Benefits of boiled corn water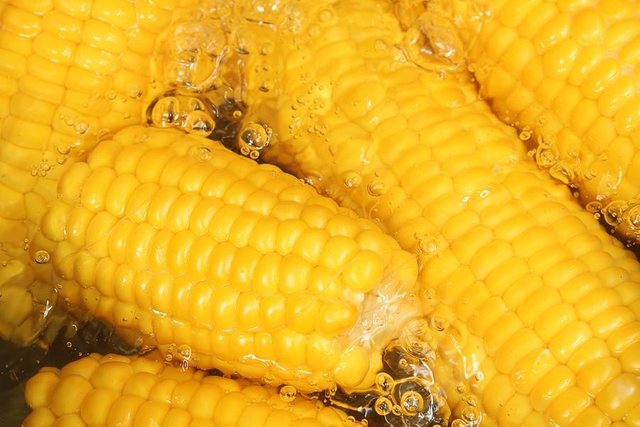 Short story buddy, you must know the name of corn? This little yellow is certainly known as a nutritious food. Friends of boiled corn fans must also know that corn is one of the staple foods consumed by many people. But do you know if it turns out the remaining corn stew is also nutritious? Let's see!
Corn is known as one of the staple foods that have high nutrients and have vitamin levels 5-10 times higher than rice and wheat. In addition there are many complementary nutrients that certainly can not be obtained from other rice types of rice.
Not only nutrition, corn is also rich in fiber that serves to prevent constipation, facilitate the work of the digestive tract, even reduce bad cholesterol in the blood and speed up the disposal of toxins in the digestive tract.
Corn rich in vitamin A, vitamin E, and glutamate also have anti-aging effects. Not only corn, corn oil can prevent the accumulation of bad cholesterol in the blood and prevent atherosclerosis. The body's metabolism and nervous system function can also be improved by consuming corn. In addition, high carotene levels can also clean the carcinogen substances from the body. Preventing cancer is also one of the benefits of corn consumption.
Corn also contains vitamin B that can prevent beriberi, digestion, and maintain skin tension. In addition, corn can also help smooth the excretion channels and improve bile health along with other body parts.
Well if corn boiled, there must be many people who love to eat it. But what about the remaining water of corn stew?
After careful examination, it turns out the remaining water of corn stew not only has the aroma and taste of sweet corn, but also has anti-inflammatory effects. This water also has the property to prevent bladder infections.
Because these properties are the water remaining corn stew is advised not to be thrown away. When boiling corn, it's good also for us to boil the corn along with the skin-skin that is still green. We can add a little sugar to add sweetness.
For the 4 seasons countries, this boiled corn remaining water is believed to help "cool the body", prevent diarrhea, and increase health in the summer.
Then how to consume the water remaining corn stew the most fitting? Basically, the remaining water of corn stew can be drunk immediately. It's just that it will be very tasteless if not added sugar. Of course, after added sugar and stored in the refrigerator, this water can be a very fitting drink in hot weather. But for people who are diabetic or obese, health experts recommend that this water be taken without adding anything.
Thanks,
Follow me @taufikazizmali