Vegetarian Lunch Wraps on The Go
I love quick and healthy food. That's s why these wraps are one of my standard lunches. Nutritcious and delicious, baby!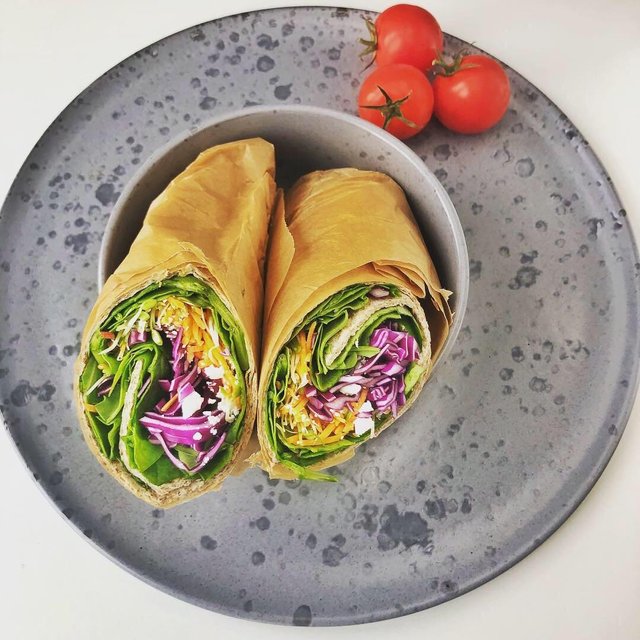 They are so colorful!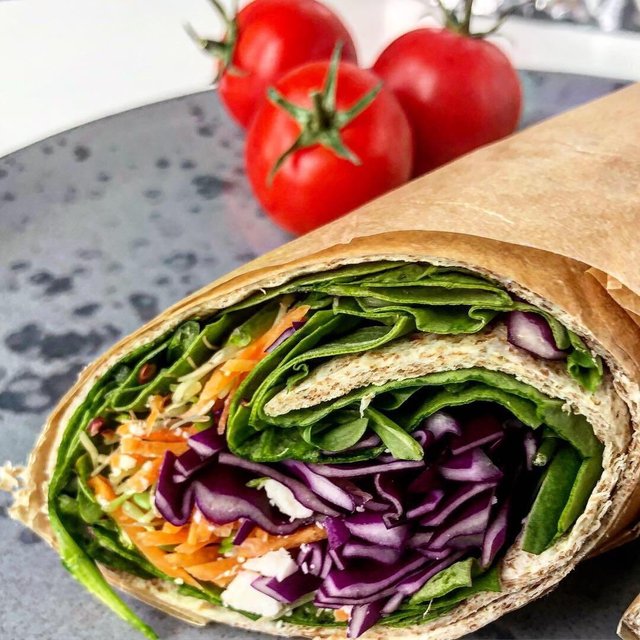 Lots of veggies and vitamins.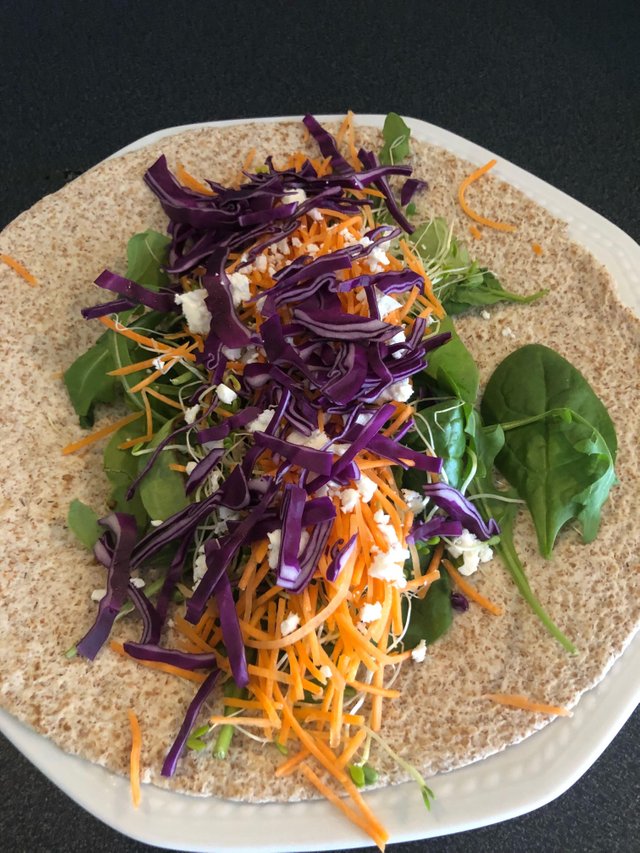 I place a variety of greens and veggies on big whole wheat tortilla.
I used:
Spinach
Sprouts
Red cabbage
Carrot
Feta cheese - crumbled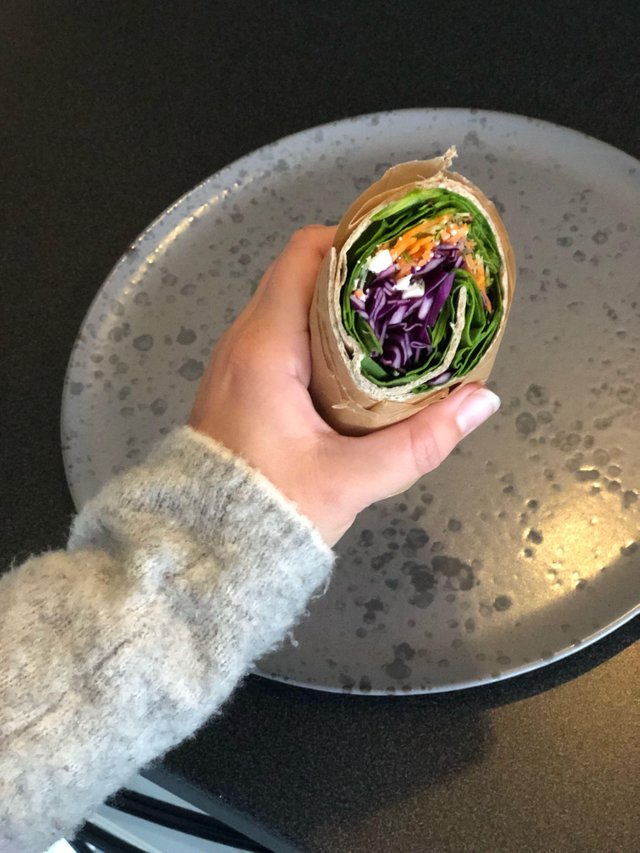 Place the wrap on some parchment paper and wrap it tight.
Then cut into halves and enjoy!
I strongly regret not putting avocado in them!😢
I hope you Are all doing well! I am busy with work and with planning my one month in Vietnam. Departure is in only a few days! 😱
If you know what to do, see or eat in Saigon or Phu Quoc, let me know!