Penny's Kitchen: Episode one; Good Girl Omelet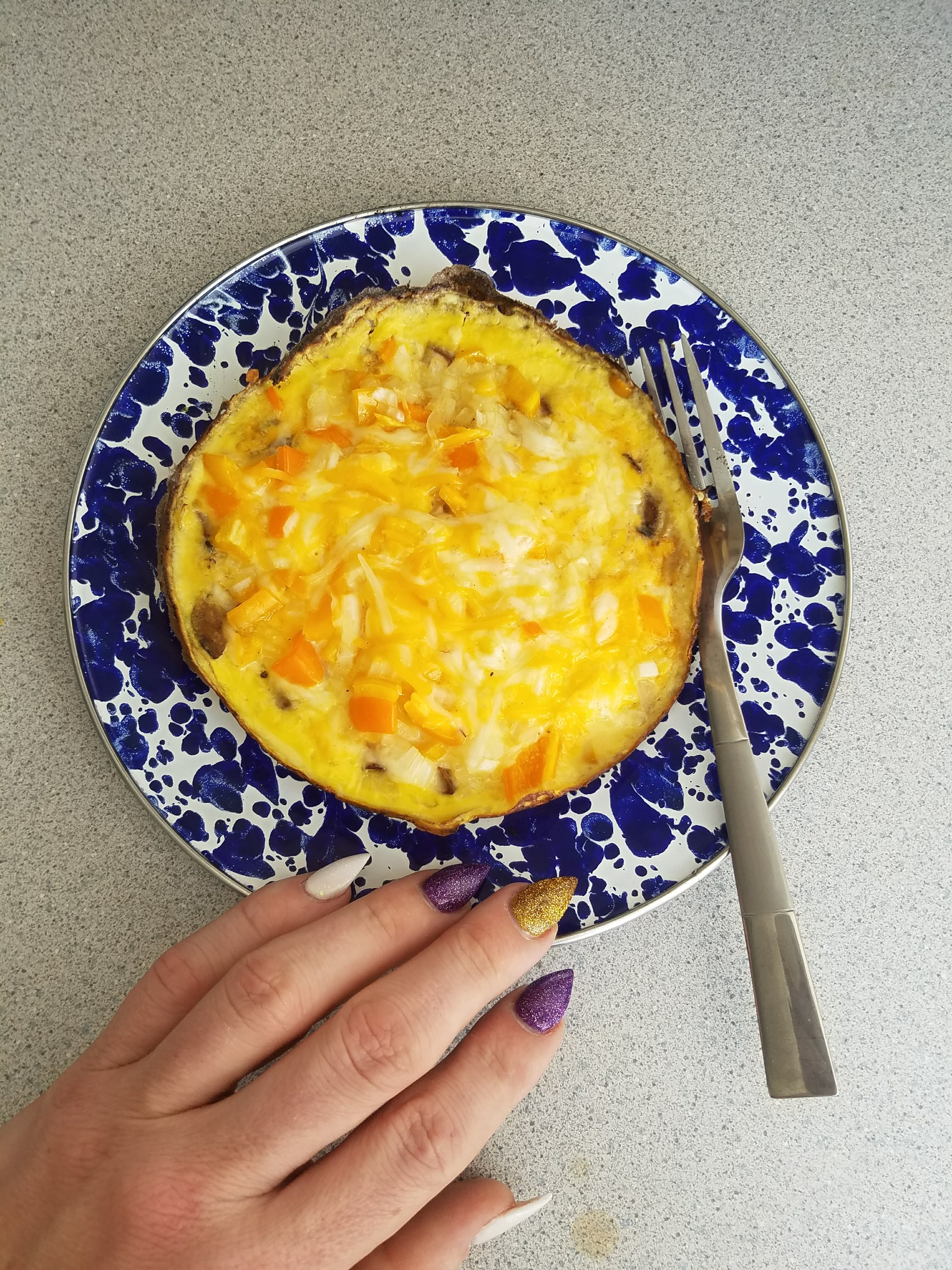 One of my hobbies is putting together healthy meals for me and my cluster, I enjoy being in the kitchen and I don't at all mind cooking for a crowd, though when I'm busy we tend to eat out more. I'm starting to get my eating habits in line with my health goals, transition I feel helped allot with caring about my body. Now that I'm back in the gym regularly I want our eating habits to reflect that as well. You will have to forgive the stove, I can't find burner covers for it anymore so I use these aluminum plates and they collect dirt sooooo bad lol. My great great grandmother gave me this stove and it just means the world to me. So its dirty with love is what I'm saying lol.
So this is my first in a series about my attempts at healthy eating, hope you enjoy. Please feel free to ask any questions.


So to kick this off I'm going to show you my tried and true recipe for any meal, my three egg good girl omlete. Named for myself during my still t in the army, whenever I had a steller day I would make this as a reward for myself, its my happy place workout food and I love it! Going to walk you through the whole process.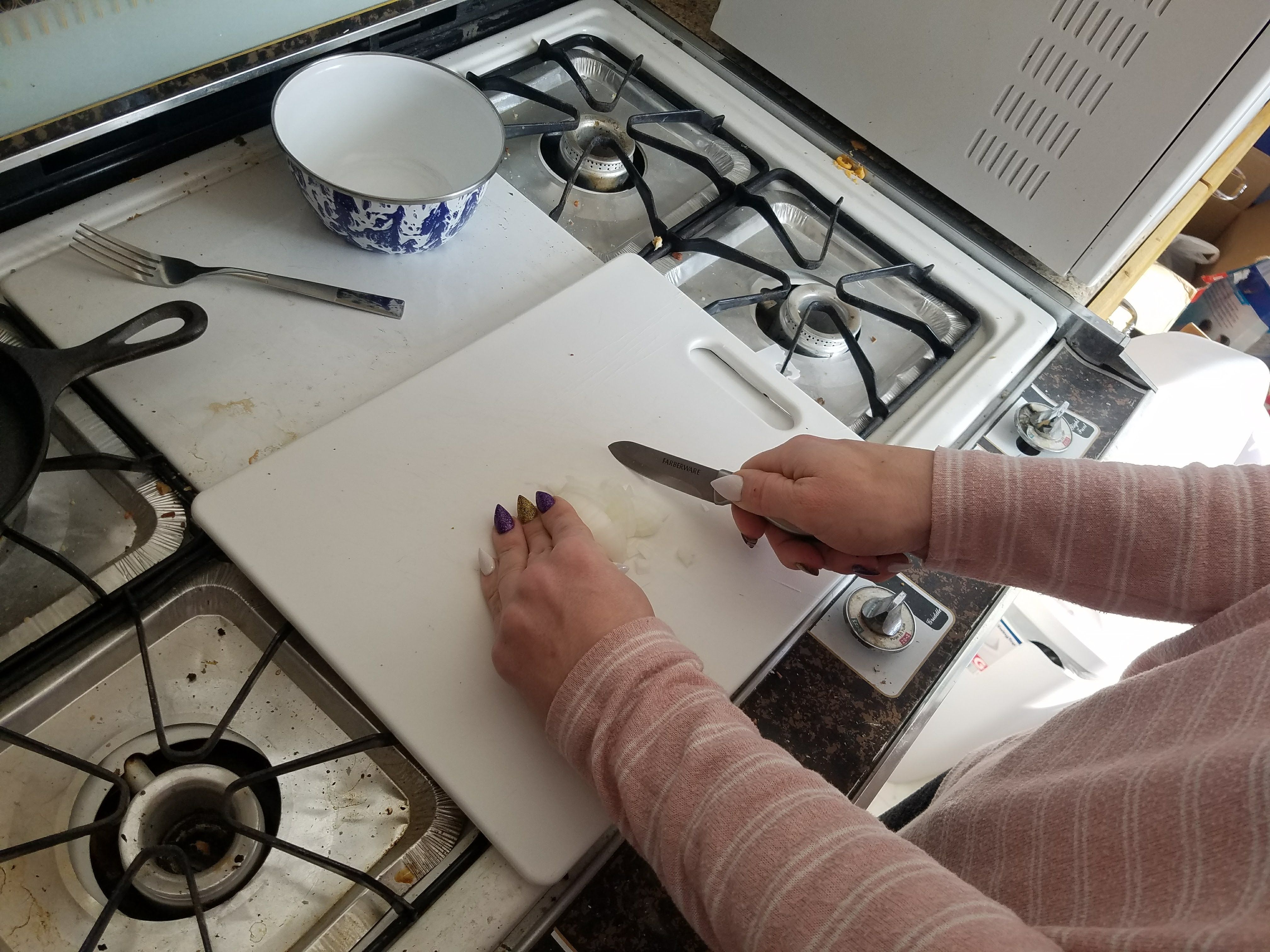 First chop up half a small white onion, I mince mine so it stays a crispy background flavor but if you love onion I say go for a chunky cut red onion, yuuuuummmmm!!! Toss those into a bowl.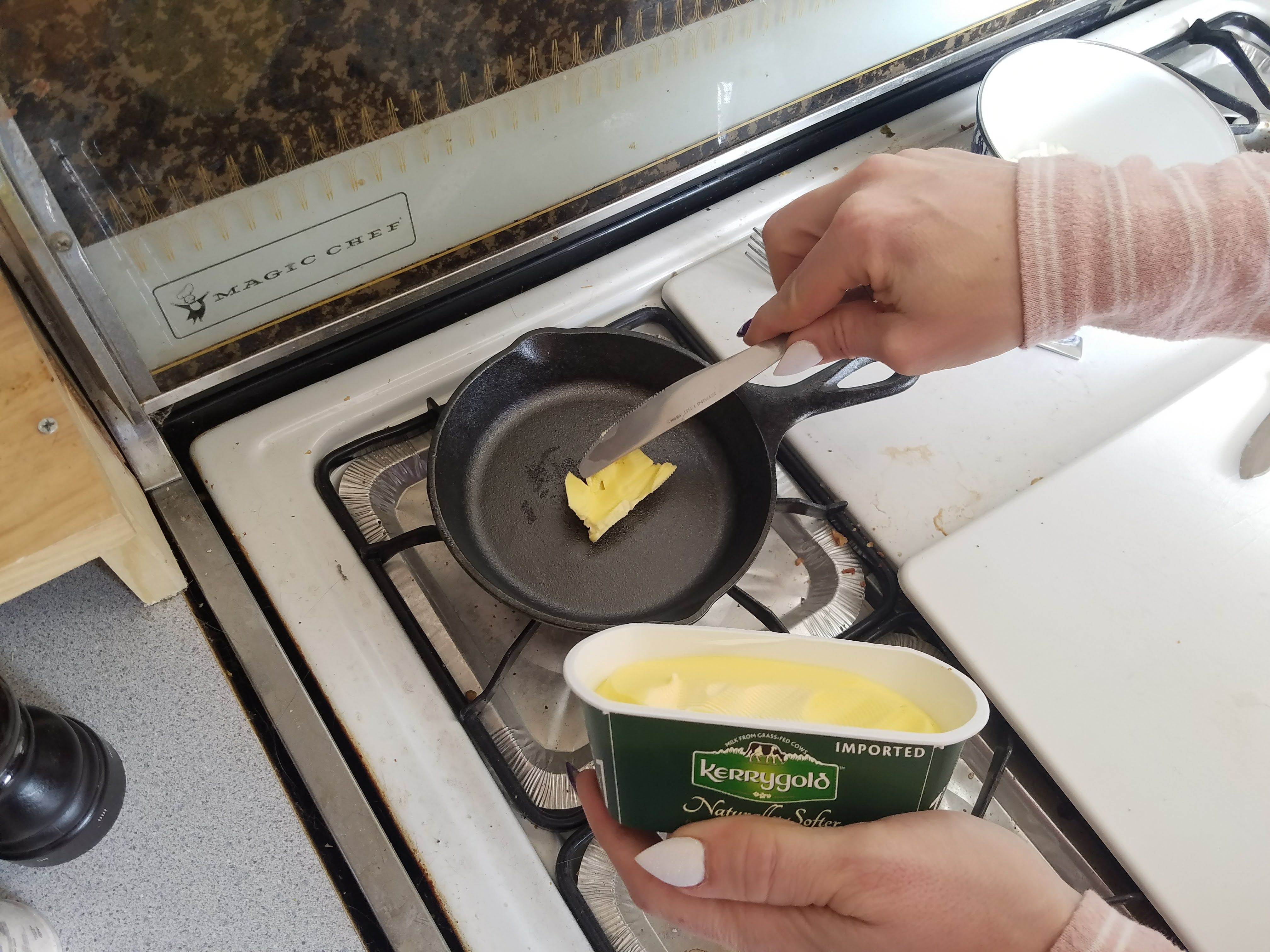 Put your cast iron skillet on low flame and toss in some really good butter.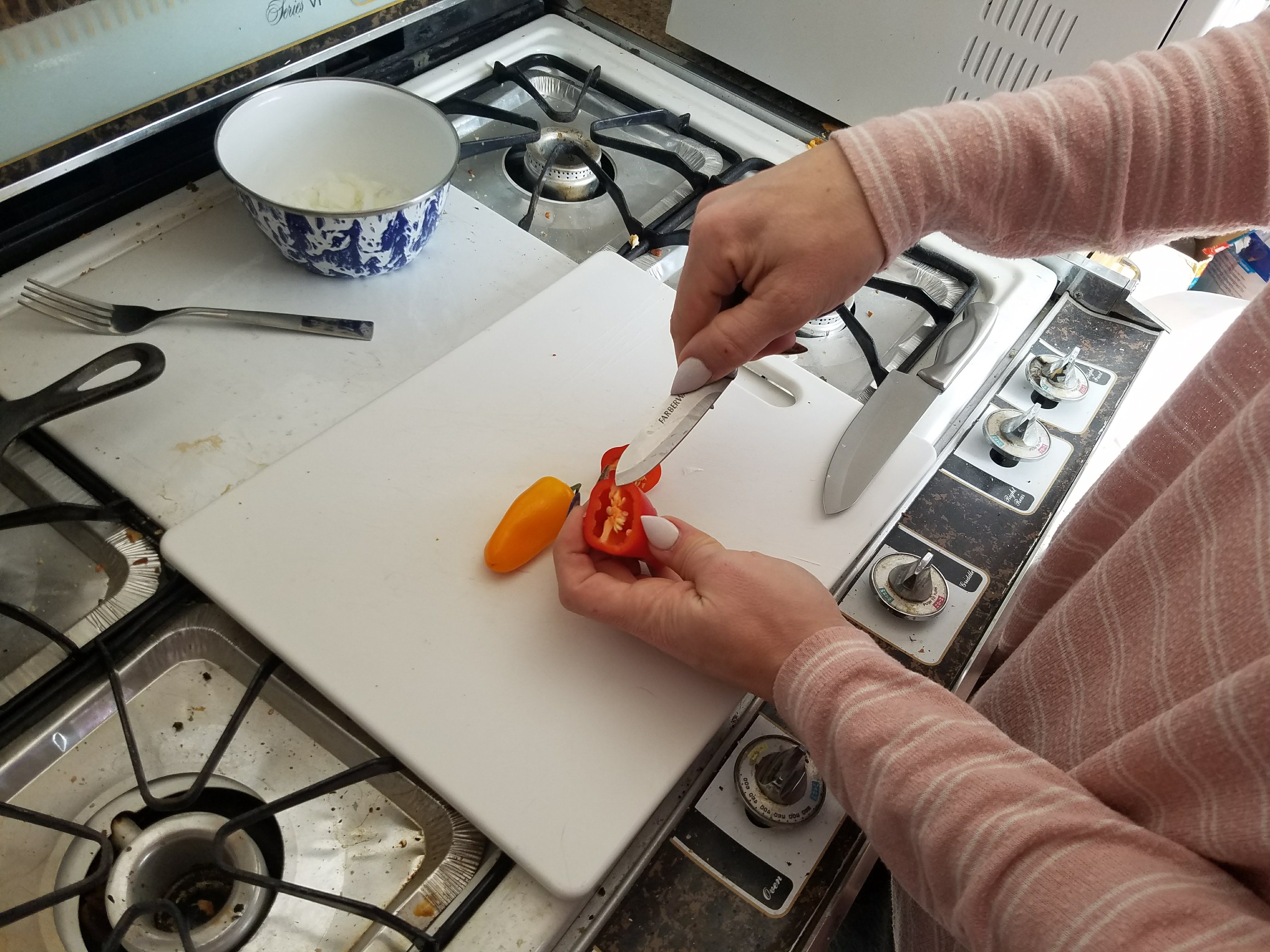 Dice two peppers, I use these small ones but bell peppers are fine too. Throw them in with the onions.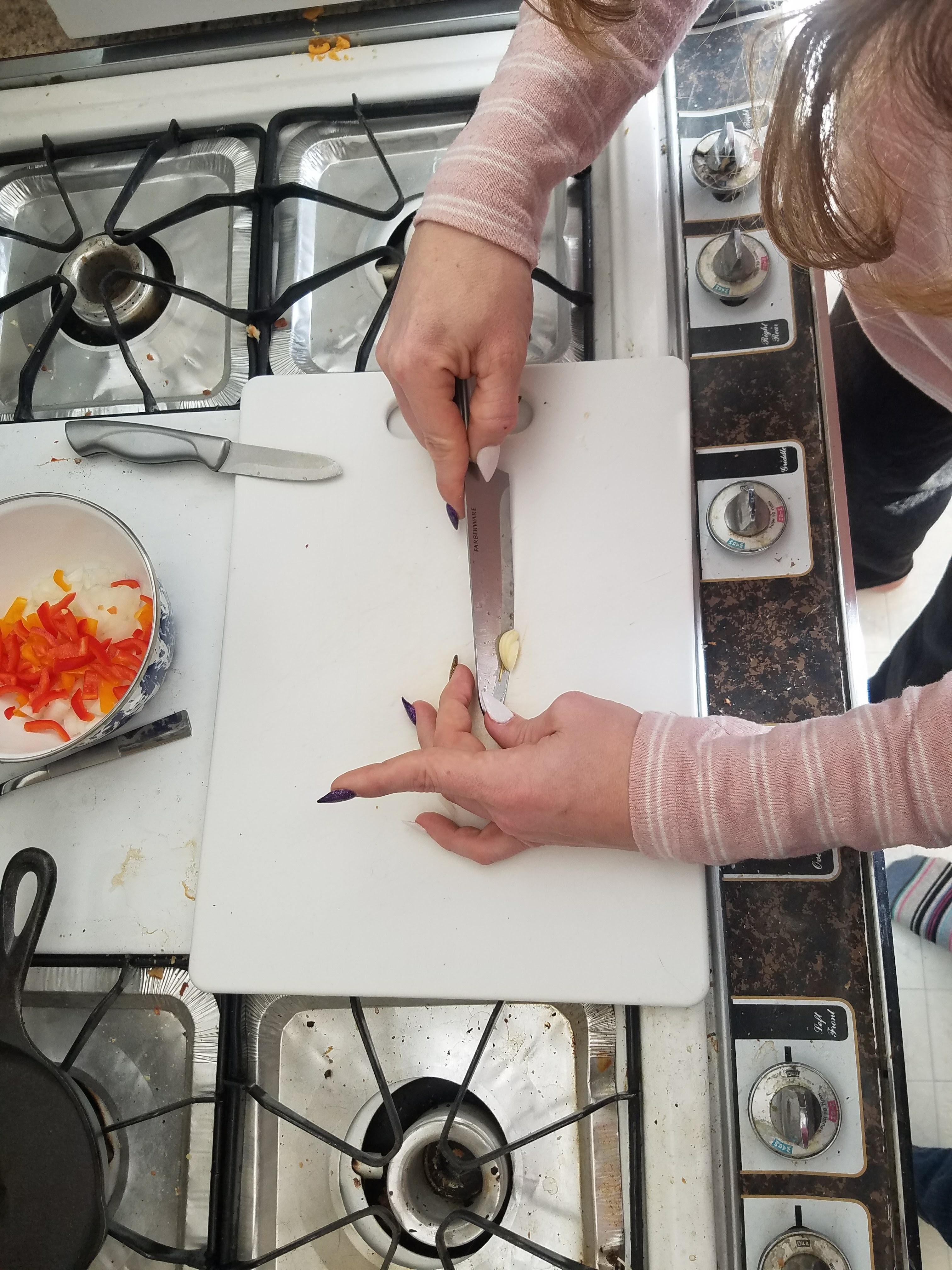 Mince one clove of garlic and mash it a bit with your knife, In with the rest.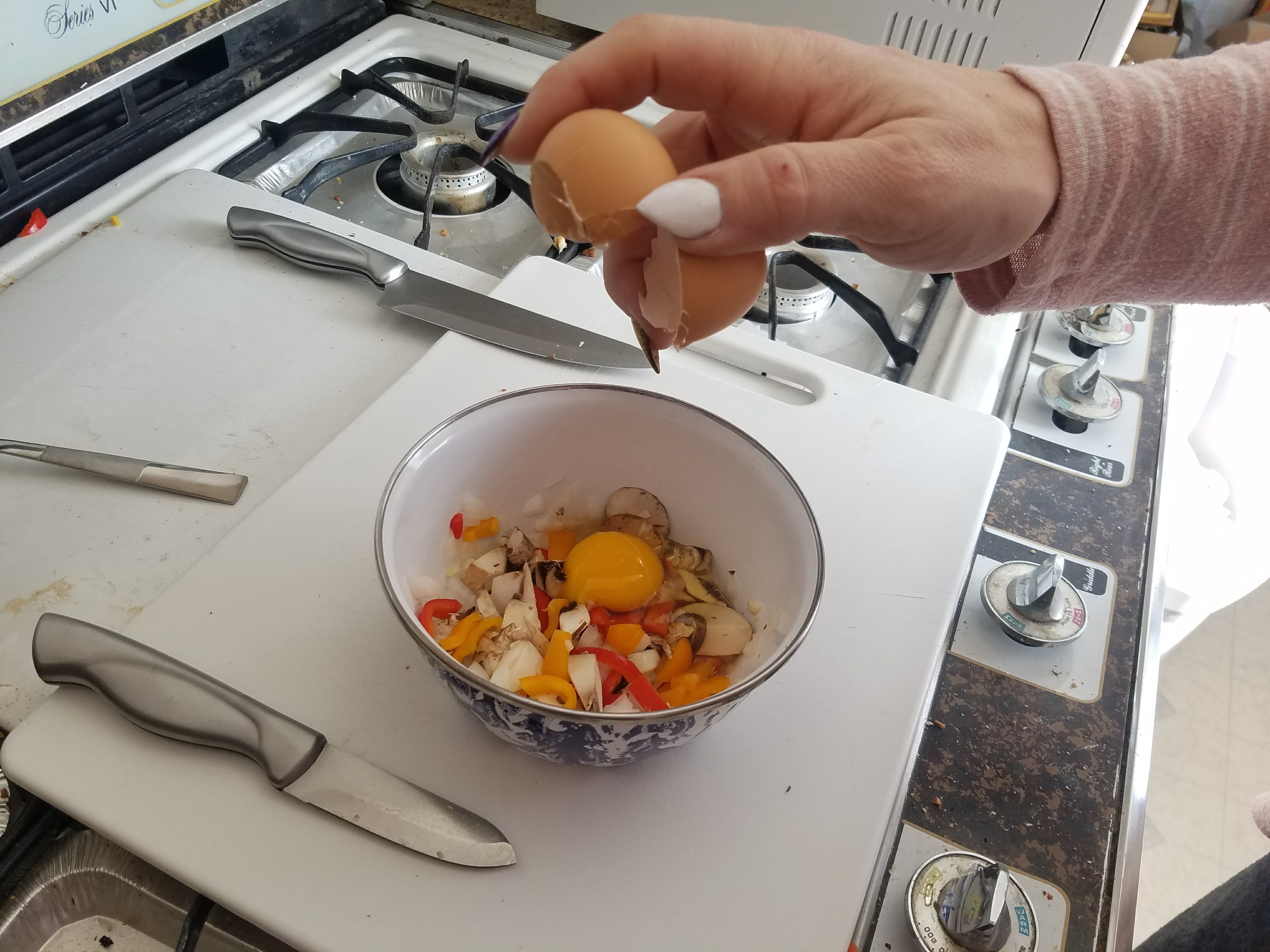 Add three eggs to veggie bowl.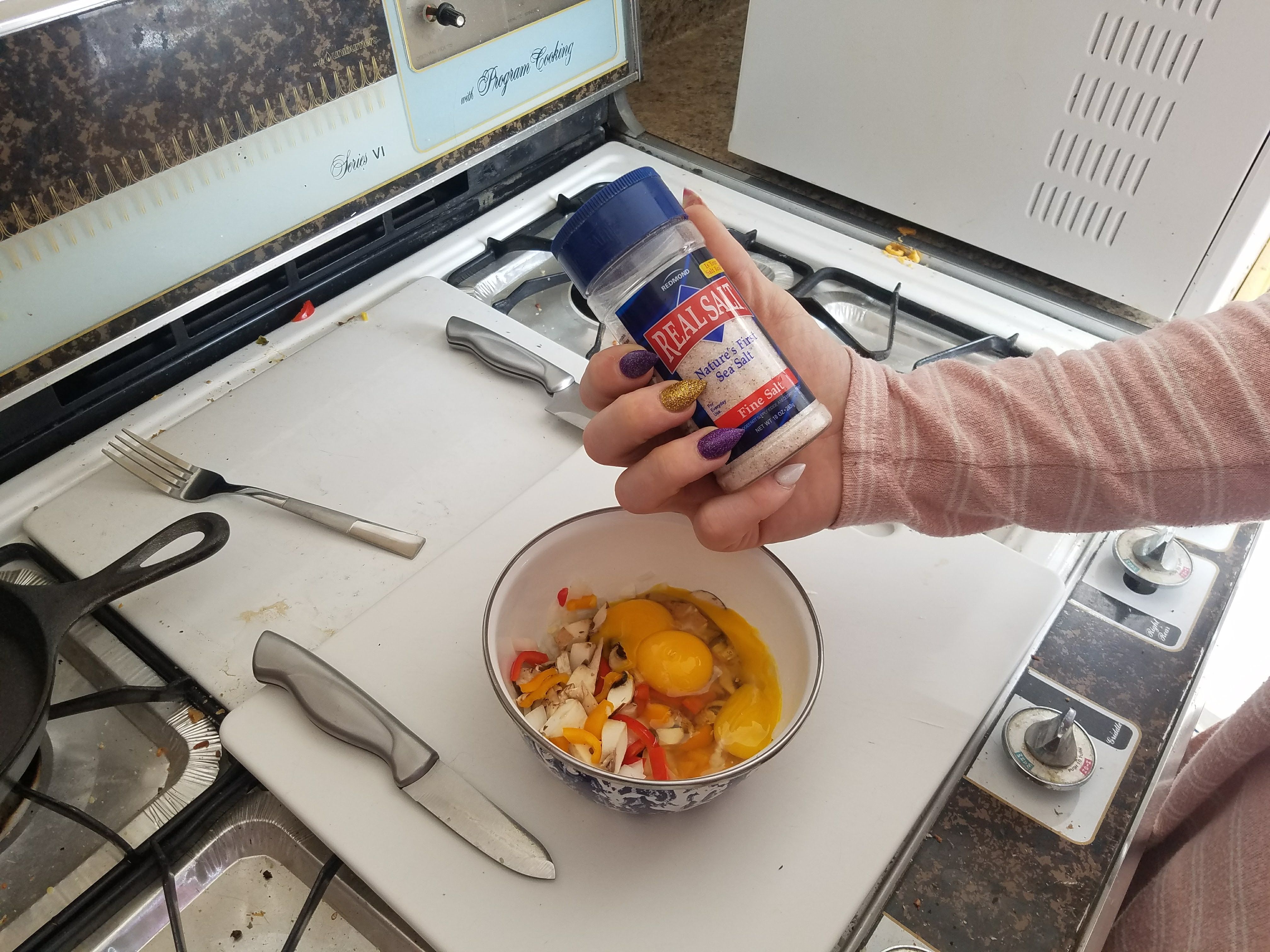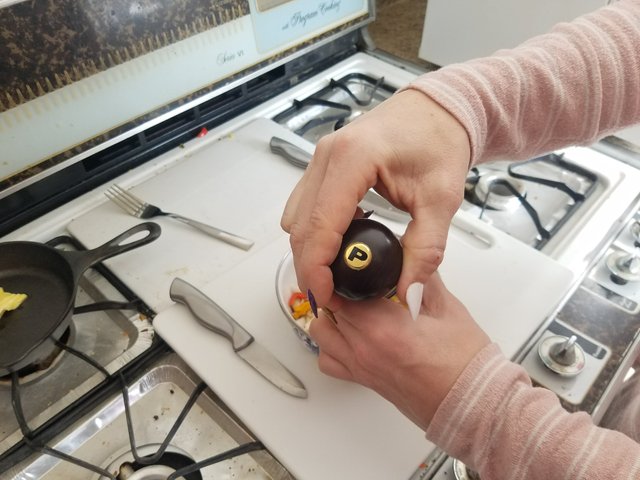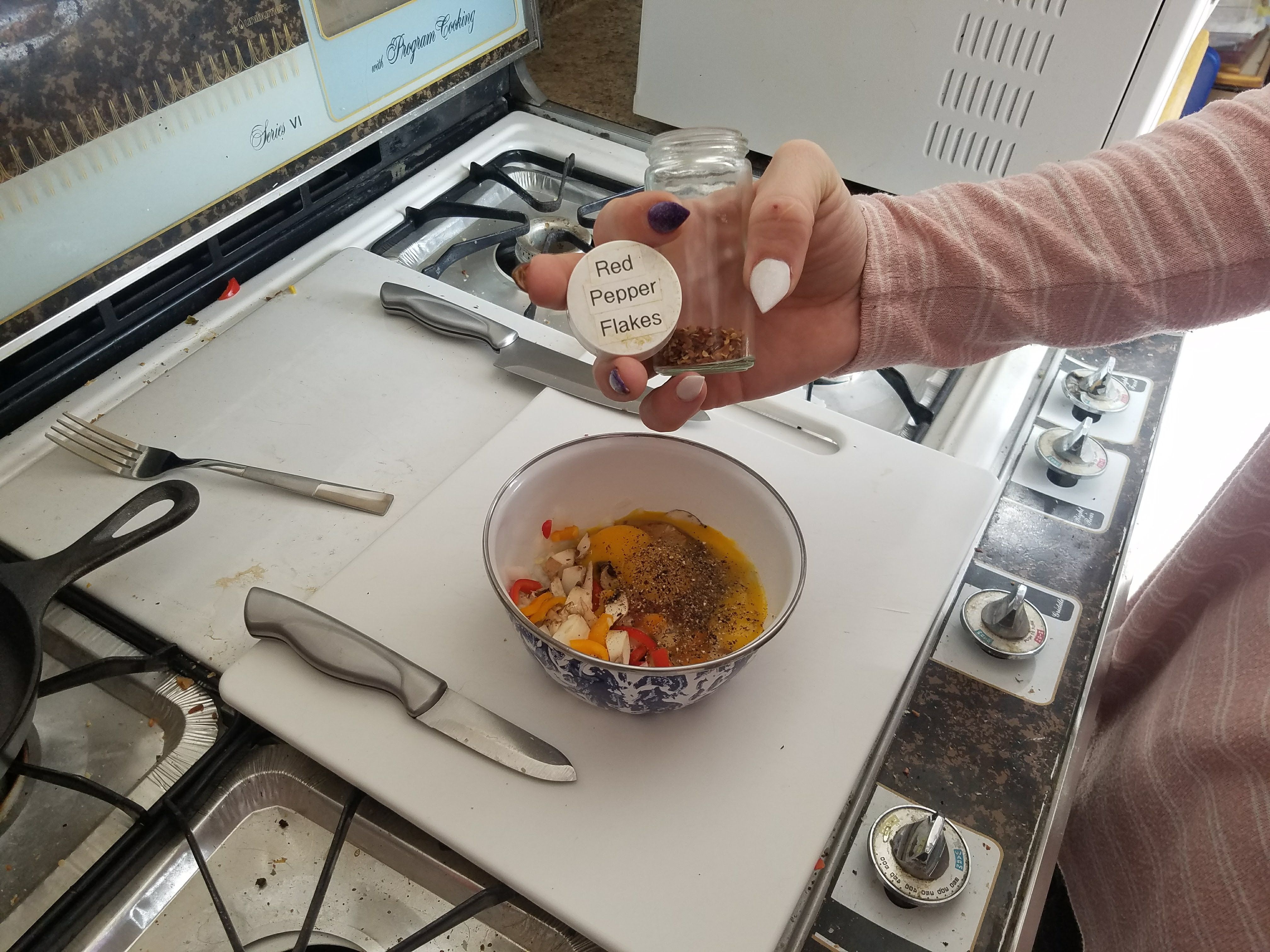 Add spices, salt, pepper, red pepper flakes.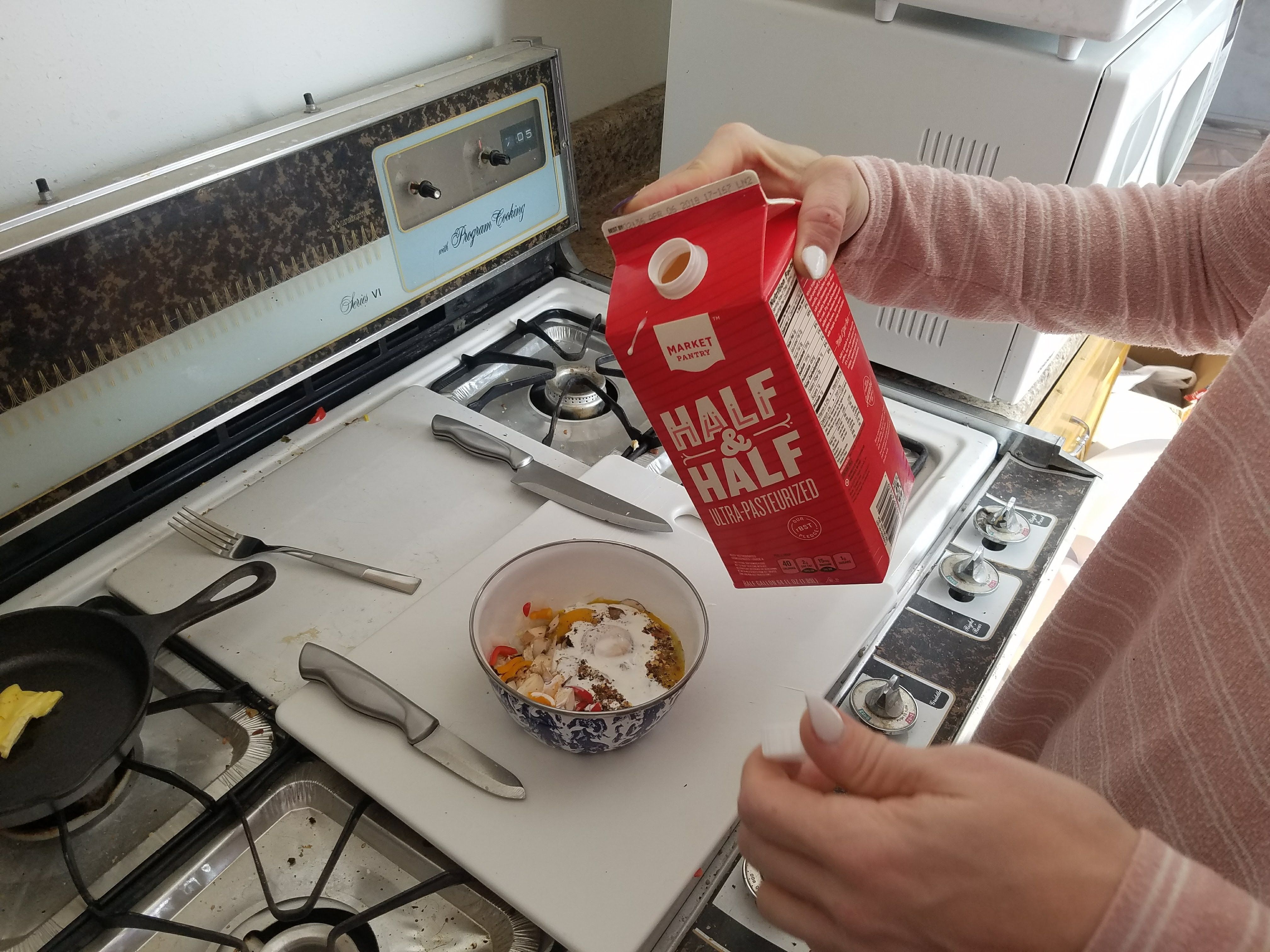 Add a s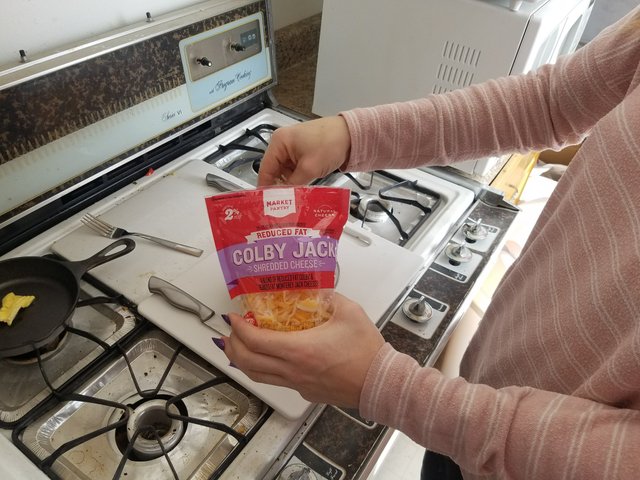 splash of half and half and just a pinch of Colby Jack cheese.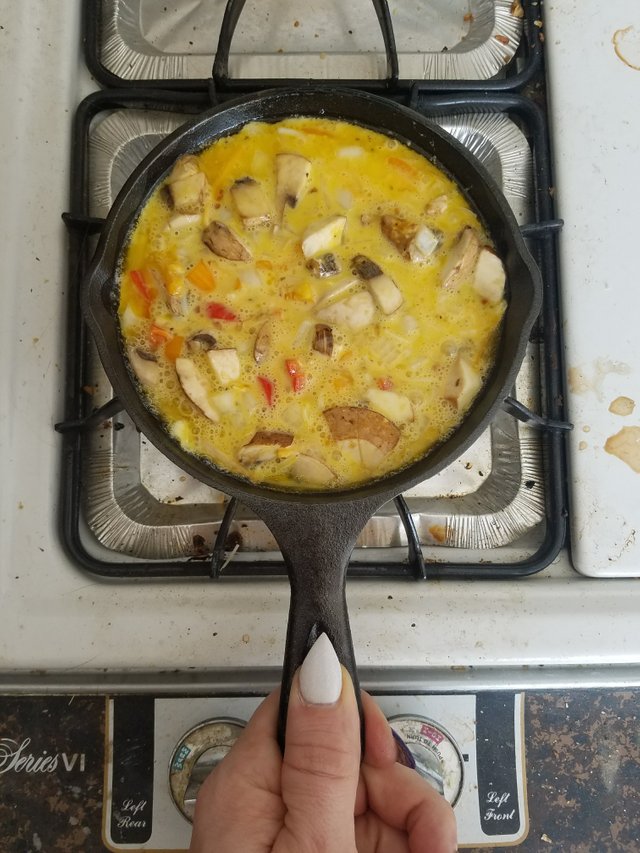 Leave on low for about five min.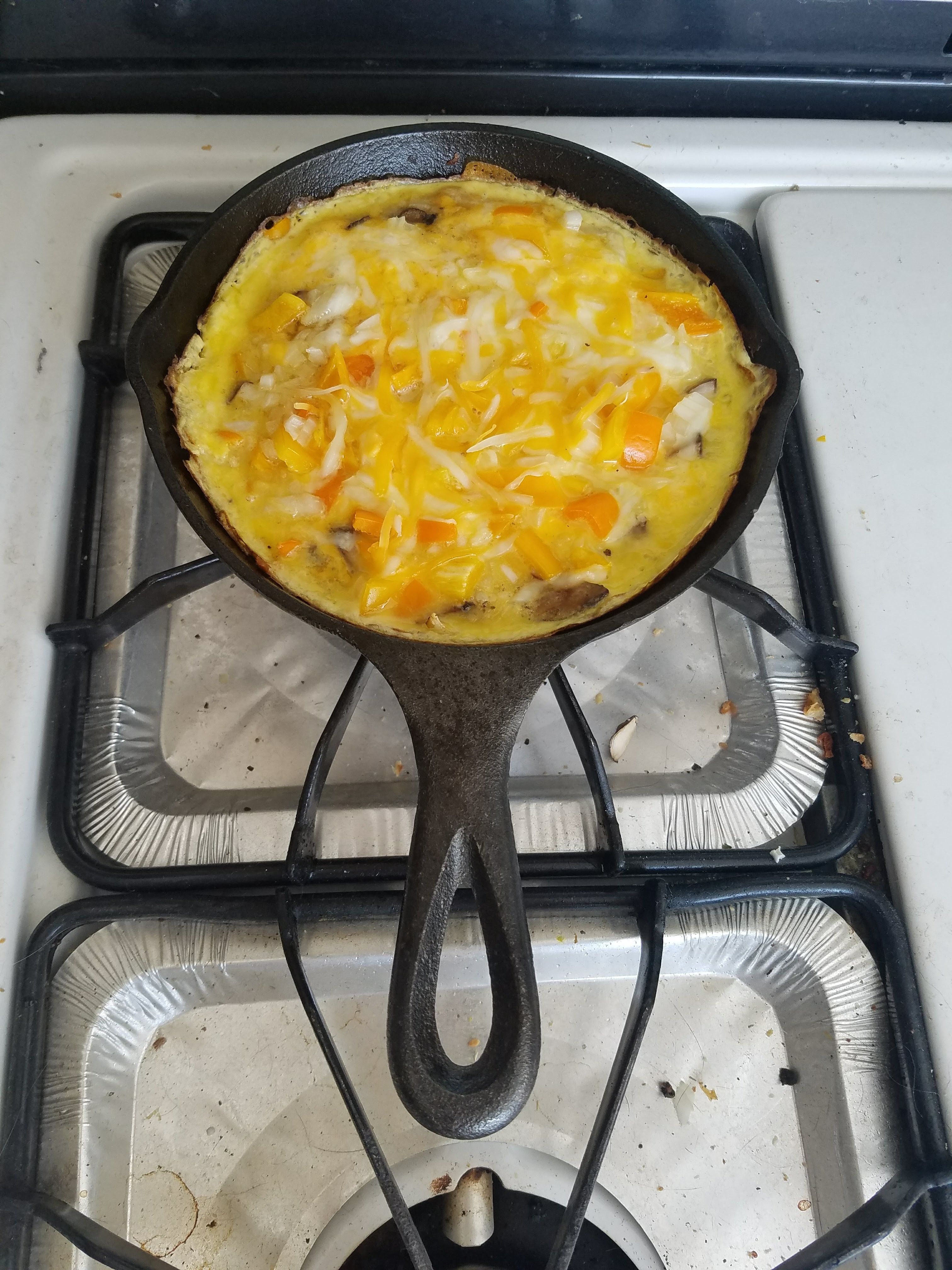 Turn up to med cover in a pinch more of Colby and let cook until cheese is fully melted, occasionally run a knife down the edges to keep from sticking. Let it cool for about three min after you turn off the heat then plate and serve like in the photo or serve in the mini cast iron pan, both ways are super fun!!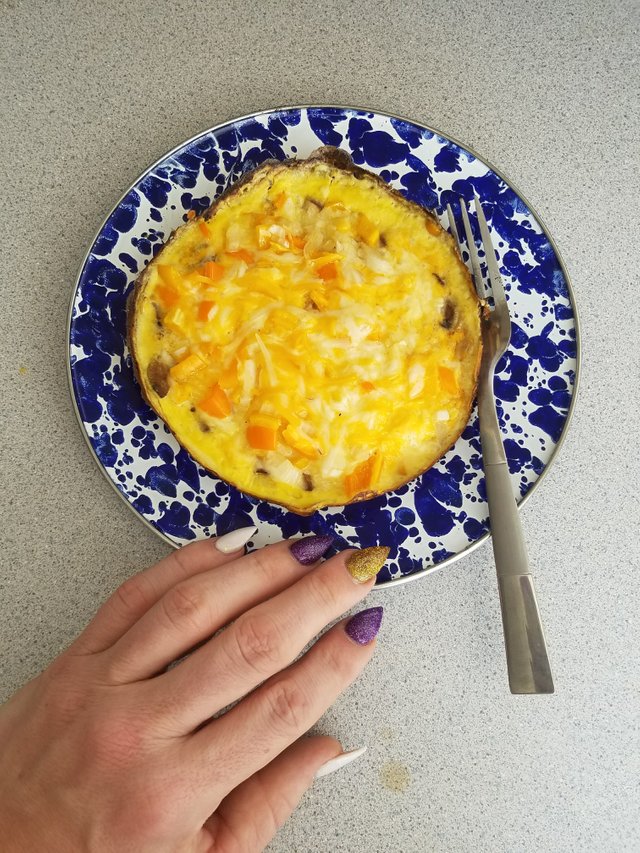 Hope everyone has a great day!