Tartlets with red fruits in red and black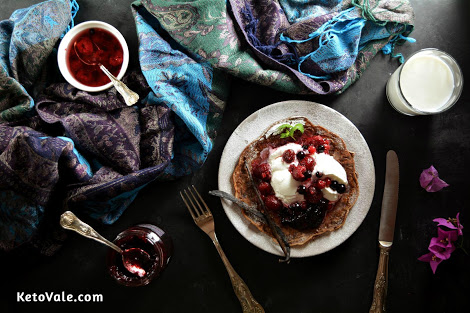 Source
They are beautiful to be mismatched, these gourmet tartlets are in perfect harmony with our desires of the moment!
Tartlets with red fruits in red and black
In a range of colors from bright red to black, purple and violet, these tartlets awake our curiosity, our senses and our greed. All different, they look straight out of a famous pastry, yet, under their complicated tunes, they are very easy to make.
For this subtle tasting, as delicious on the palate as it is pleasant to look at, blueberries, black grapes, gooseberries, cherries and blackberries combine their tangy flavor with the sweetness of a black sesame cream. Wide-brimmed, crunchy shortbread bottoms welcome these original toppings that will delight your taste buds. Soon time to taste?
Supplies
For 6 to 8 tartlets: 250 g of shortcrust pastry • 200 g of liquid cream • 1 teaspoon of Espelette pepper • 50 g of black sesame butter or cream (in organic shop) • 200 g of dark chocolate pastry 70% or white chocolate • Tartlet molds • Socket pocket.