Last Saturday a friend from Canberra came to visit and I took her to a place in Glen Waverley that I thought was still in business but it turns out that it has been replaced with a noodle and hotpot joint called Noodle Villa. I think it is still owned by Dainty Sichuan though because the drinks menu still has the logo and name of the old restaurant. The new menu is sparse compared to before. They have dumplings and noodles but the soup base for the noodles and hotpot is the same. You choose from beef or lamb, then spicy or mild. The lamb base has an offal option too.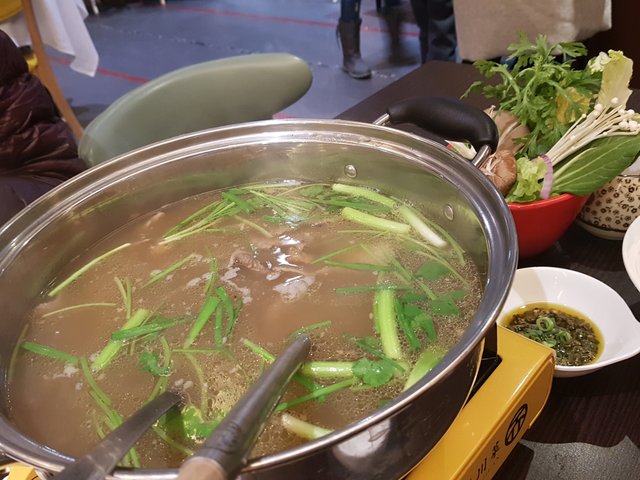 We decided to try the beef hot pot combo with an extra side of noodles that we put in. There were three types of beef, namely beef brisket, tripe and sliced beef shank. The combo came with a few vegetables in a bowl that we could put in. These include mushroom, bok choy, wombok and lettuce. The soup had a Sichuan peppercorn kick to it even though it was mild. I enjoyed the flavour and they were generous with the meat. However they were a bit stingy with the veggies. The noodles were good. It came with two dipping sauces. One was a sesame sauce and the other a spicy leek and pickle sauce. I don't think you really need it though.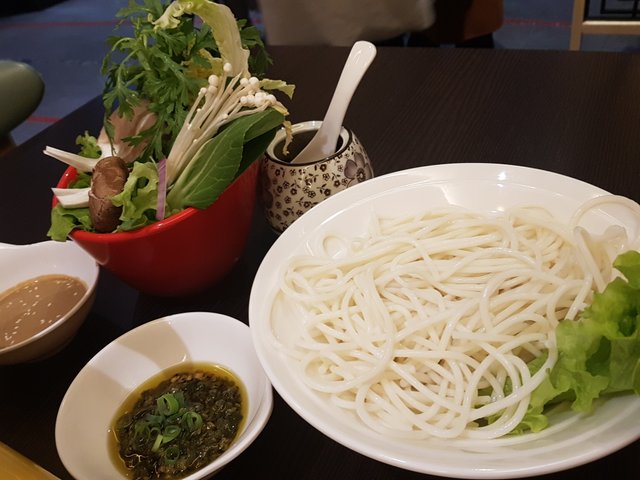 All in all we prefer the old Dainty Sichuan but it was still a good experience.