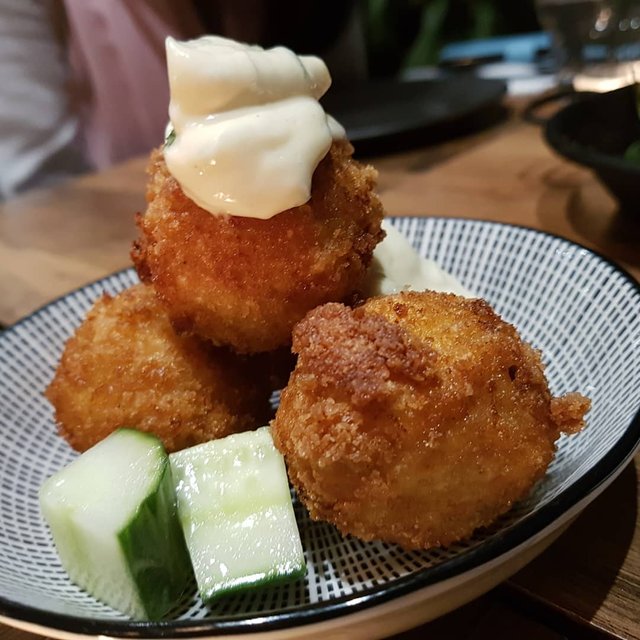 A few weeks ago my friend found a 50 percent off deal to Bensons in Mount Waverley. Four of us went to have dinner there. We happened to run into a table of other friends too so that was a nice surprise. We decided to get two entrees to share and a main each.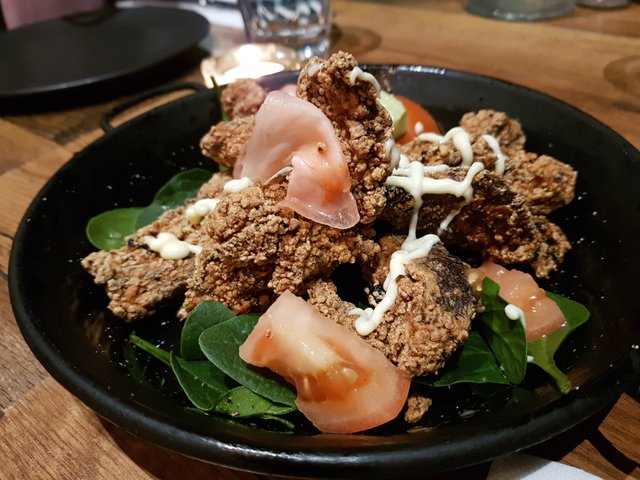 The two entrees were arancini balls and a deep fried chicken dish. The arancini balls were nice and crispy on the outside and soft on the inside. The chicken was a bit overfried but the ginger went well with it.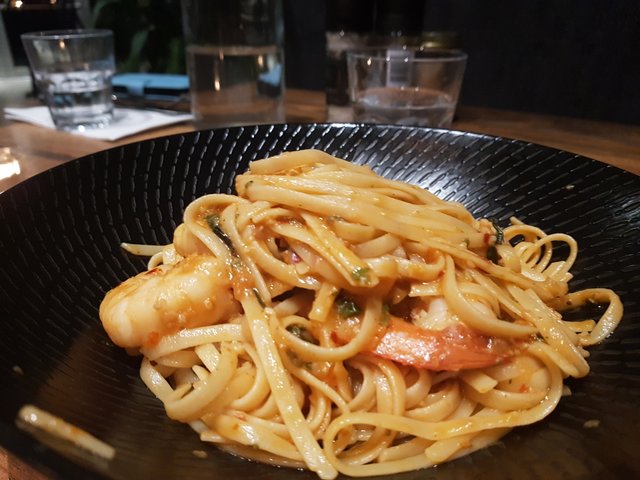 One friend ordered the tiger prawn linguine and I shared a bit. It was delicious. They were generous with the prawns which were plump and juicy. The dash of Napoli sauce that my friend requested was a nice touch.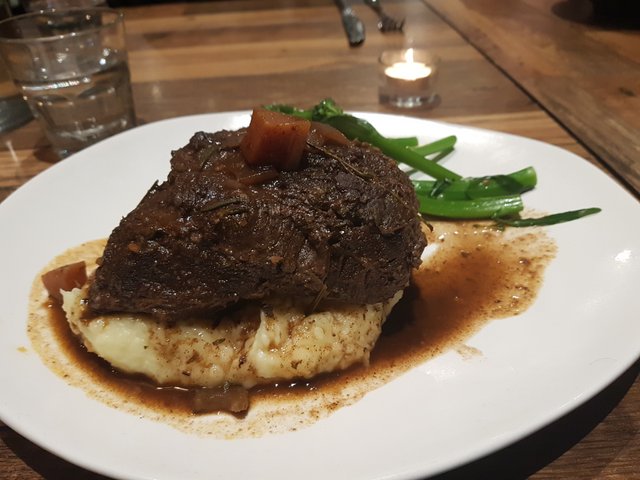 I ordered the beef cheeks. It was a huge portion and I couldn't finish it so I had the rest wrapped up for lunch. The flavor was good but I felt it needed more sauce. The mashed potatoes were creamy and tasty.
Overall it was a good night with lots of laughs and good service though the food came out a bit slowly. It was great value for money with the 50 percent off deal.
Photos taken with my Samsung Galaxy S7