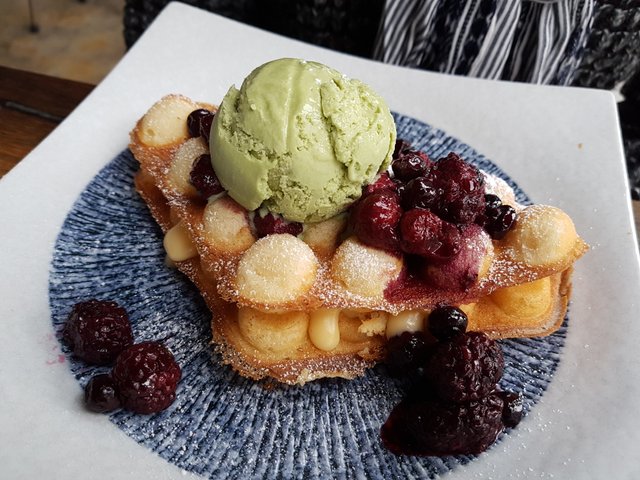 My sister came to visit a month ago and I took her to one of my favorite cafes called Baba Sus. The cafe has an Asian fusion menu. It is usually very busy and crowded on the weekend but on the weekday it was surprisingly quiet. It was so nice and peaceful. We decided to share a Hong Kong egg waffle with matcha ice cream and berry compote as well as a Japanese inspired corn fritter.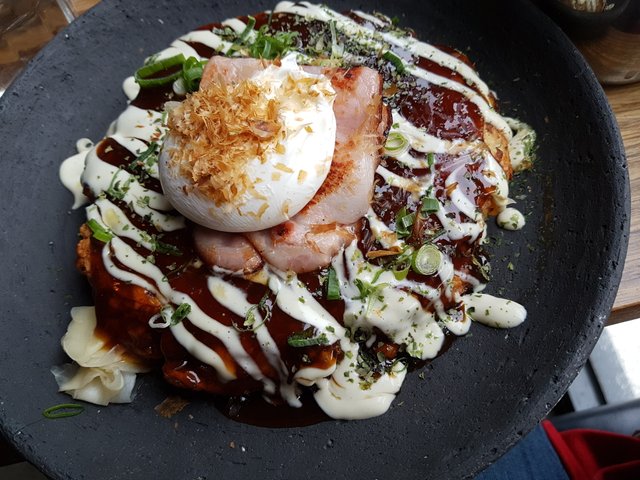 Japanese Cabbage & Corn Fritter
The fritter was more like a pancake. It came with barbeque sauce, wasabi mayo, bacon, bonito fakes, seaweed, spring onion, pickled ginger, and poached egg. The poached egg went very well with the fritter but the bacon was not really needed. The wasabi mayo was the standout.
My sister really enjoyed the experience and she wanted to go back again!
Photos taken with my Samsung Galaxy s7.