My latte art joke.
Hello!
Today I've decided to make the joke latte art.
this is a little crab a bitcrab :) i hope that @bitcrab will not take offence to me :)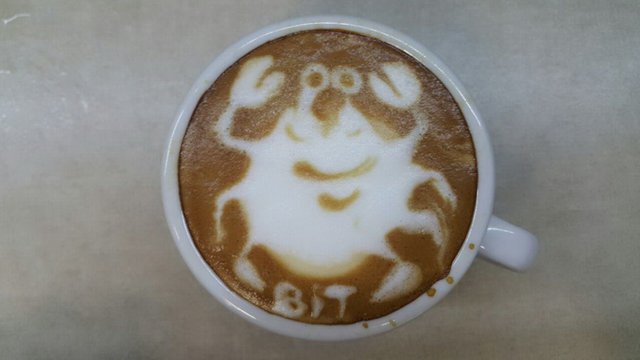 This crabby asks: Do you support Bitshares UI proposal?
---
So now few more pics how this crab was created.
Thank you all for your attention to my art!