My Daytime latte-art tryings. Chameleon
Well well well.... do you know how one is the best master camouflage? Yes, this is Chameleon.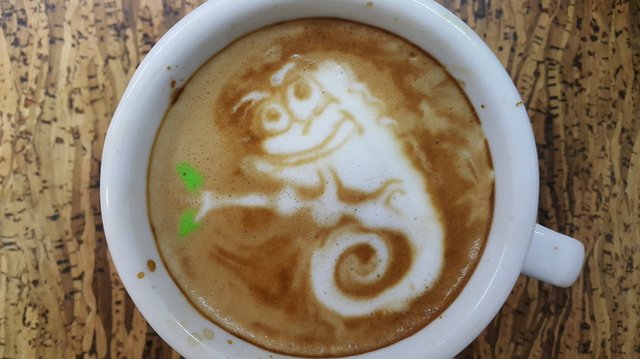 Today I make my latte art chameleon, I try to keep him friendly, but color version is a spiteful chameleon, and I don't like it. If you want to see color version just let me know and I will add photos in comments.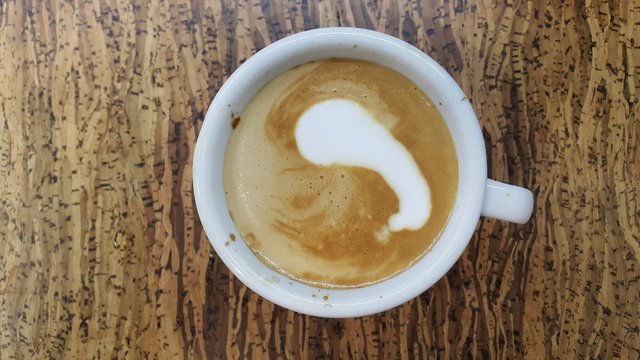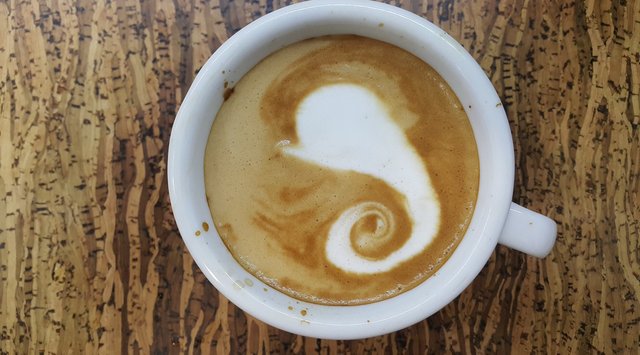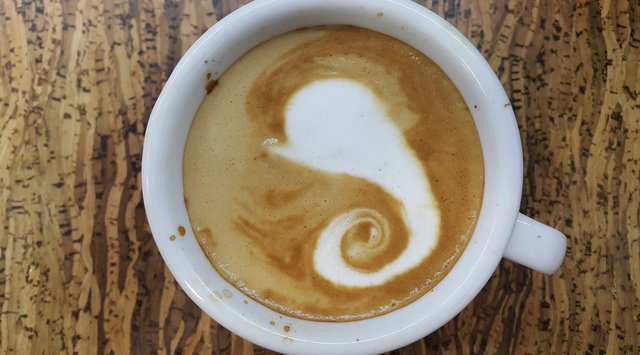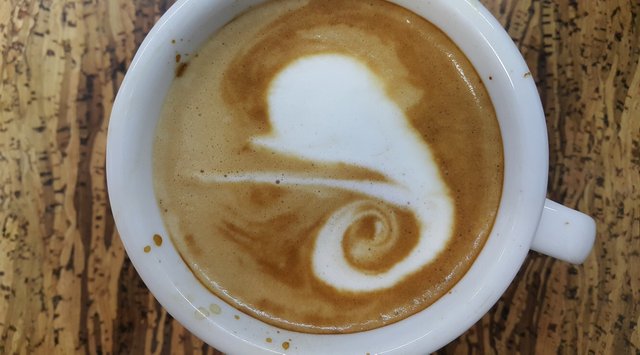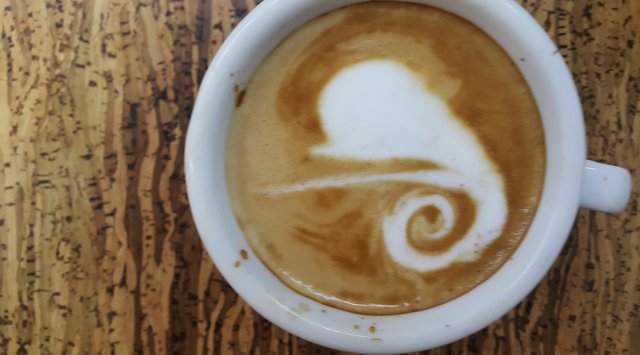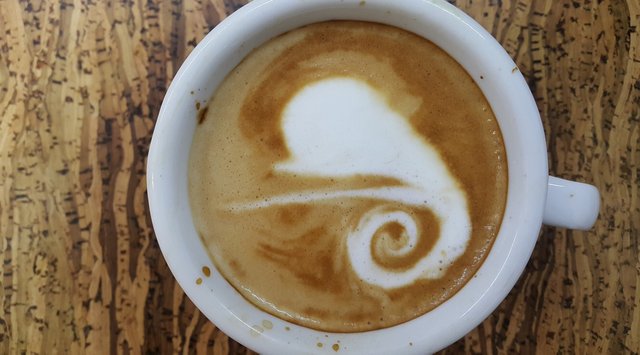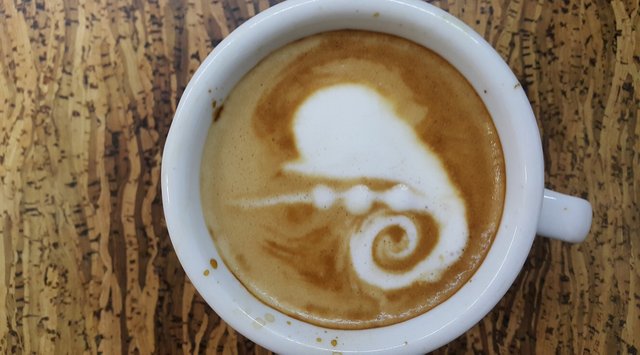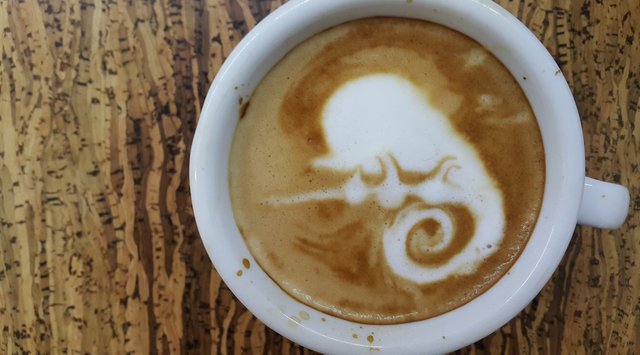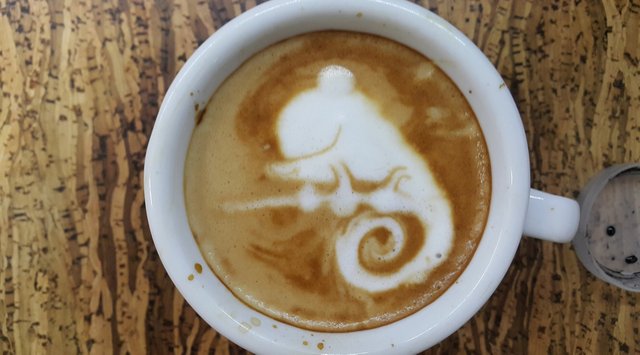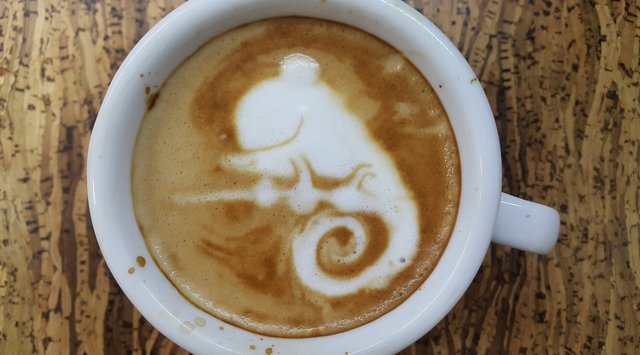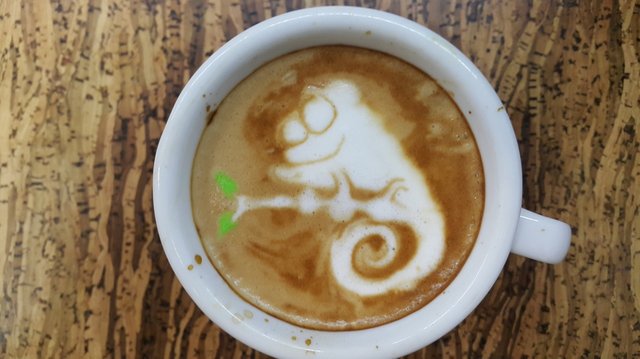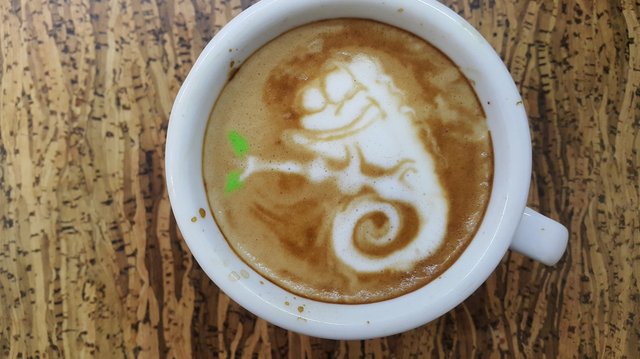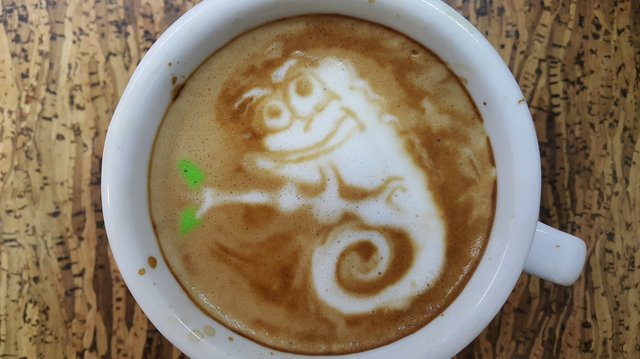 Thank you!