I Kind Of Winged It 0_o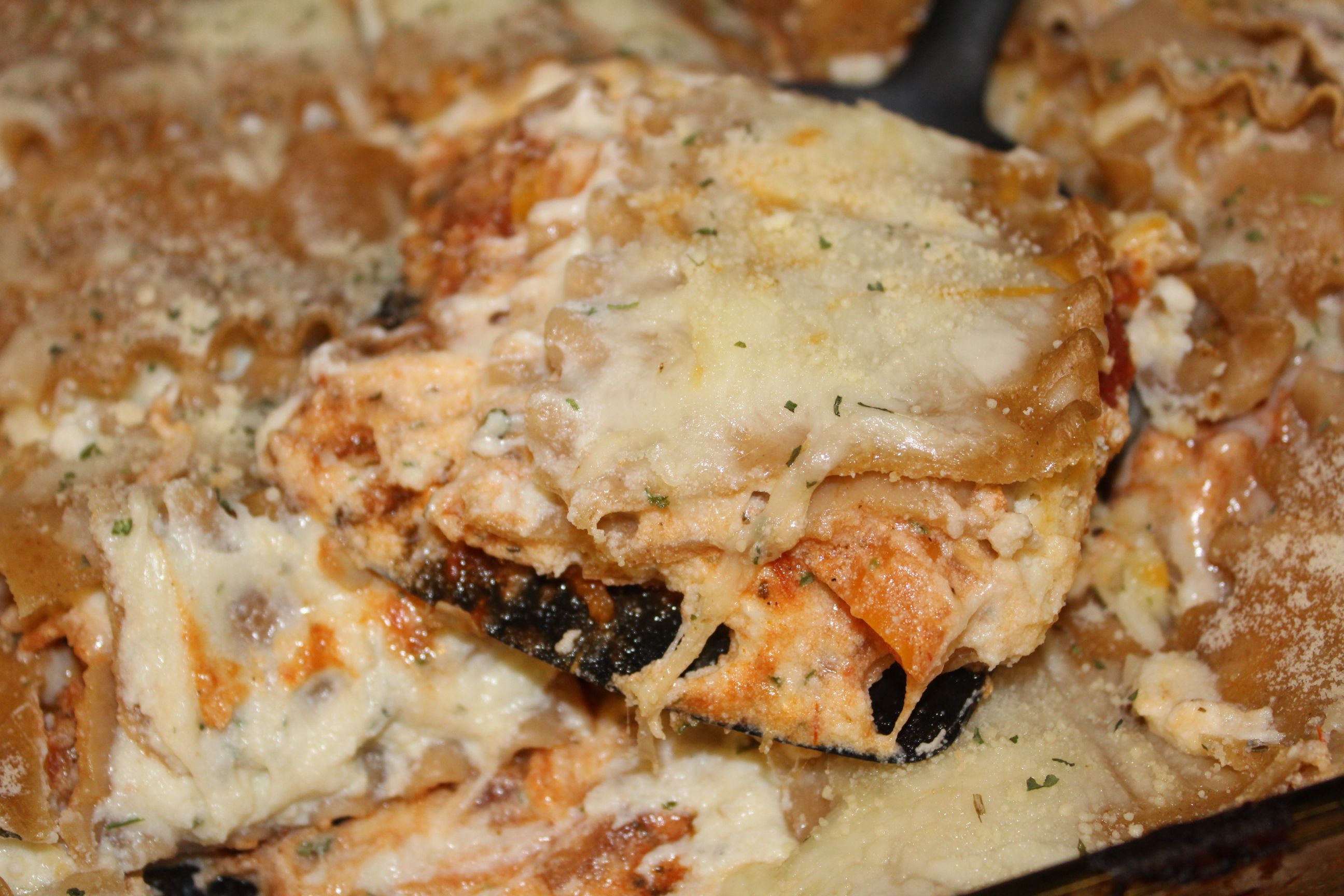 I am the type of cook that uses little to no measurements. So when my daughter said she wanted lasagna up for dinner I decided that I would look at a recipe you real quick to get an idea of what ingredients I needed and how it was done and then I was going to make my own version of that. I generally just look at the recipe as a guideline and then I often change things for my taste and the tastes that my family likes. This recipe also ended up not having as much meat as it probably should have but my wife took out only one package of meat and didn't realize that we had them packaged in 0.75 pound packages. So she was supposed to take out two packages and we ended up with one so there it is a high cheese to meet ratio in this dish. We don't have a problem with that around these parts…
Ingredients
1 box of lasagna noodles
one jar of chunky vegetable pasta sauce( I don't know what people usually use as sauce but I used plain old pasta sauce like we use for spaghetti)
lots of parmesan cheese!
mozzarella cheese
15 OZ ricotta cheese
a couple sweet peppers, I used red and yellow
white or Portobello mushrooms
one medium sized onion
basil
oregano
parsley
garlic
salt and pepper
olive oil
bread crumbs, I used Italian
one egg
1 32 ounce can diced tomatoes
Directions
First what I did was brown up the Turkey. I cooked the turkey with a little bit of olive oil and quite a bit of the herbs, garlic, and seasonings listed. The point is to give the Turkey a good strong Italian flavor all in itself.
While your meat is cooking get the water boiling for the noodles and start them as soon as possible. Do not overcook the noodles and keep in mind that the noodles will continue to cook a while in the oven.
Once the meat is cooked most of the way than I set the meet aside in able. I pour a little more olive oil in the pan and now I will cook the vegetables in the meet pan until the onions are translucent and slightly clear. I cook it at a relatively high heat to remove much of the moisture and caramelize some of the sugars. Again I will use the seasonings and spices to incorporate strong flavor while the cook.
I cook the vegetables without the can of tomatoes at first, only adding the tomatoes when most of the vegetables are cooked. While these vegetables are cooking you can get beat your ricotta cheese blend ready. Grab a mixing bowl and mix together about 15 ounces of ricotta cheese, a handful or two of parmesan cheese, a tablespoon or two of bread crumbs, the seasonings and herbs that we have been using, and one egg. Mix all of these ingredients together and this is our ricotta cheese blend. Of course if you want to add more cheeses then be my guest, I really don't think you can go wrong adding any type of cheese other than fake processed cheese.
Make sure your noodles are cooked and drain them and set them aside. Rinse them with cold water to stop their cooking to make sure they do not get mushy and break apart.
At this time we should have our meat cooked, our noodles should be done, our vegetable mixture is complete, and we have our cheese one made up. Let's layer it up!
This recipe probably would have been fine and a nine by nine pan because my wife only took out half the amount of meat so we ended up with only two layers in our lasagna but it still tasted wonderful!
Preheat oven to about 400-415 F. I rubbed my glass baking dish with a little olive oil than layered noodles, cheese blend, meat and vegetables, and just repeat noodles, she's blind, meat and vegetables. Once you do your final layer than add more parmesan and mozzarella cheese to the top.
Place in the oven for about 15-20 minutes.
Once you see that the lasagna is heated all the way through and it is bubbling up the sides, it is ready to serve! Enjoy!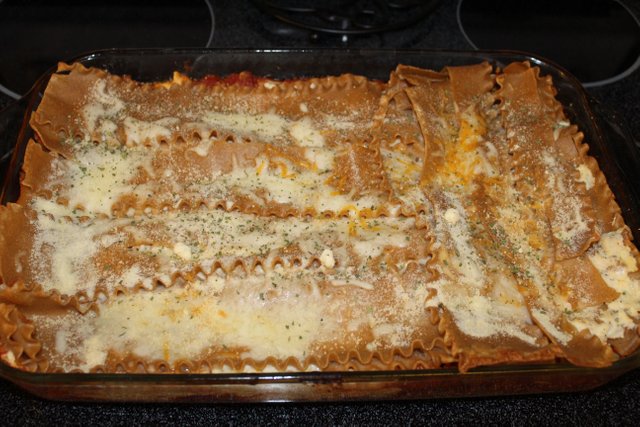 Man Parsley And Parm Look Nice Up Close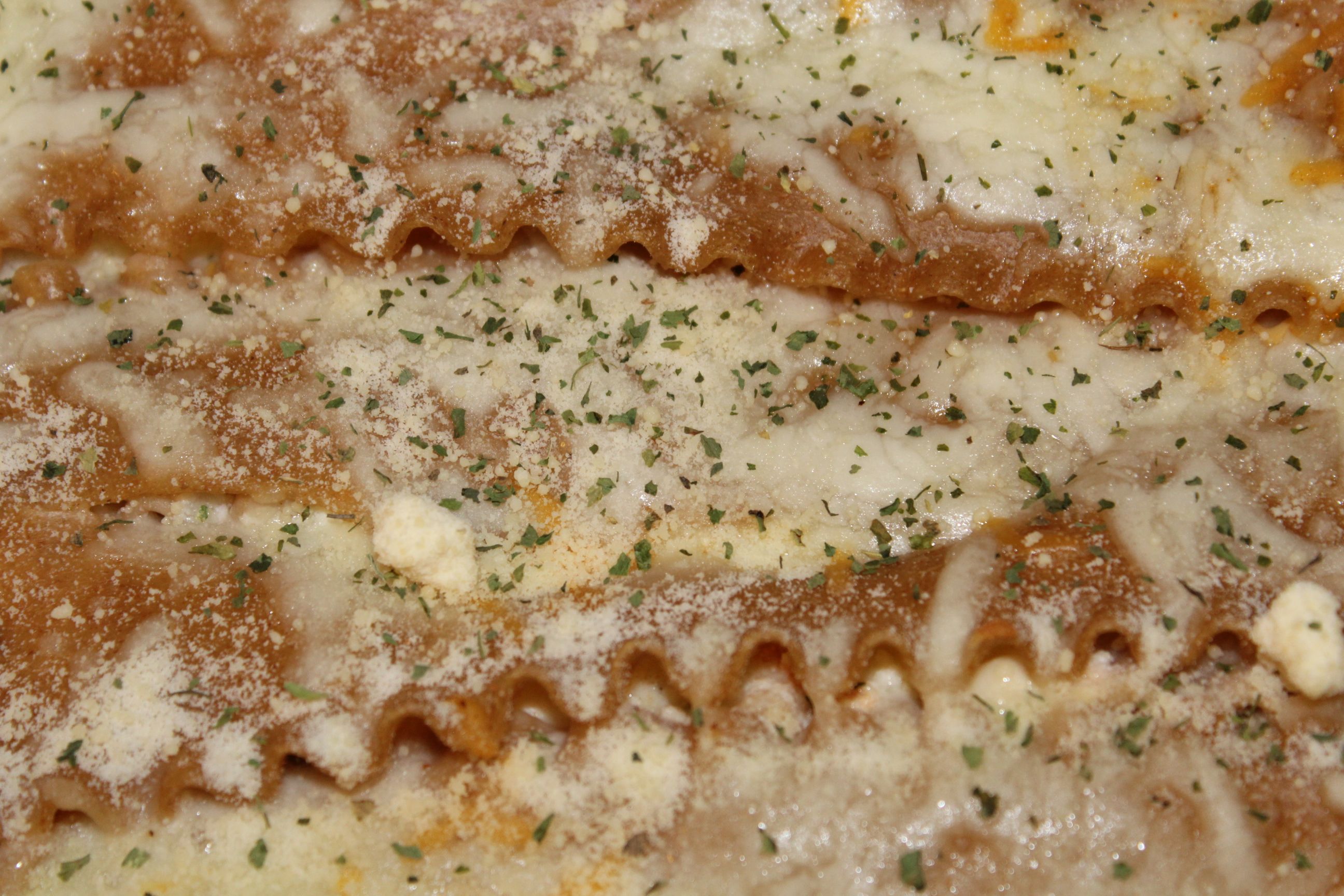 Thank you for reading!