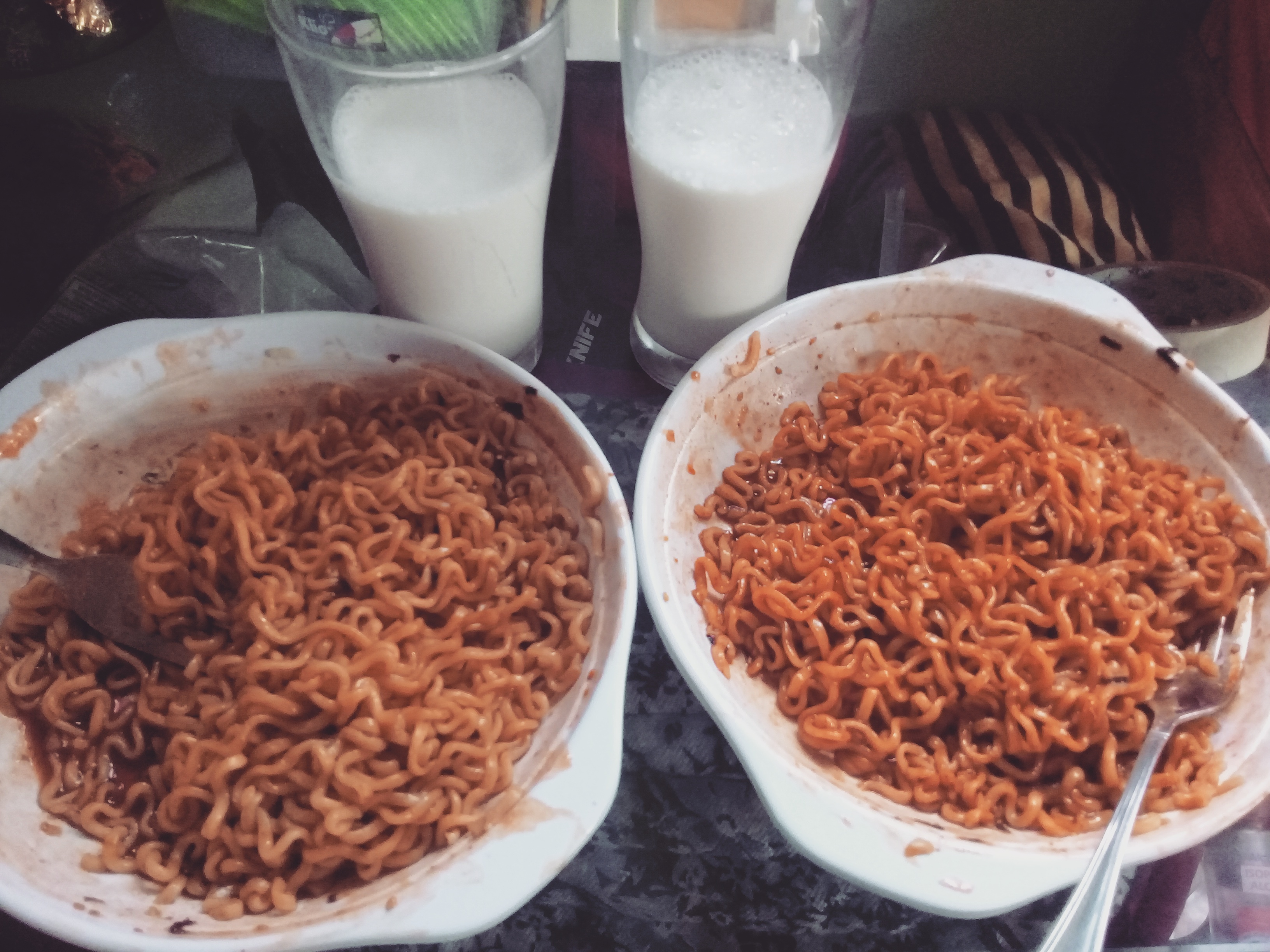 Good day STEEMIANS! Have you ever heard about the SAMYANG CHALLENGE? Here in the Philippines, it was so popular that almost everyone tried it. SAMYANG is a korean spicy ramen. It is so spicy that the supposedly for one serving can be done by almost 10 people. A lot were buzzing about this so please comment down below, if you already had one.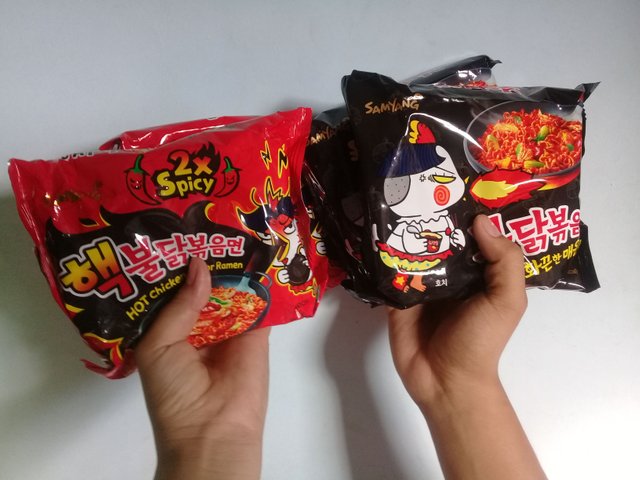 There are 3 levels of how spicy the samyang is. But trust me, not one of them can be eaten by one person only and stay calm till he/she is done. The one with the black cover is spicy enough to make you sweat like you were running for hours already; and the one with the red cover is 2x spicier so if you ever want to eat the whole serving, you must prepare a bucket of milk. HAHAHA. There is a violet covered samyang which is a 4x spicier. My boyfriend and I are aware that we can never bear a bite so we did not buy any of that violet packed ramen.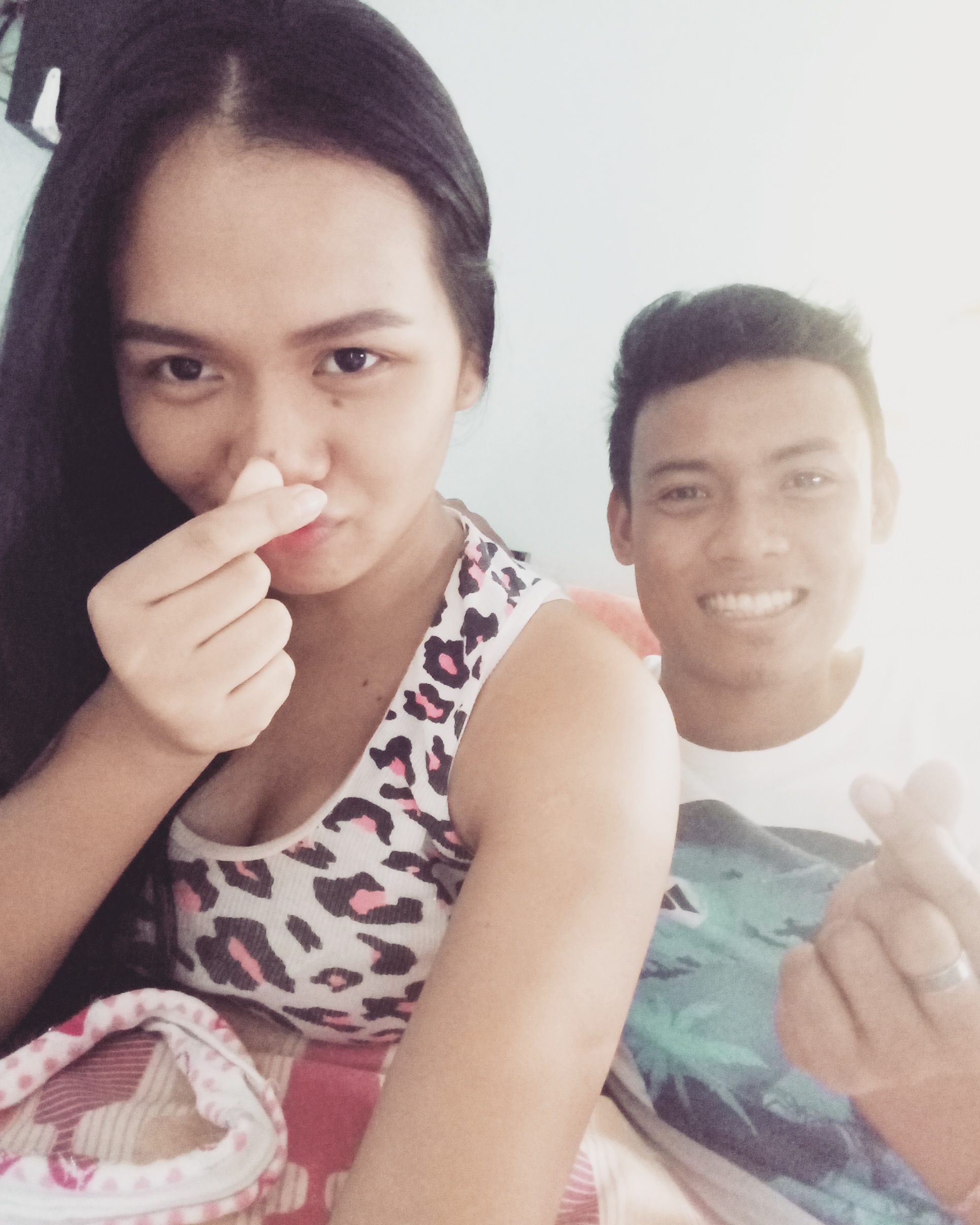 My boyfriend and I planned to accept the challenge and we had a bet. We played the game "Mini Militia". It is a game app. Who ever wins will eat the less spicy one. Honestly, my boyfriend is a LOSER hahaha sorry @morbyjohn. He wins over me just once. I really thought he just let me defeat him since I am his girlfriend but I was wrong, he just can't win over me. HAHAHAH. So I am so certain that he will be end up eating the 2x spicy samyang. Too confident I may say. Hahahha.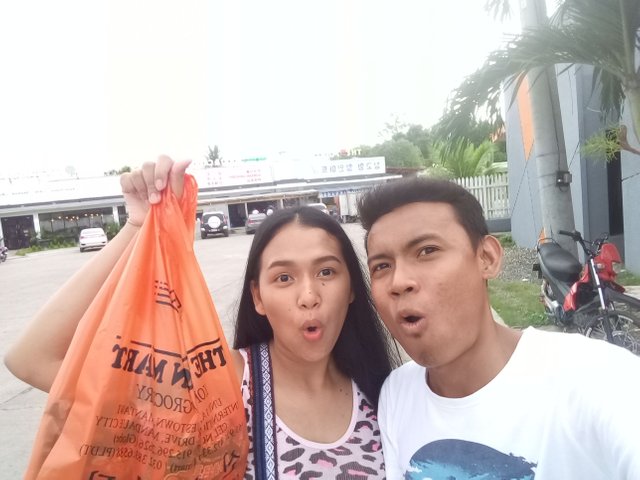 As what I thought the outcome will be. HE FAILED! HAHAHHAHA. We bought two packs every type except the violet one. We cooked just one pack each and who ever will say "I can't take it anymore" can't drink the milk. Remember this , the best counter part for a spicy food is milk You know what happened to me after eatinh three spoonful? I GAVE UP. It is so futile for me to eat spicy foods for I hate it. I envy my boyfriend since he loves spicy foods. He laughed at me then he told me, "You can win in any game we play because you are wise. But I am wiser baby. But don't worry, I LOVE YOU so you can drink the milk". I was so naive to think he is a total loser when it comes to me. THANK YOU THOUGH 😚