I attended the 1st Birthday party celebration of my sorority sister's beautiful daughter.
It was a simple get-together of her closest friends and their families.
As expected, the most visited table was the dessert table!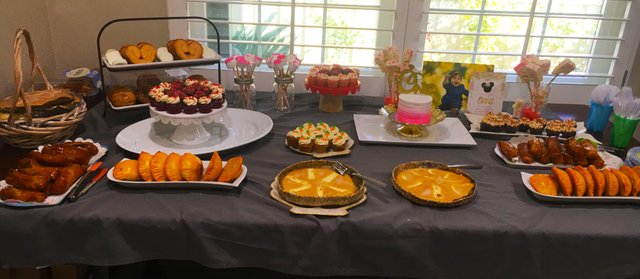 ---
Cupcakes are a common and usual dessert for kids' birthday celebrations.
For this article, I shall feature the less common dessert foods (to me, personally) that were served at the party.
---

This first one is called "Bibingka" (Rice Cake).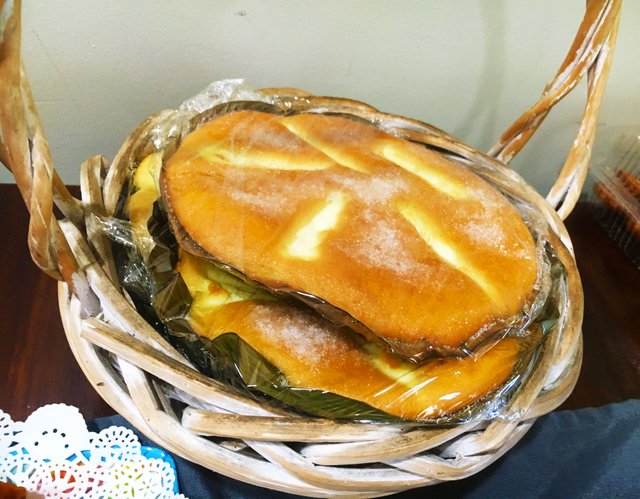 ---
Bibingka is a type of rice cake native to the Philippines. This is traditionally made from "galapong" (milled glutinous rice), coconut milk, margarine, and sugar. The traditional way of cooking Bibingka is unique and quite time consuming. The mixture is poured on a clay pot lined with pre-cut banana leaf .
These ones were baked on a regular oven using ordinary cake pans lined with banana leaves. It is topped with chunks of cream cheese and a sprinkling of sugar.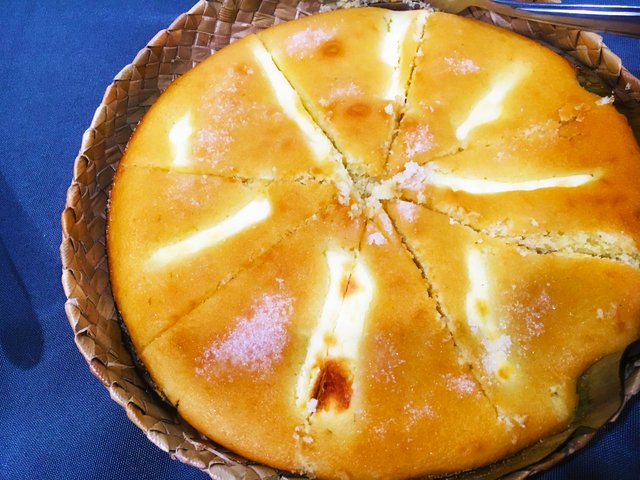 ---

This next one is called "Turon" (Fried Banana Rolls).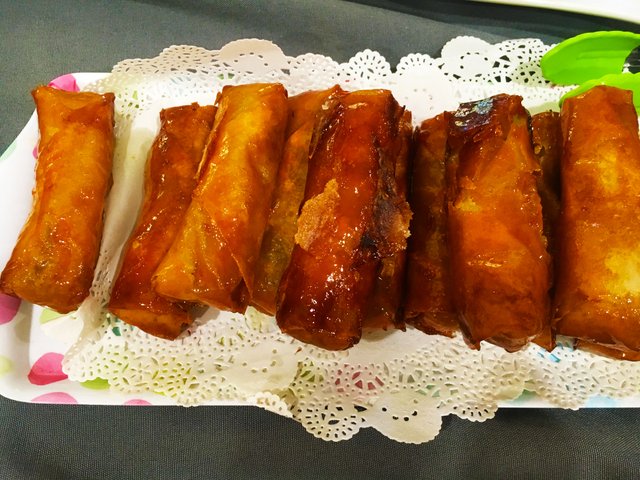 ---
Turon, also known as lumpiang saging (Filipino for "banana lumpia"), is a Philippine snack made of thinly sliced saba bananas, dusted with brown sugar, rolled in a spring roll wrapper and fried. Other fillings can also be used together with the banana, most common is jackfruit (langka).
WHAT IS A SABA BANANA? Saba bananas are native to the Philippines. Saba bananas are chubbier, thicker, and more angular in shape than standard bananas. They can be found as most Asian markets under various names such as "cardaba", "sweet plantain", or "papaya banana".
---

The last one is called "Chicken Empanada".
This Filipino chicken empanada is mildly sweet flaky pastry filled with shredded chicken, potatoes, carrots, peas and raisins then baked to golden crispy.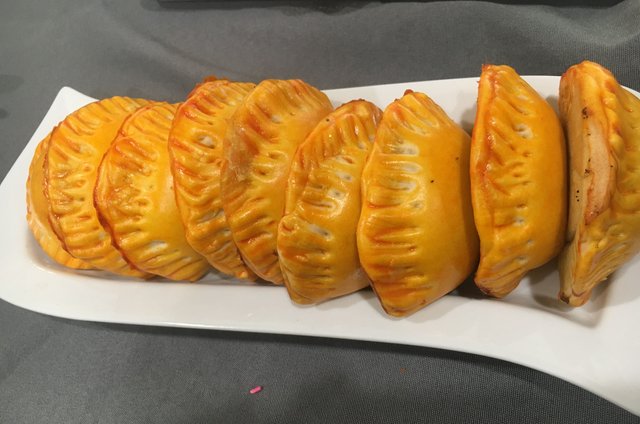 ---

The three YUMMY desserts featured in this article were pain-stakingly made from sratch by my sorority sister's beautiful mother-in-law.
And you may have guessed correctly... she married into one of the most loving Filipino-American family ever, and I must add here that her Filipino-American husband is always so charming and very good-looking.
---

I have a passion for stacking silver & gold, home-cooking and travel. Follow me in my life journey.

Thank you for viewing this article. I will see you again soon!

@silversaver888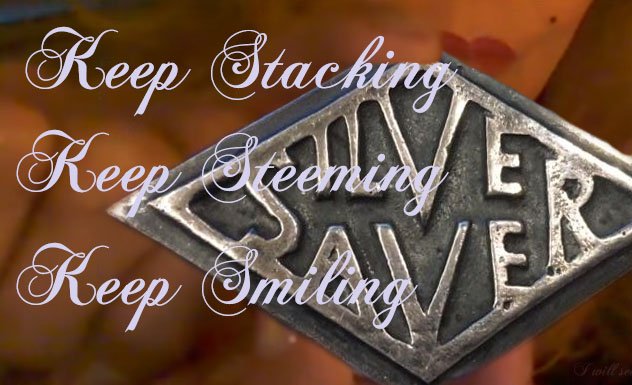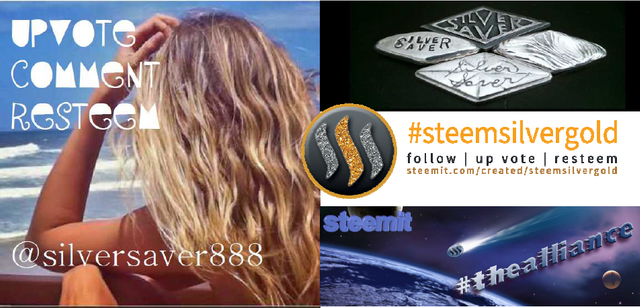 ♥.•:¨¨:•.♥.•::•.♥.•:¨¨*:•.♥
The Silver Saver Channel Bar, ltd. ed.
1 troy ounce, .999 fine silver, hand poured by MK Barz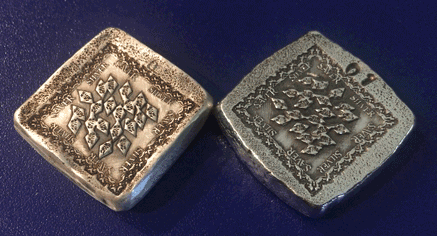 available from MK Barz and Bullion,
click the link here.
Use discount code: SSA10 to get a 10% discount for the Silver Saver Channel Bar. Thanks for your support! Thank you to the
silver savers
of steemit who have added the hand-poured Silver Saver Bar to their collection and stack.
Do you have a Silver Saver Bar? Please let me know if you do the comment section below.
♥.•:¨¨:•.♥.•::•.♥.•:¨¨*:•.♥
---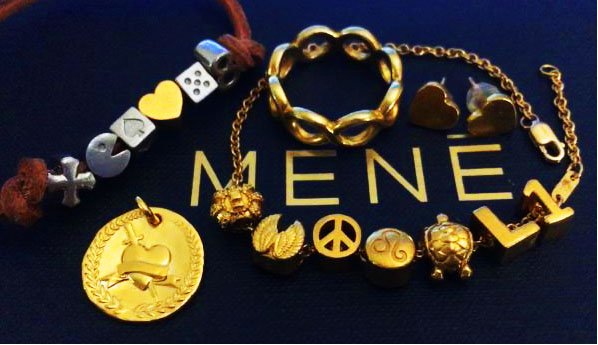 Mene 24K jewelry is a great way to build a gold and platinum stack.
Earn $5 in Mene credit for signing up for Mene with this invite link: https://Mene.com/invite/cK5BKh
---
♥.•:¨¨:•.♥.•::•.♥.•:¨¨*:•.♥
@silversaver888 is a proud member of #ladiesofssg4eva -a club comprised of the beautiful female stackers of SSG.
Make it a Tasty Thursday!!!
Hugs and Kisses 🤗💕💋!!!!
---
Posted via Marlians.com