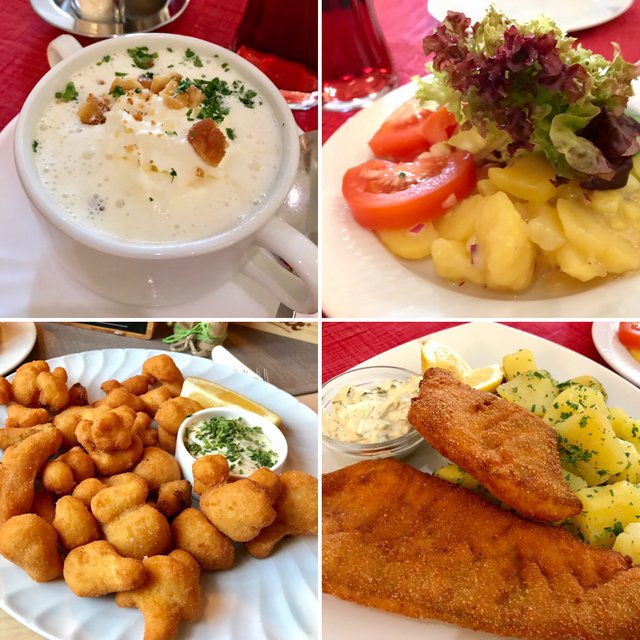 Living a Vegetarian-Pescatarian, i eat non meat products and few times a week fish. As an Asian women, my favorite food is definitely Asian food and for me, Asian food is more like a 'Hometown'
Since I am living in Austria, i tried many different local foods but mostly, they aren't really my taste. However, there are some interesting typical Austrian dishes i would like to introduce you.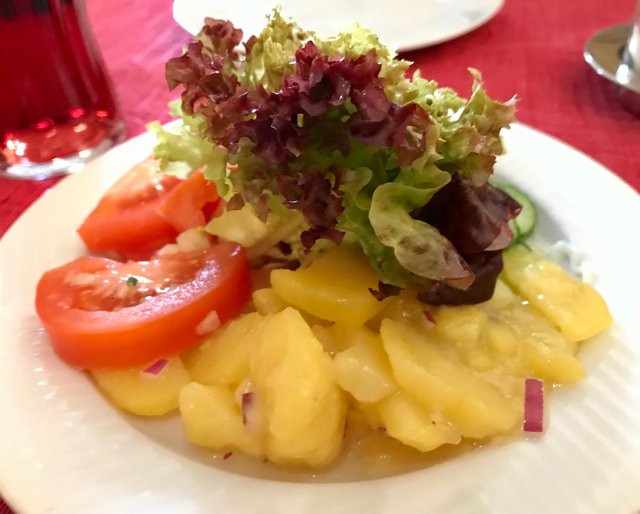 Gemischten Salat
A 'mixed salad' which contains potatoes, cucumber and another vegetable. The salat's dressing are made of vinegar, sugar and salt. The taste of the dressing is simply delicious.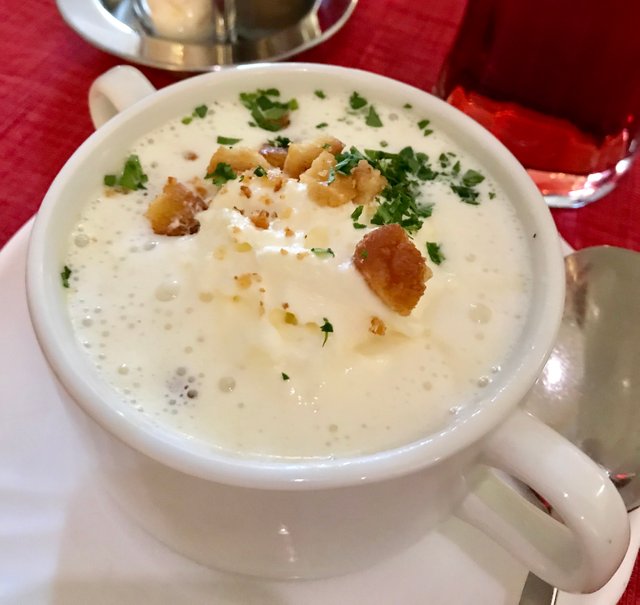 Knoblauch Cream Suppe
A 'garlic cream soup' with roasted small pieces of bread (my favourite soup) The garlic combined with the cream taste make this soup one of a kind.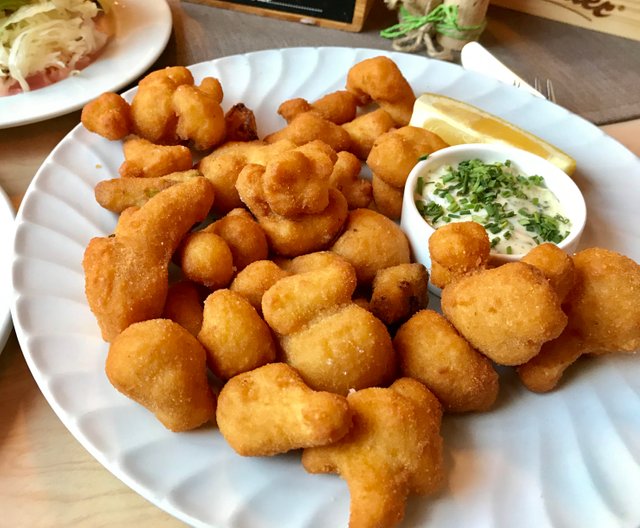 Gebackener Karfiol
'Deep fryer cauliflower' is my favourite vegetarian local food. This dish usually serves with cream dipping sauce.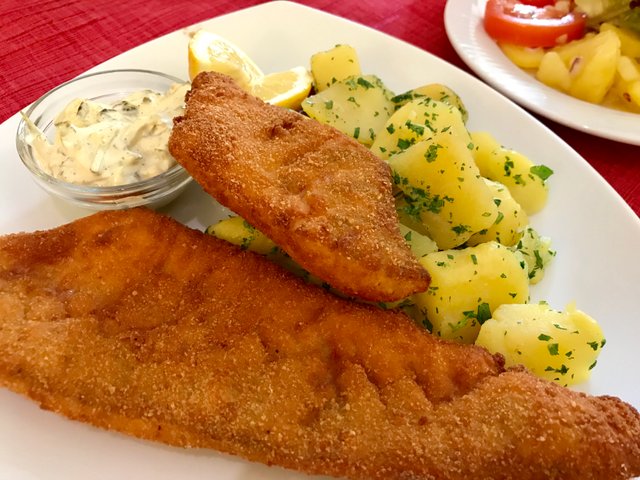 Gebackener Zander
Zander is a local fish and can be found in this region. Deep fryer Zander usually serves with potatoes and cream dipping sauce.
Be happy, eat happy!
"You are what you eat"
@siamcat ❤️
Tasteem links- please vote Tasteem as your witness 🧡