Someone noticed the pot with the burgers in it after our company BBQ was still sitting on a lunch room table a while back at work.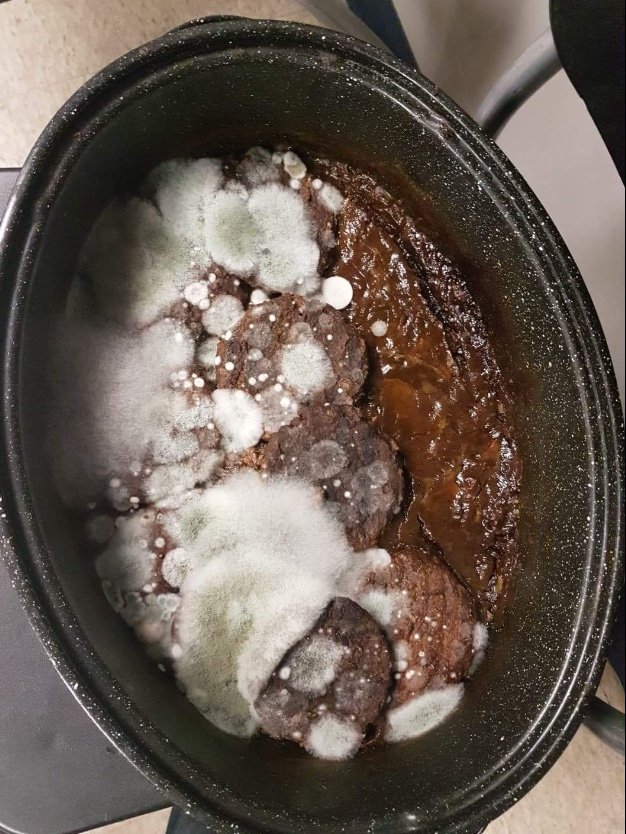 I'm just glad I didn't have to clean that mess up!
I was even told that mould was two inches thick! Yikes! If someone left it alone for much longer, the pot would have come to life and walked away! Or attacked us! Maybe both! 😂🤣😂🤣
I think it's time to put someone in charge of clean up after the BBQ's at work!