Tochitura Moldoveneasca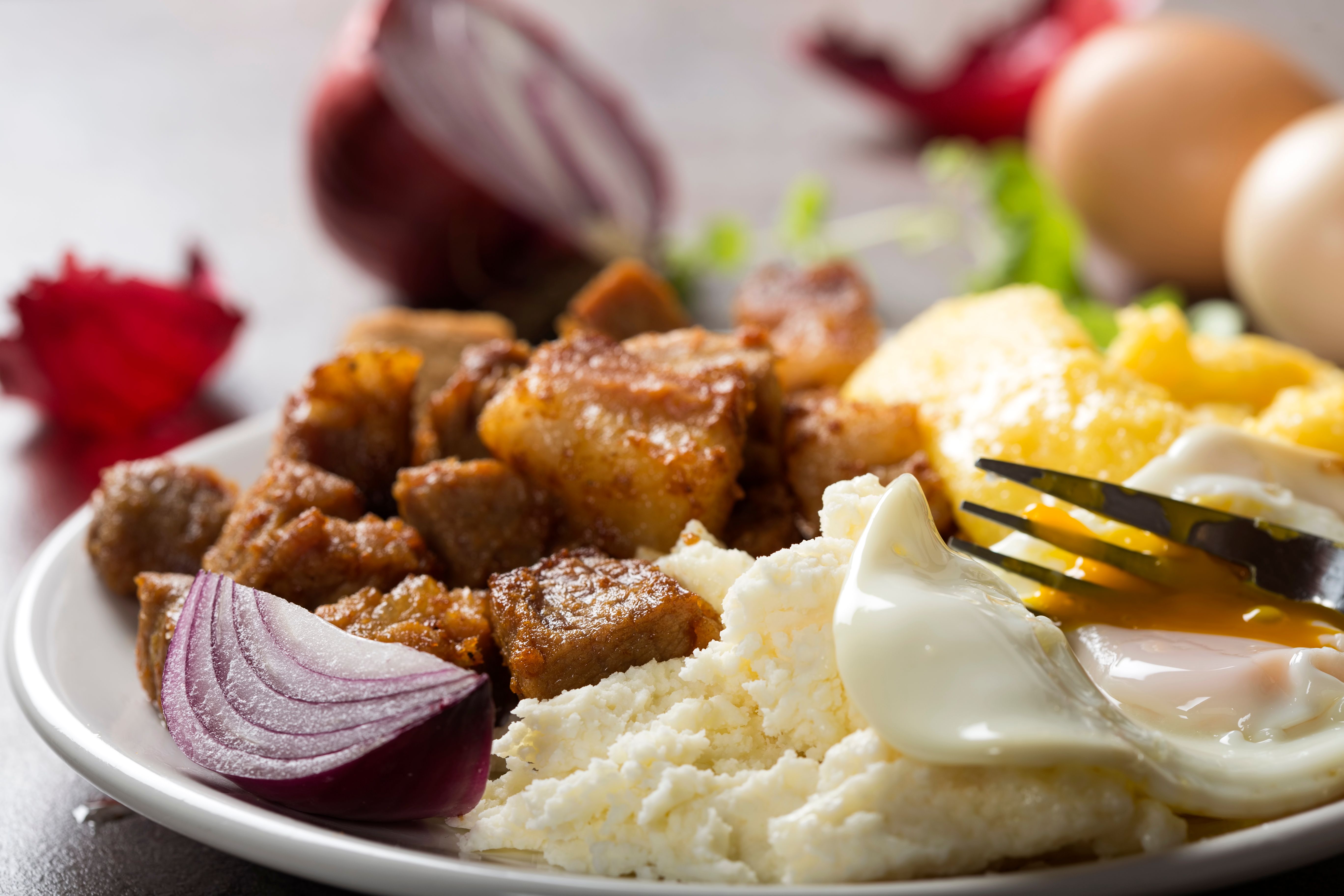 This is one of my recent photo. Is a Romanian traditional food called "Tochitura Moldoveneasca".
It is made with fried pork meat. The meat is a little fat for a good flavor. On the plate you can see also some sheep's cheese, a fried egg, polenta and a red or purple onion. This kind of food is served with pickles.
I hope you will enjoy may photos and article like this.