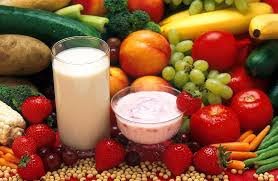 Essential shopping items to compliment a healthy diet!
This list should give you an idea of what to stock up on before starting a healthy eating plan.
DISCLAIMER:I am no dietitian, just someone who is learning as they go along and sharing their experience.
Honey- Switching sugar honey is a great start. Put it in porridge, coffee... natural yogurt. Whatever takes your fancy.
Wholemeal- Switch rice, pasta,bread and flour from white to brown. Simples
Cooking Oils- Extra virgin olive oil or coconut oil, for an alternative flavouring 
Milk- Alternate, skimmed, coconut and almond milk for drinking, and avoid full-fat cows milk
Herbs and spices- Invest in a variety of herbs and spices to add flavour to any dish
Butters- Use low saturated, or low trans fat spreads. Read the cartons for the breakdown. Almond butter is a good alternative to the average butter. Use peanut butter to create healthy desserts.
Beans- raw beans that need to be soaked before hand, can be a great filler for home made soups, currys and even vegetable mash.
Under 5% fat meat- Buy meat with less than 5% fat or cut off fat content from meats
Vinegar's- Apple cider with manuka honey, Balsamic vinegar and rice vinegar can be great condiments and mixers.
Juice- Lemons and limes, and other fruits, depending on tastes, can create a different flavour for any meals you make!
All you need to do when stocked up is shop for plenty of fruit, veg and meats that you can flavour to your tastes!