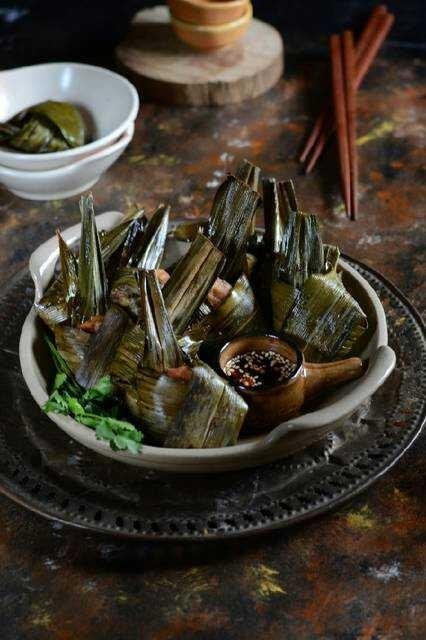 At first taste Cylantro fragrant is attached from the tongue to the liver.
Ingredients
500 gr Chicken breast
5 grains of garlic
3 onion grains
1 tbsp Light soy sauce
1 tablespoon oyster sauce
1 tablespoon sesame oil
1 sachet of diabetasol
20 leaves of pandan leaves
More comfortable with Cylantro
For sauce:

Soy sauce + sesame + cayenne pepper
Steps
Cut a piece of chicken, lemon juice then rinse with water, set aside.

Puree the garlic and shallots then mix with all the ingredients above (except for the sauce) mix well.

Put a mixture of spices on the chicken, apply flat and let approximately 1 hour (to permeate)


Prepare pandan leaves that have been folded in such a way.


Be strong with toothpicks.


Steam chicken for about 15 minutes.


Lift wait until the steam and water is gone. Fry the chicken until it is brown. Serve with his sauce.

---
Lets Cooking,