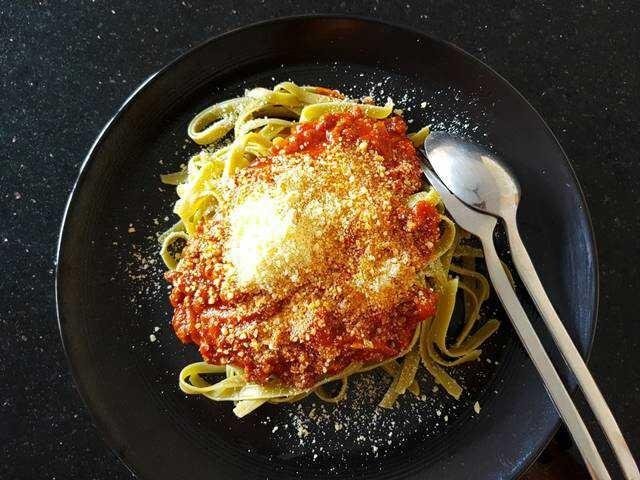 Ingredients
500 gr pasta (I use spinach fettuccine)
1/2 ground beef
1/2 onion Bombay
8 cloves of garlic (crushed)
Sufficient tomato sauce
Salt taste / flavor
350 gr tomato paste / milled
To taste Parmesan powdered cheese
Insufficient cooking oil (for frying)
Steps
Prepare the ingredients.


Heat the water into the pan, add a little cooking oil so that it does not stick and then add pasta, boil until cooked enough. (I do not like too mushy).


After the pasta is cooked then drain.


Stir-fry onion and garlic until fragrant then input the ground beef.


Add tomato paste and tomato sauce to taste.


Once cooked everything can be sprinkled with parmesan cheese to taste, yummy...



Lets Cooking,