Being back in Japan one must partake of the country's favorite past time, downing a bowl of pork fat filled soup. Many times it's a crap shoot though and you never know if that ramen shop's soup base or ingredients are going to make the grade. Luckily for my wife & I the Ramen Gods smiled upon us yesterday for lunch.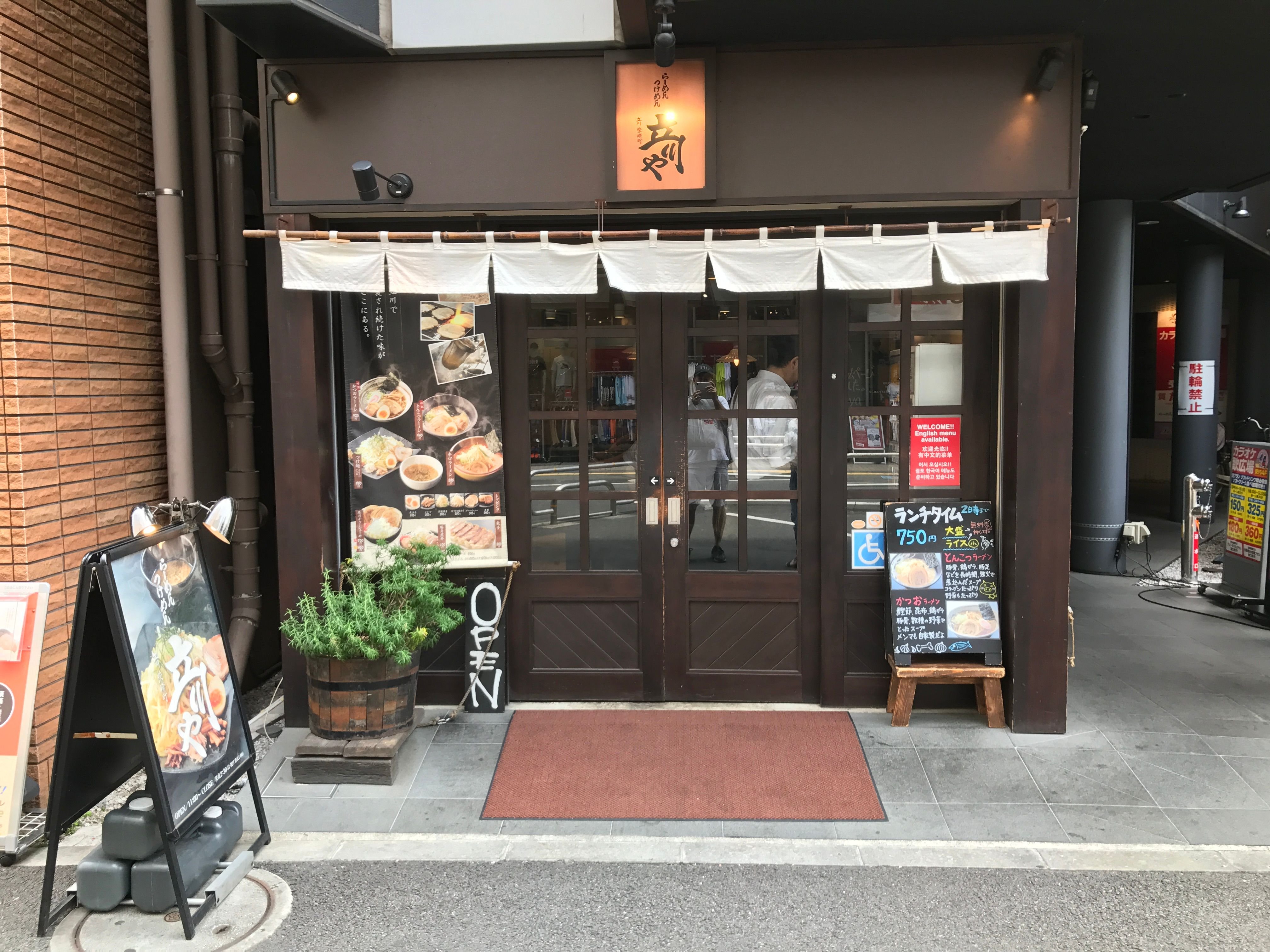 While over in Tachikawa doing some shopping at Uniqlo we passed by a ramen shop that seemed inviting. The display's looked good and so we rolled the dice. The name of the place is Tachikawa-Ya and their soup bases are tonkotsu(pork base) & katsuo(fish base).
Upon entering a ramen shop you use a vending machine to place your order, whether it be gyoza, ramen, additional toppings, drinks, etc. it's all ordered via this machine. You are given receipt tickets and you present those to your server. You might notice in the photo the "Kakuni" pork cube in the ramen, that was the selling point for me in choosing this place. Charshu is great, but kakuni takes it to a whole different level.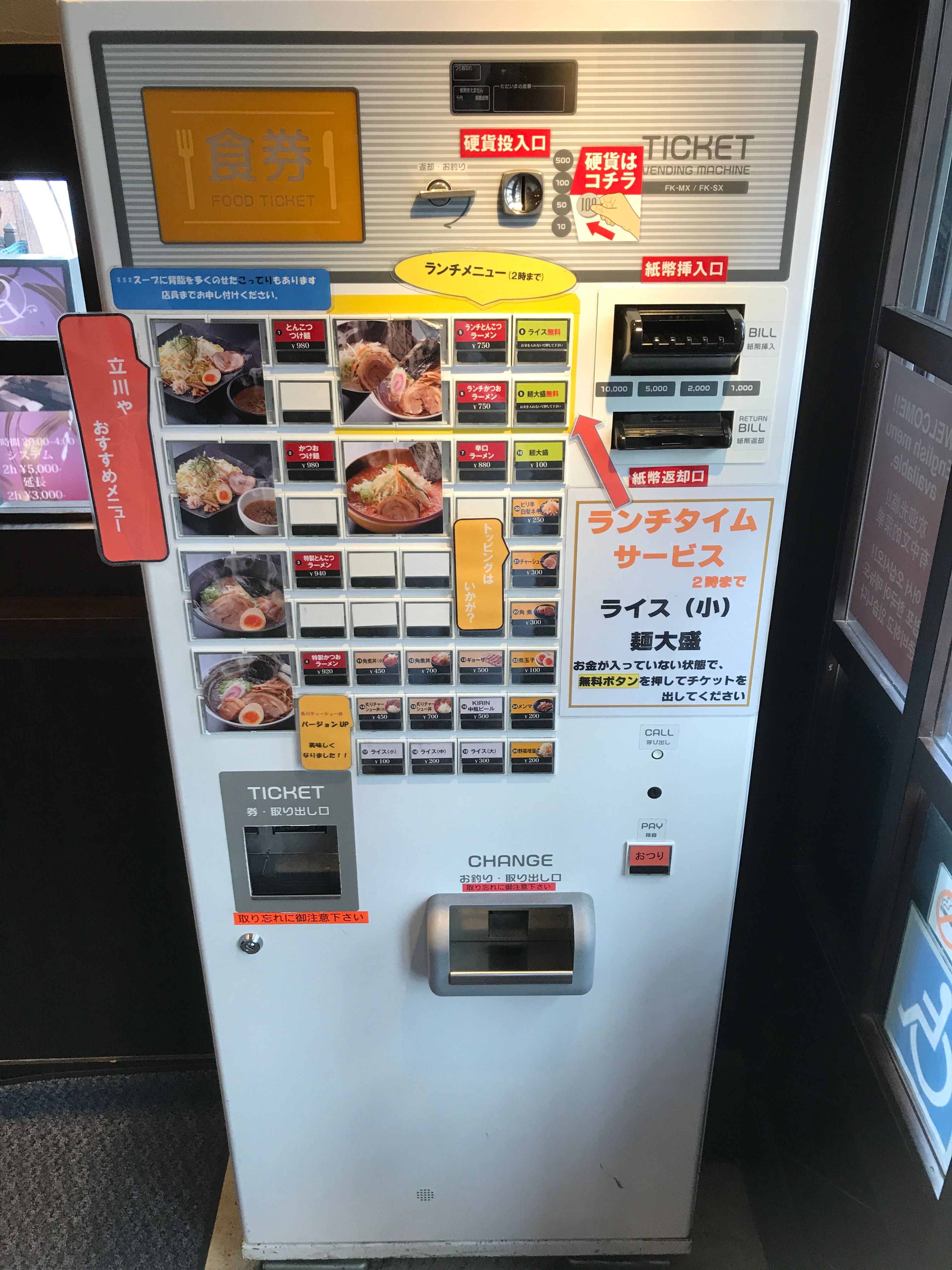 We ended up ordering 1 tonkotsu ramen, 1 tsukemen(noodle & ingredients are separate from the soup) and 1 order of gyoza. I would later go back and order more kakuni & nitamago(flavored egg).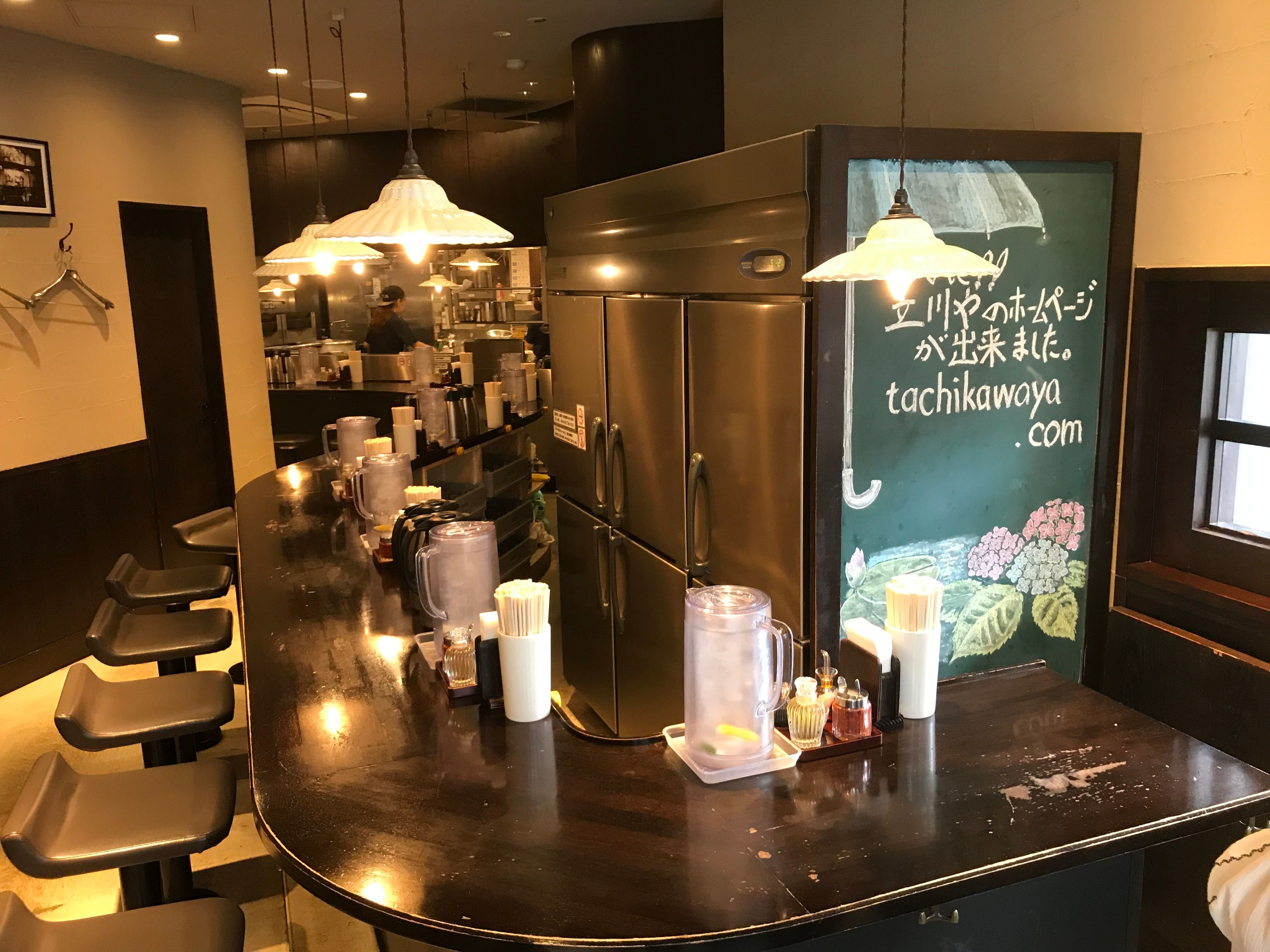 As we sat down, we noticed how nice the kitchen was and that all of the staff were women.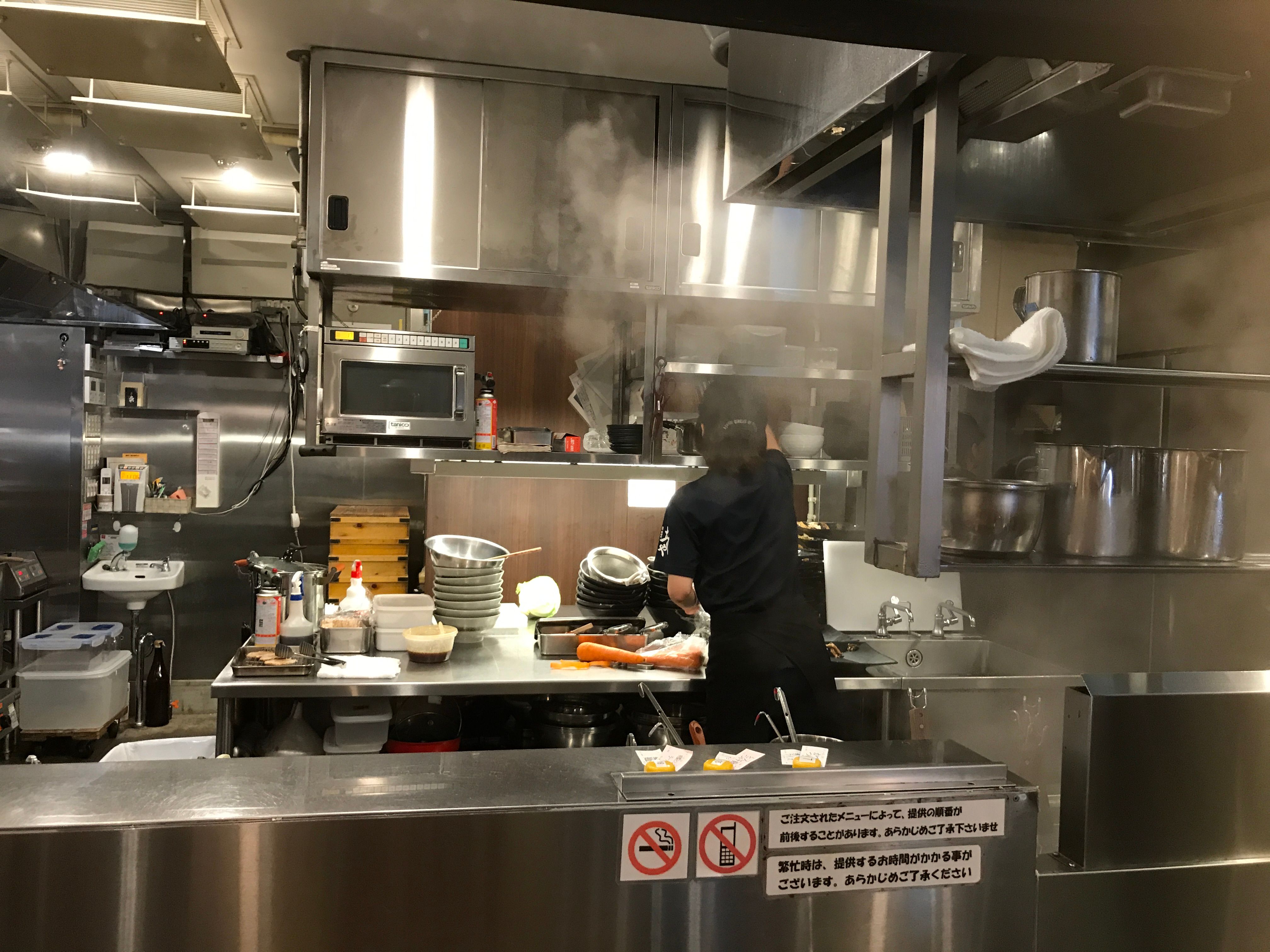 After about 5 minutes the dishes arrived and the slurping began! ALERT! FOOD PORN BELOW! NOT SAFE FOR DIETING!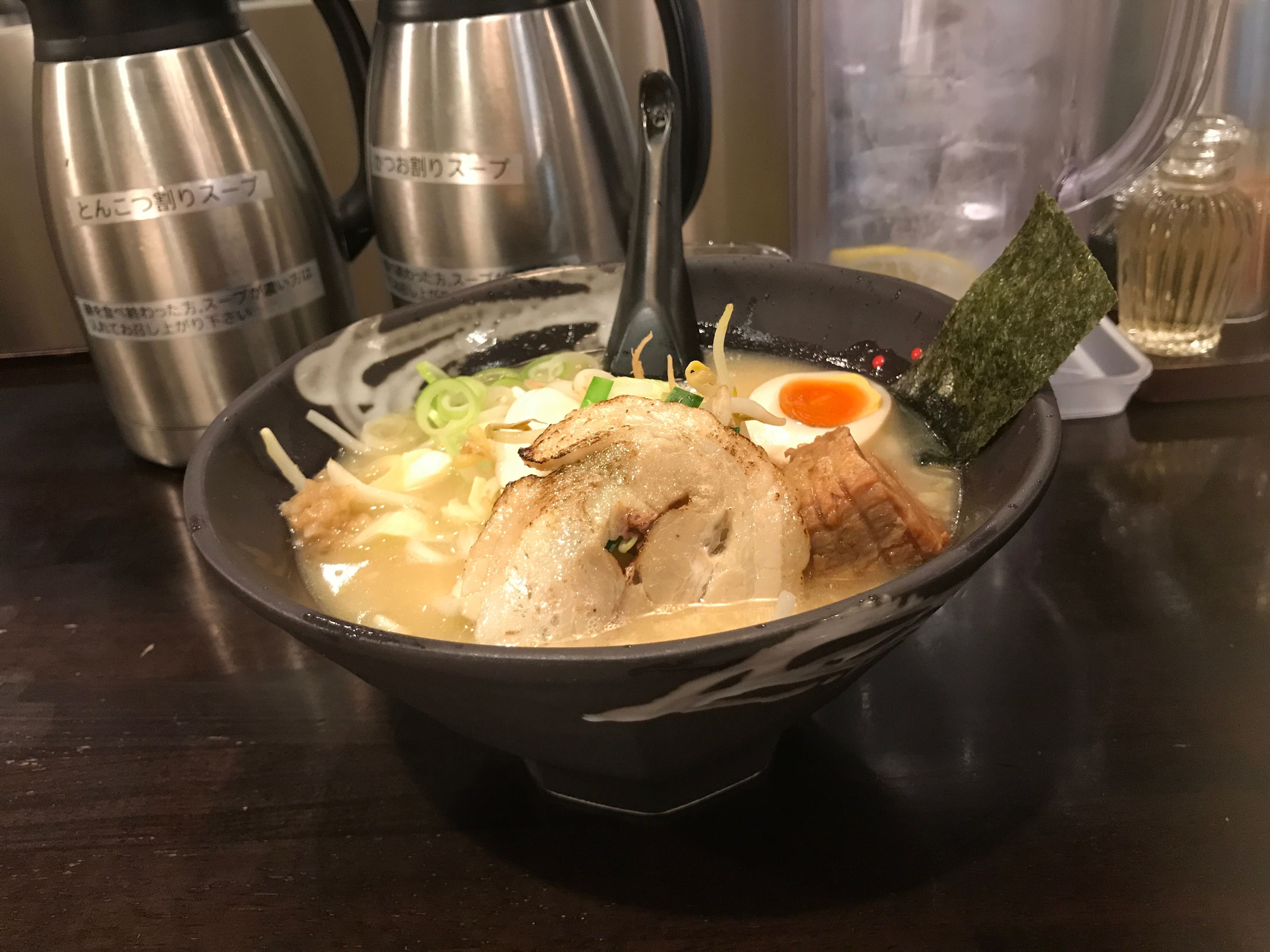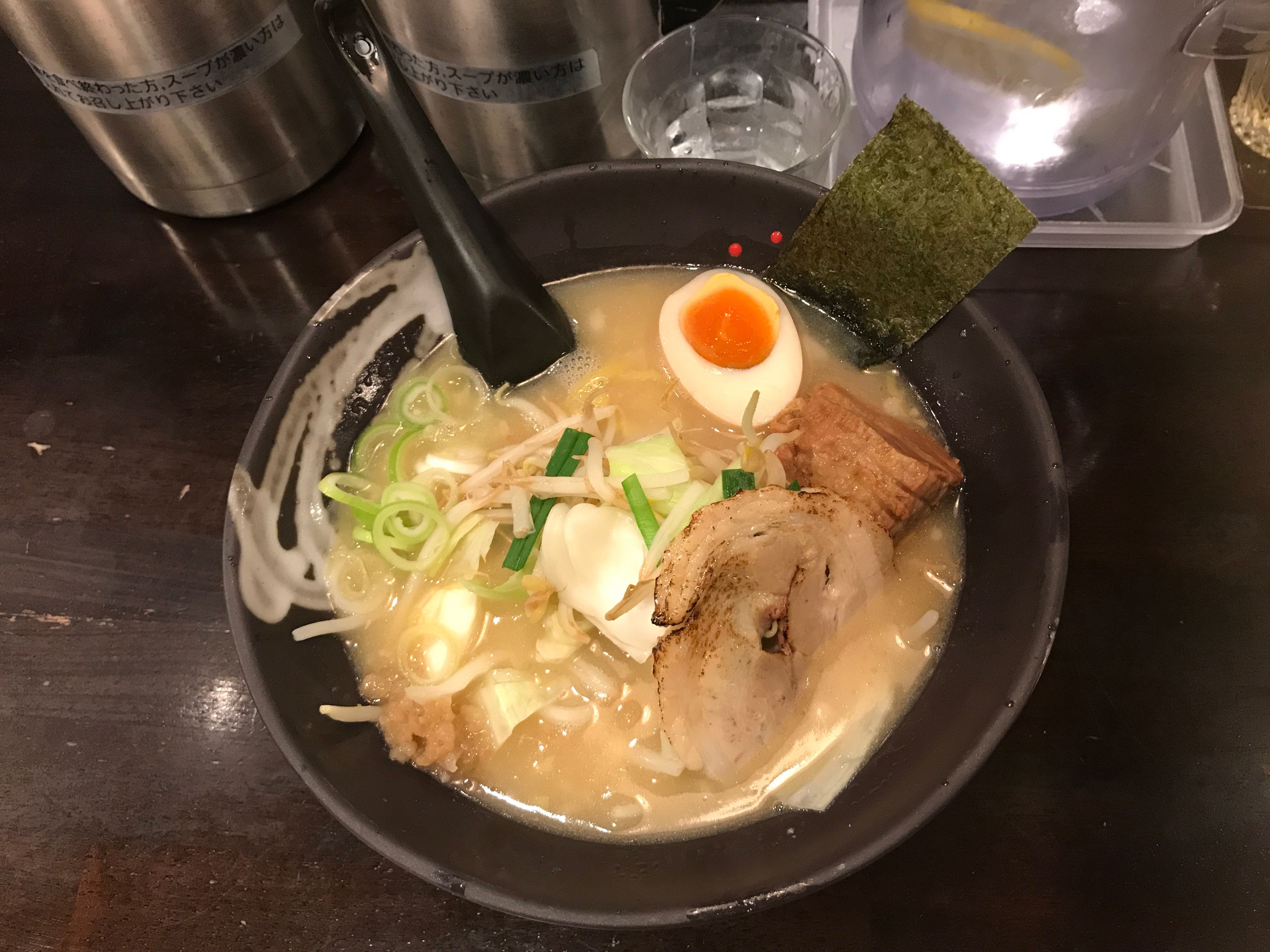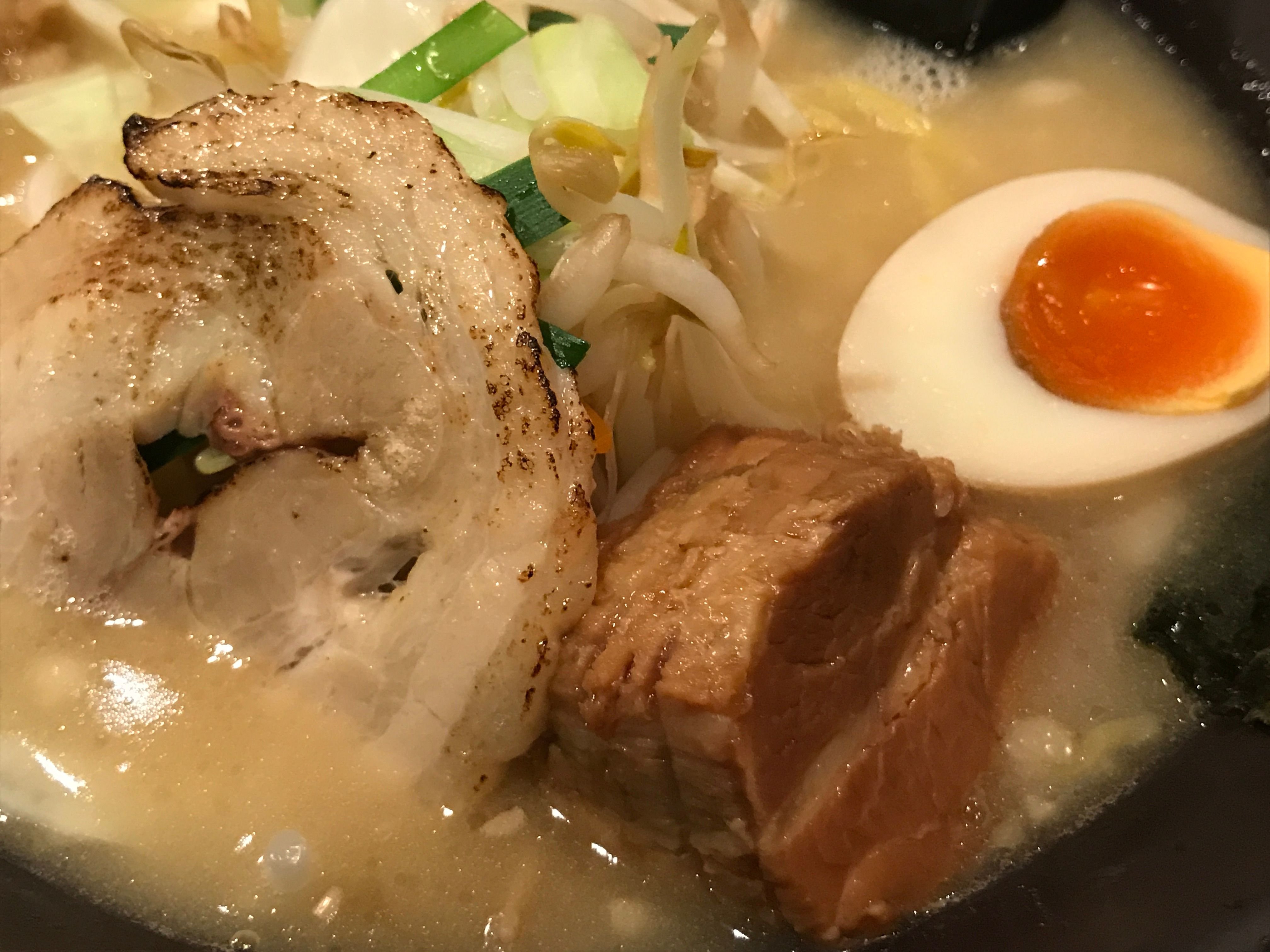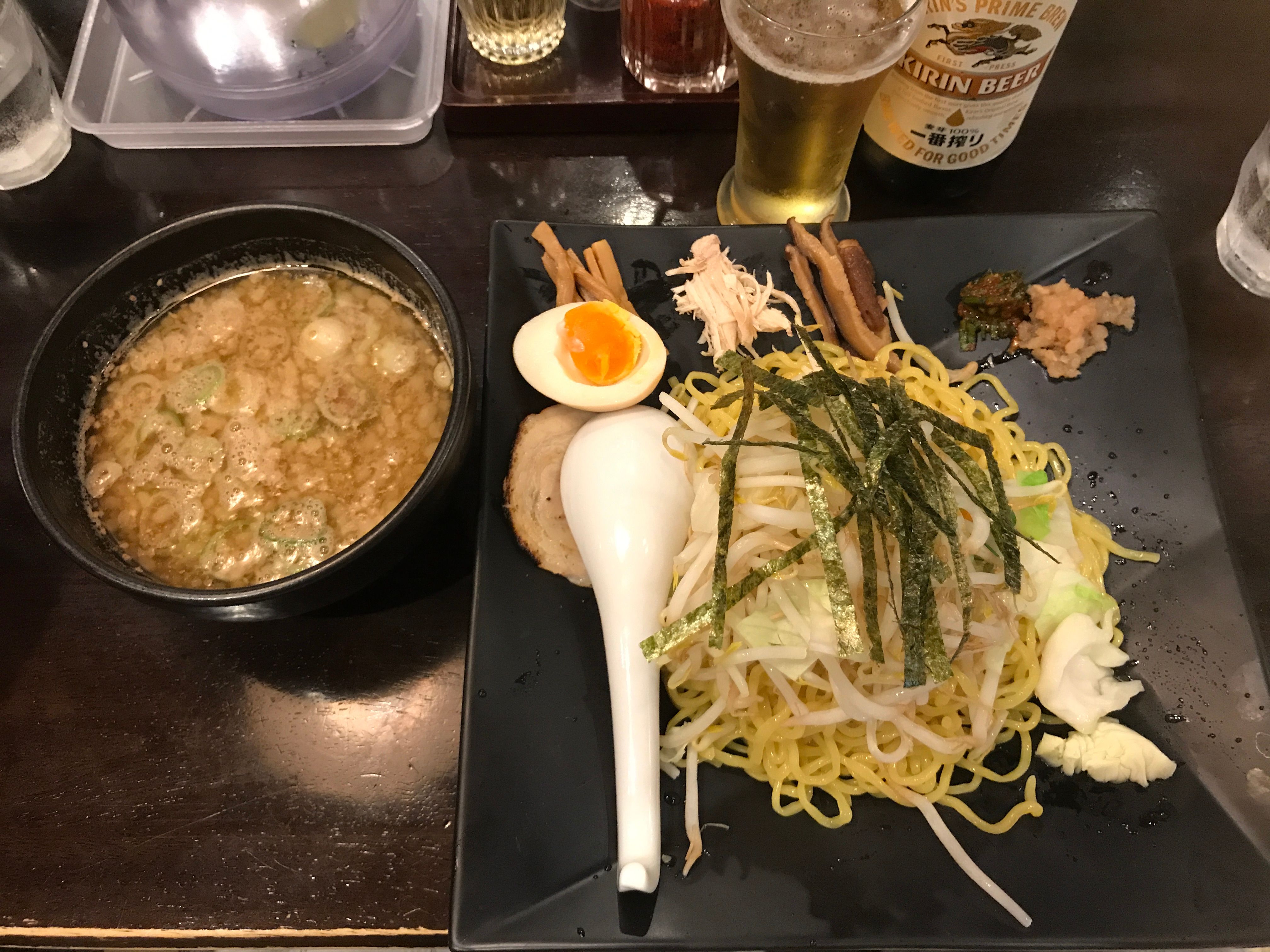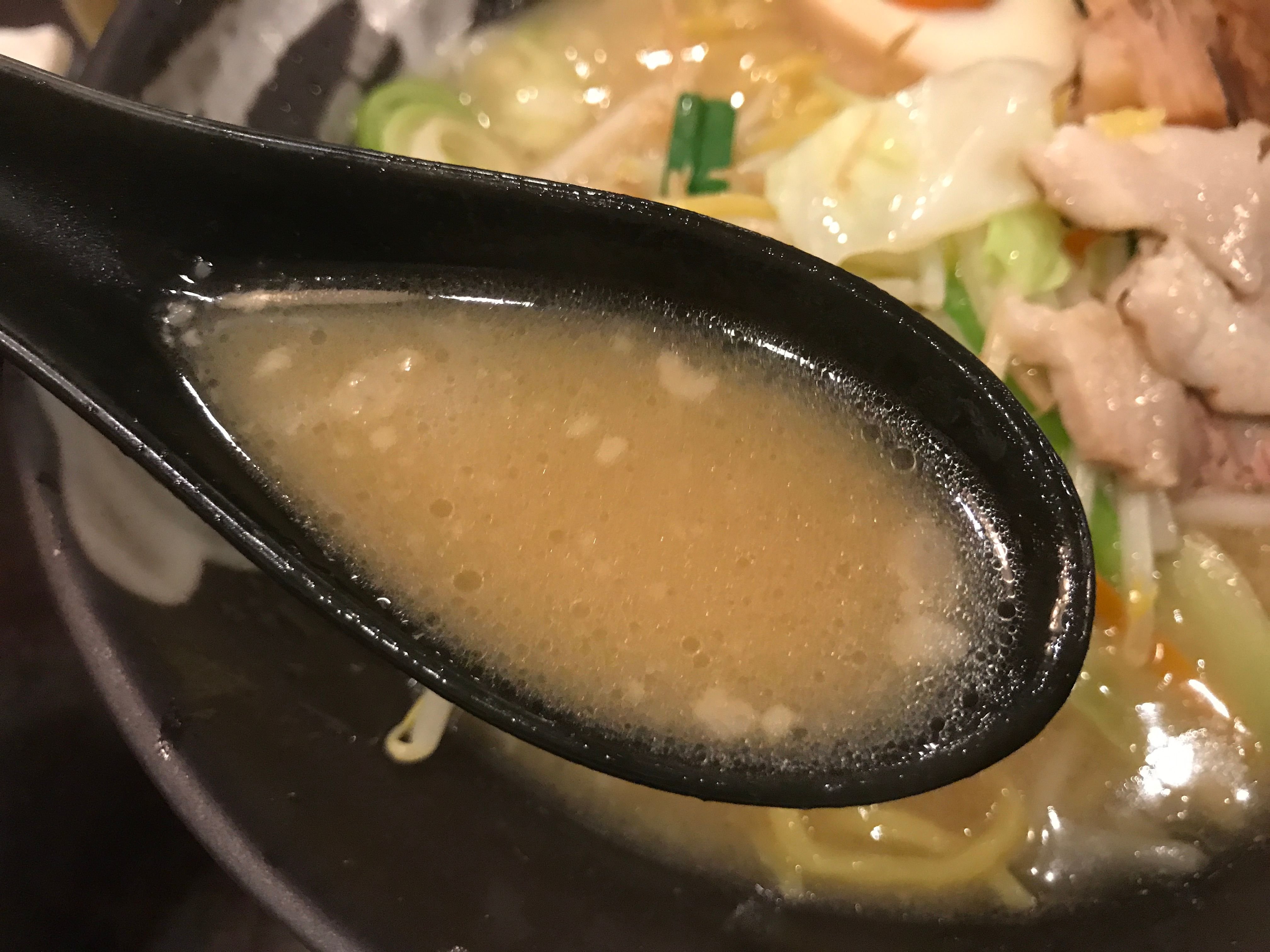 Those little white things in the soup are pork back fat, Seabura 背脂. I know, it's very unhealthy but it tastes so damn good and I only eat this about once a week YOLO!
Now the product. The soup, noodles, nitamago & charshu were fairly normal, that's a good thing though. No surprises, just good ramen. The stand out for me was of course the kakuni with just the right amount of sweetness to it. It melted in your mouth whether you chose to chew it or just let it sit there and fill your mouth with joy. Yes, I did do that for a few seconds.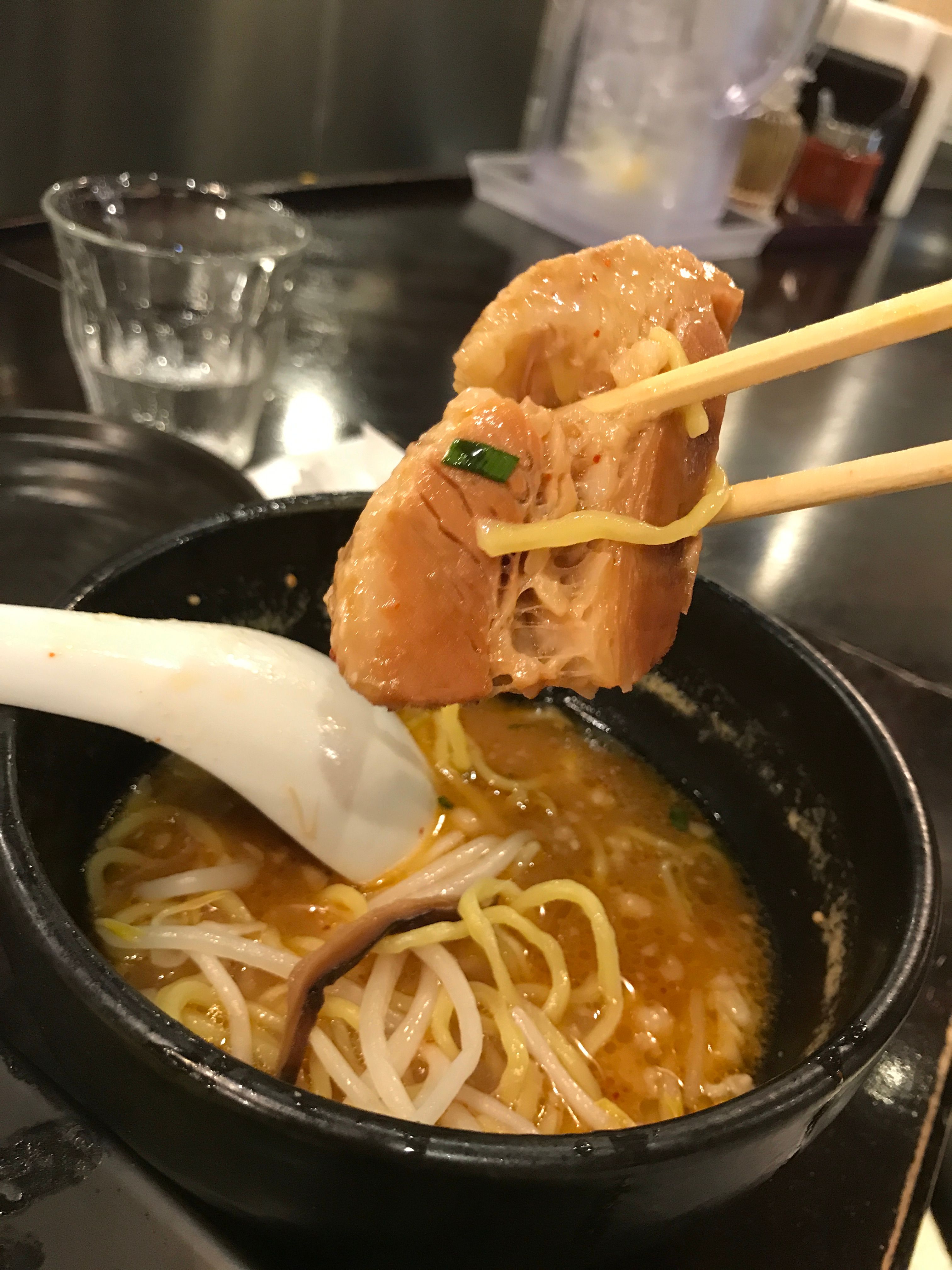 The real surprise though was the tsukemen soup. It was tonkotsu base, but had vinegar in it. It gave this amazing element to the ramen that I've never tasted before. Usually it's just part of the gyoza sauce, but I never thought of adding it to the soup base. I am definitely going to be trying this at other ramen shops, adding vinegar to the soup.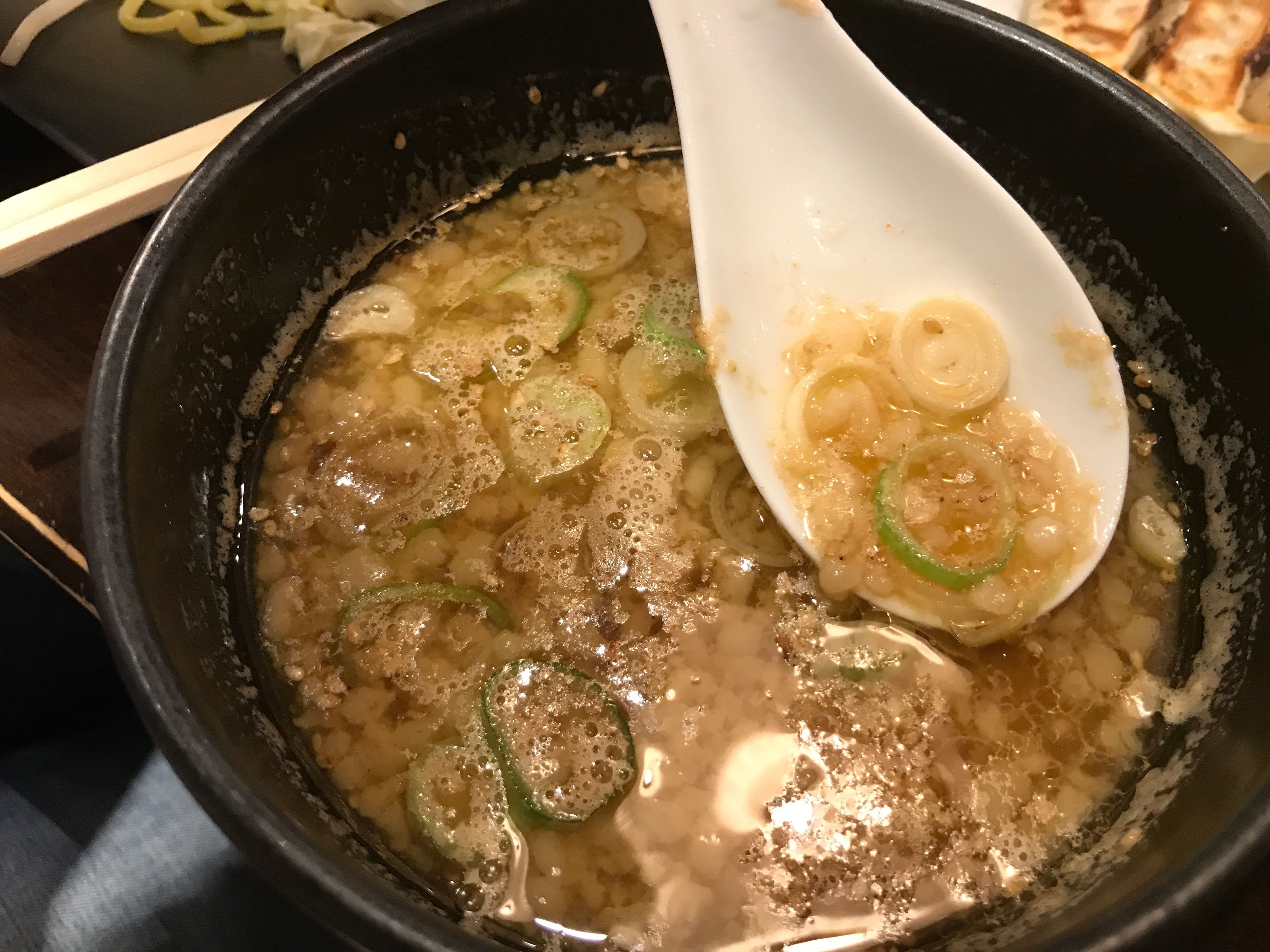 Many ramen shops have little, definitive characteristics about them and Tachikawa-ya was no exception. During lunch you can get an extra helping of noodles or rice for free. On top of that sitting at your space are thermoses with both soup bases so you can refill on soup too.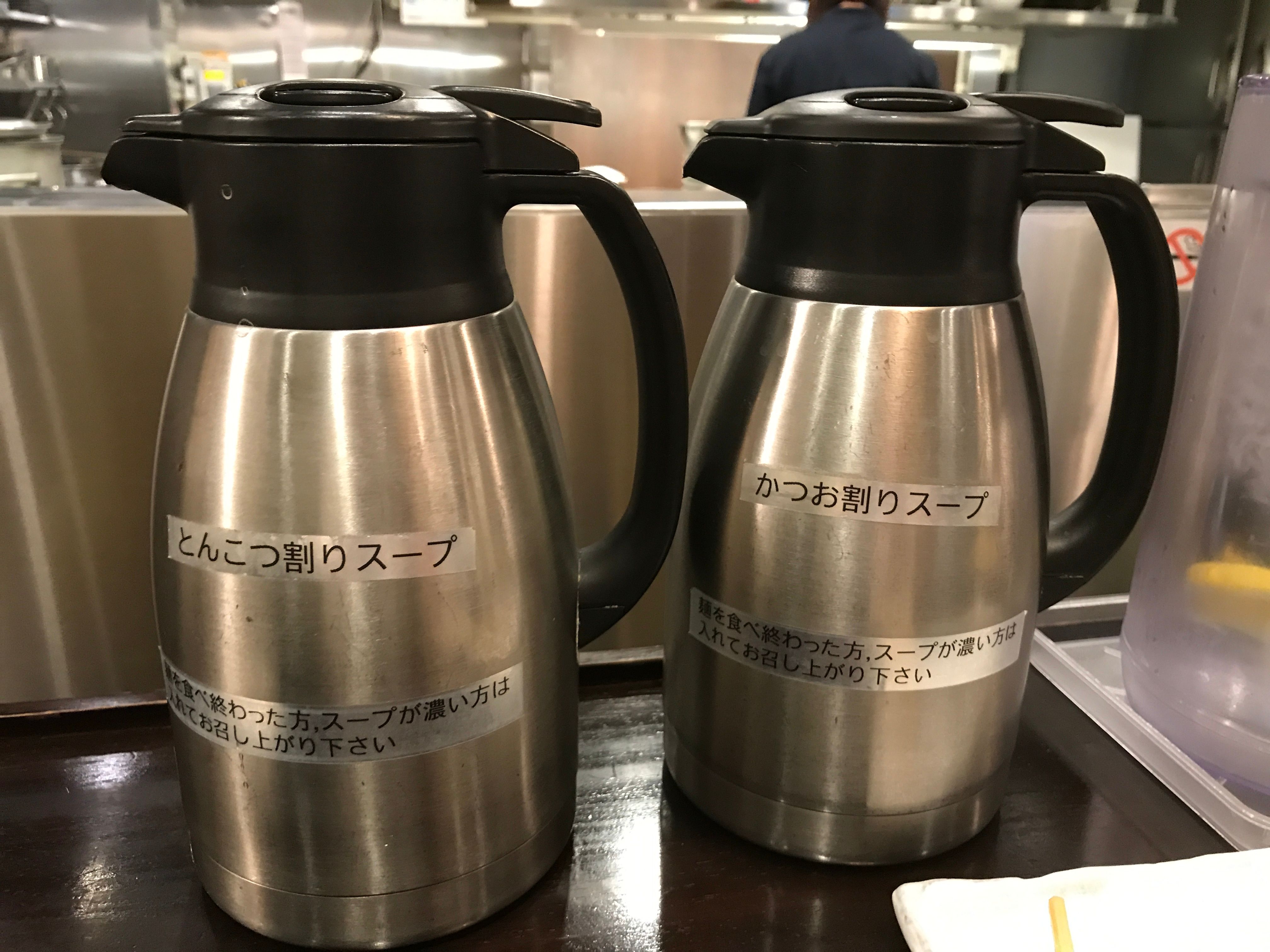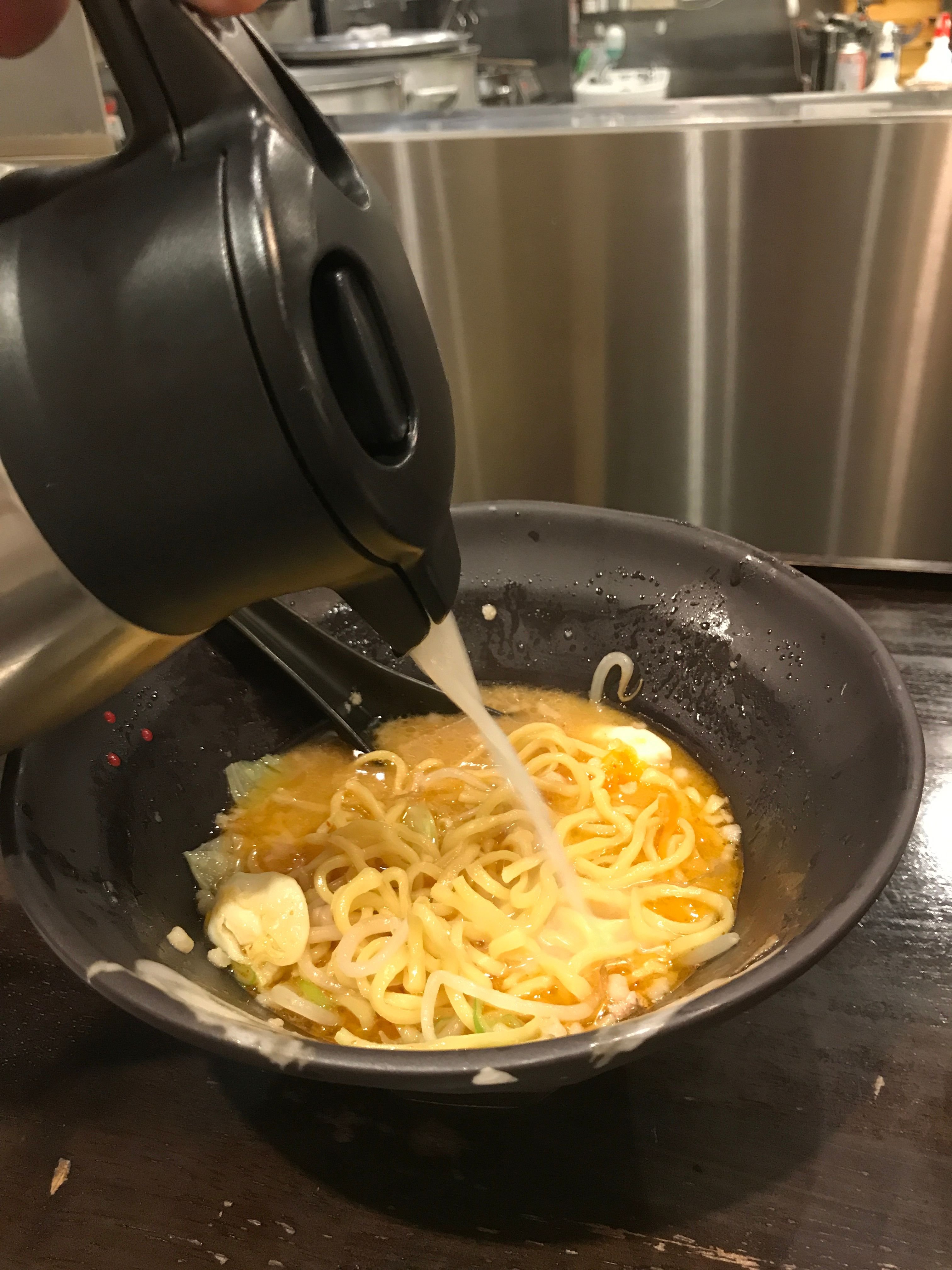 In closing, if you are ever in Tachikawa I'd recommend giving this place a try, especially the tsukemen. Tachikawa-ya is located at:
〒190-0023 Tōkyō-to, Tachikawa-shi, 柴崎町Shibasakichō, 3 Chome−3−3−2
You can also visit their website: https://tachikawaya.com/english/
Stay tuned to my channel as I'm blogging about many places all over Tokyo for the next few weeks.