A couple of weeks ago, my husband sent me this video through messenger. I swear, if anyone takes a peek at the message exchange between the two of us on messenger, all they'll see are videos about food, health, exercise routine. But mainly foodie videos. So I went ahead and made my own version of this energy bar.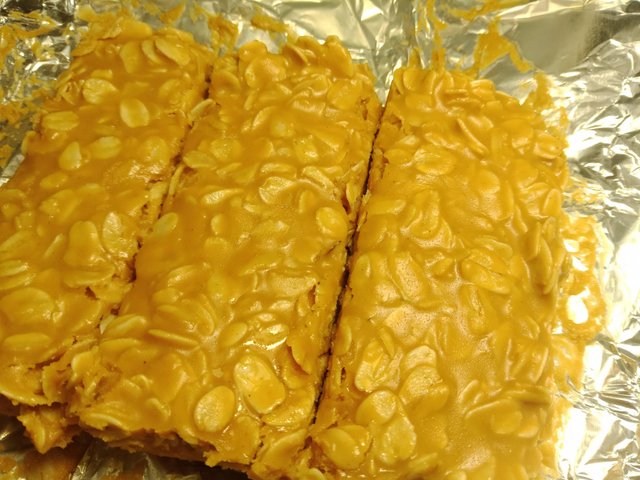 Ingredients I used:
1 cup peanut butter (I couldn't find any natural, no stir peanut butter in the grocery so I just bought our usual normal regular peanut butter.)
1/2 cup honey
2 tablespoons coconut oil
3 cups rolled oats
Directions
Mix the peanut butter, coconut oil and honey thoroughly in a bowl.
Microwave for 1 minute just to make the mixture warm enough to integrate into each other.
While still a bit warm, add the oats.
Mix thoroughly untill all the oats are covered with the peanut butter, honey and coconut oil mix.
Line a pan with aluminum foil.
Transfer the mixture from the bowl to the pan, pressing gently enough to make them come together.
Refrigerate until it hardens.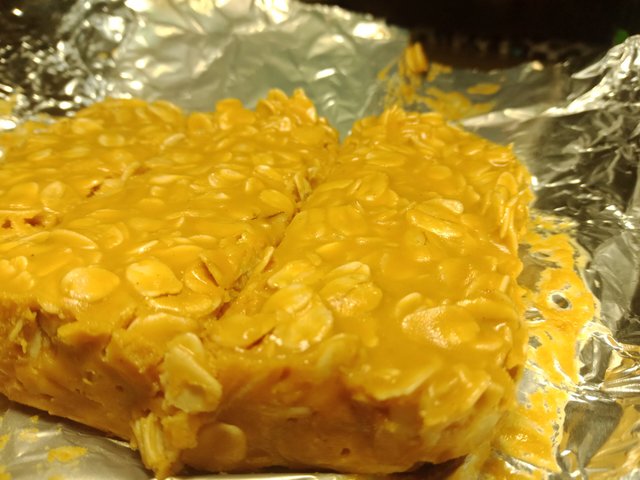 Enjoy!
This was a really quick prep snack that you can whip up anytime you get unexpected guests. We try to make our food tripping as healthy but still enjoyable as possible. This is a good mix of sweetness and healthy goodness. It's also perfect for lactating mothers because of the oats.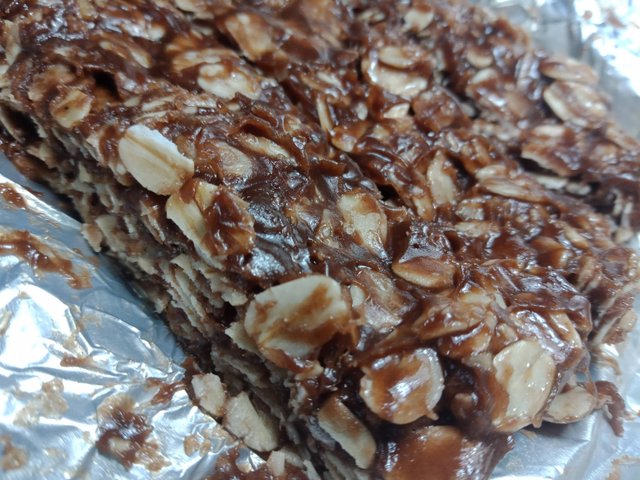 I made one that has shreded tablea in it. I like the pure peanut butter one more. But my husband loves chocolate so of course I had to make one.