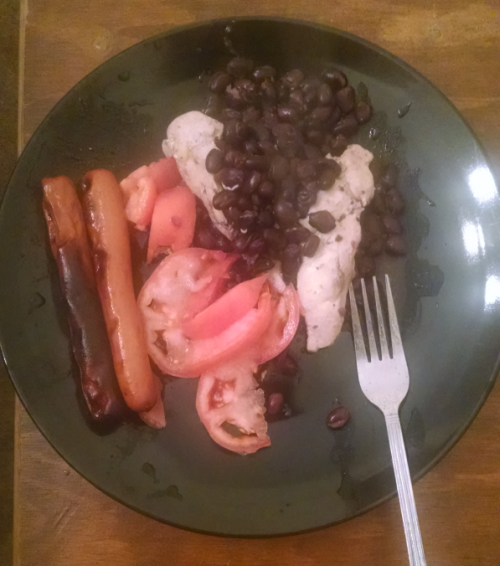 A delicious low carb meal prepared simple and easy. Two chicken breast tenders and two beef hotdogs cooked twenty minutes in air cooker. One can of low sodium black beans drained and rinsed with water. Place chicken tenders in small pot and empty black beans over chicken tenders. Mixed a small amount of apple cider vinegar, hot sauce, cinnamon and water and Pour over the beans. Place a top over the pot and cook on low for fifteen minutes.  
Just slice and cut a half tomato and place everything on a plate. Make sure you have some yellow mustard on hand for the chicken and hotdog.  
This is fourth or fifth time that I prepared this and I can tell you that the flavor of the beans and chicken is delicious.