Hey !
You have no idea for breakfast ? Am I ! :)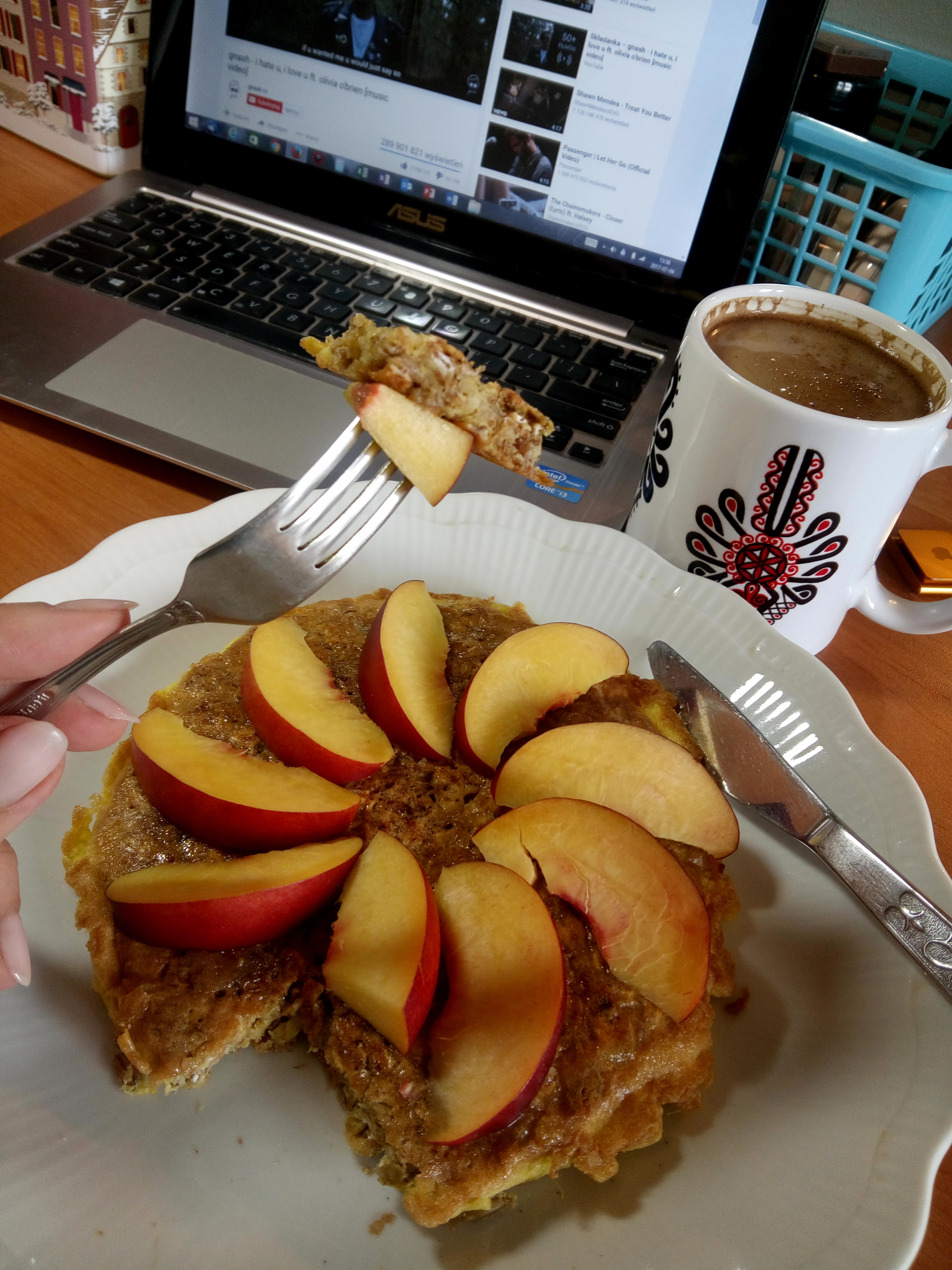 What do you need ?
1 or 1/2 banana (If you want a larger omelette then 1)
2 eggs
2 tablespoons coconut chips
6-8 tablespoons of spelled / oat flakes
A bit of coconut oil for frying
Banana crush in a bowl with a fork
Add eggs
Add oatmeal and coconut flakes
Mix thoroughly
Heat the coconut oil in the pan. Pour out the mass.
Fry on two sides. The first page under cover.
FINISHED ! :)
Additions: Honey, natural yoghurt, chocolate, fruit, everything you like!
Bon Appetit ! :)
See you soon ;*