Pouca Roupa Tinto/Red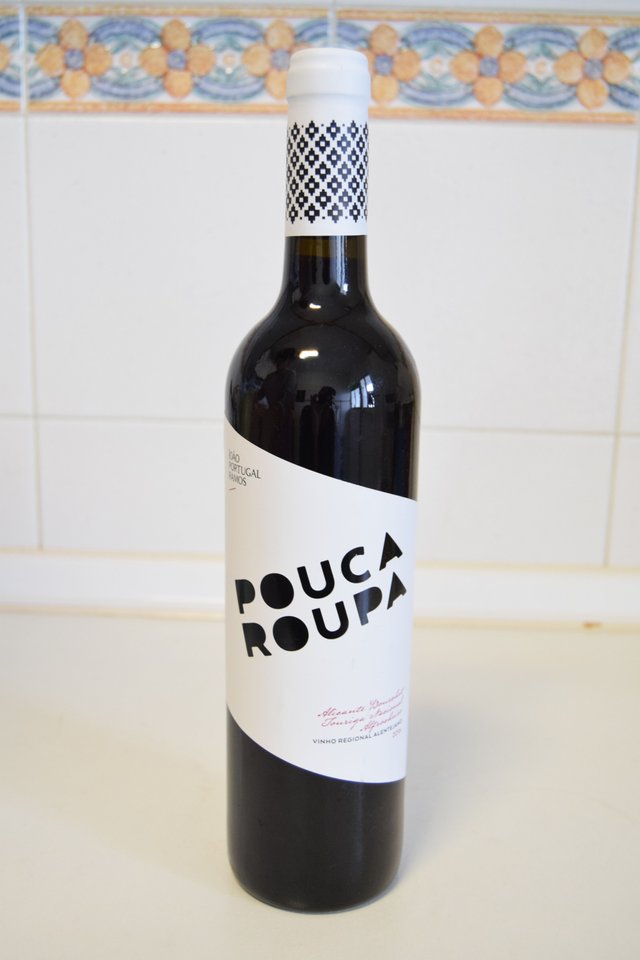 Nome / Name: Pouca Roupa Tinto/Red
Classificação / Classification: Vinho Regional Alentejano
Castas / Varieties: Alicante Bouschet, Touriga Nacional, Alfrocheiro.
Ano / Year: 2016
Produtor / Producer: João Portugal Ramos (Portugal)
Preço / Price: € 3,99
---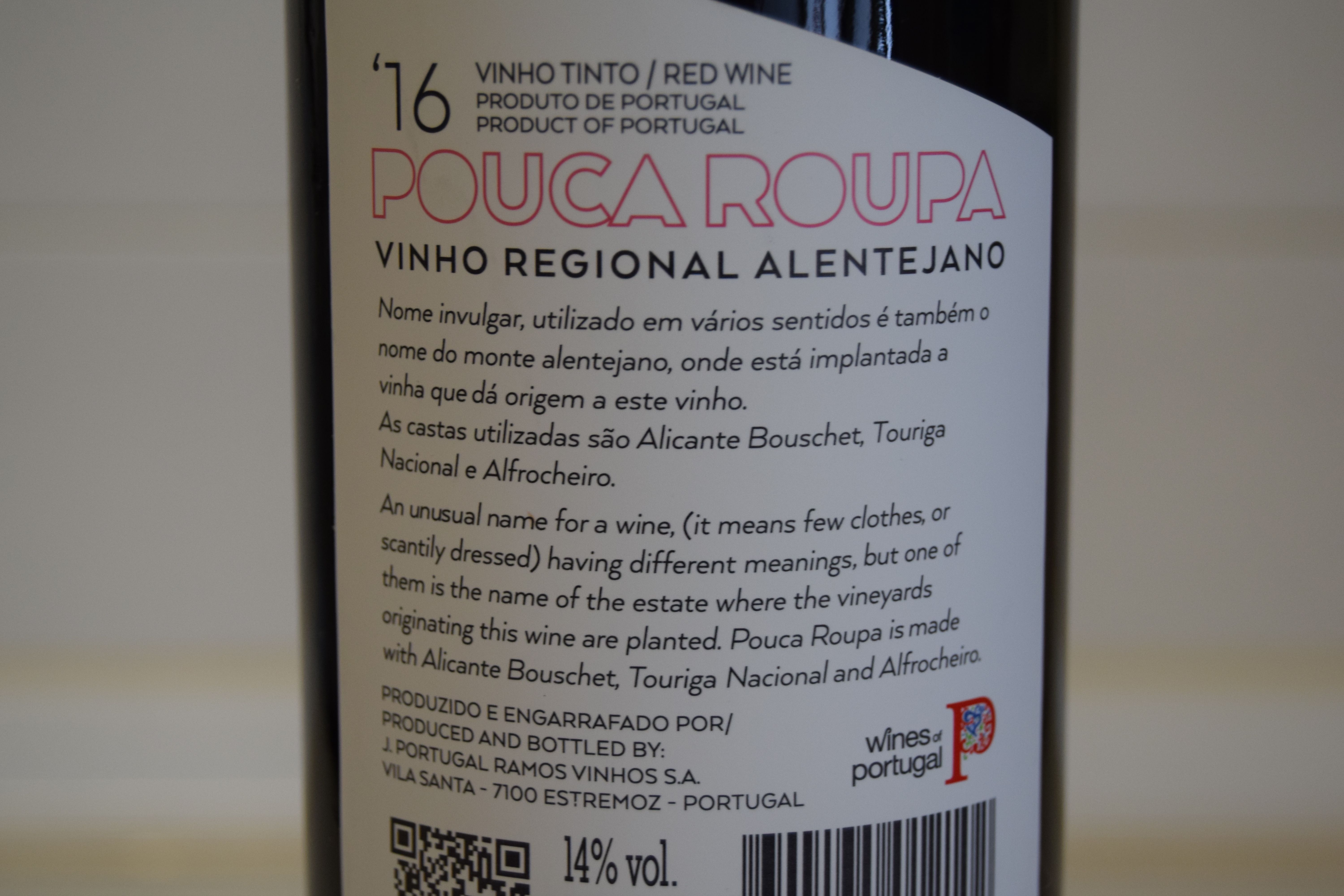 "Nome invulgar, utilizado em vários sentidos é também o nome do monte alentejano, onde está implantada a vinha que dá origem a este vinho.
As castas utilizadas são Alicante Bouschet, Touriga Nacional e Alfrocheiro."
"An unusual name for a wine, (it means few clothes, or scantily dressed) having different meanings, but one of them is the name of the estate where the vineyards originating this wine are planted. Pouca Roupa is made with Alicante Bouschet, Touriga Nacional and Alfrocheiro."
---

A primeira vez que bebi este vinho foi para acompanhar umas tapas (presunto, queijo, etc.) com um grupo de amigos. Prontamente se destacou de entre outros mais conhecidos e mais caros. Desta vez, acompanhou uma óptima Feijoada à Portuguesa. Podes ver a receita no post da @liliana.duarte: SundayCook #45 - Feijoada à Portuguesa
The first time I tried this wine was with a group of friends around a table with several snacks, such as cheese and ham. There were some well know and more expensive wines but this one surprised us all. This time I drank it with a very good Portuguese Feijoada. You can check the recipe in the post:
SundayCook #45 - Portuguese Feijoada by @liliana.duarte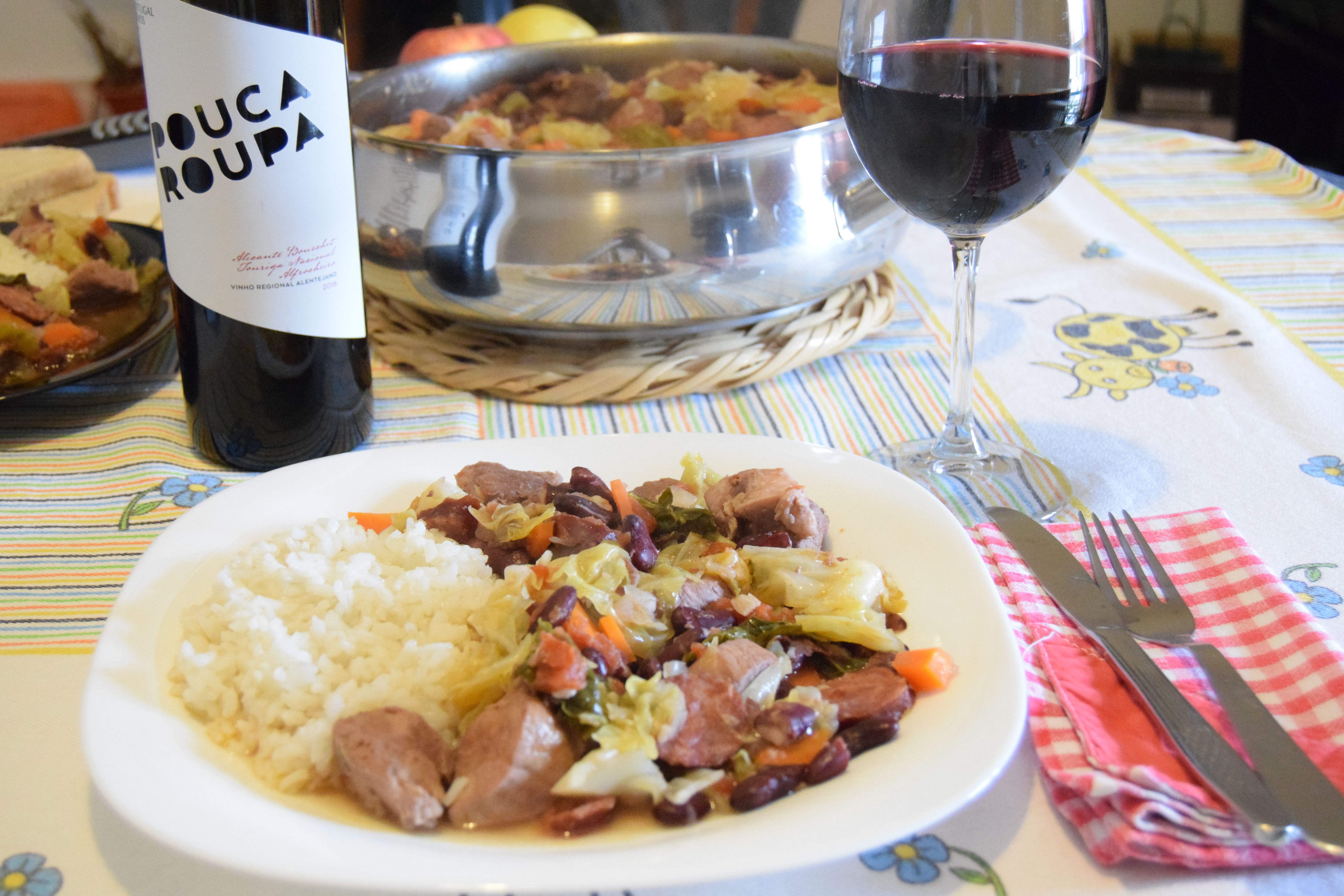 Preço bastante em conta, atendendo à qualidade. Experimentem.
Very good price, considering the quality. Try it.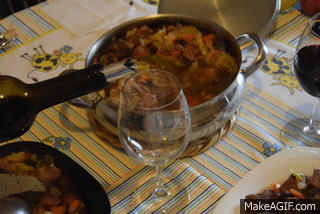 ---
RMach