NUGGET KNOW
Material:
7 pieces of white tofu
3 Garlic cloves
1 stalk Leaf Onion
1 teaspoon Pepper (Pepper)
1 teaspoon Salt
1 teaspoon of powdered broth
1 teaspoon sugar
1 tablespoon English ketchup
to taste Panir Flour
7 tablespoons Wheat Flour
2 grams of Chicken Egg
to taste Cooking Oil
1 Onion Bombay
Step
Chop the garlic and onions, then stir-fry with very little oil, just to put out a fragrant scent, lift it, chill.
Blend the tofu together with finely sliced ​​leek, saute onion bananas with garlic together with other spices.
add the egg whisk into the dough.
puree do not get too soft to have texture.
roll with plastic wrap like sausage.
steamed for approximately 15 minutes, until somewhat stiff.
after the cold cut into the dough.
dip the pieces into tp. flour and egg whisk
roll over the panir flour, do until the dough runs out.
fry in hot oil with medium heat.
serve: D
---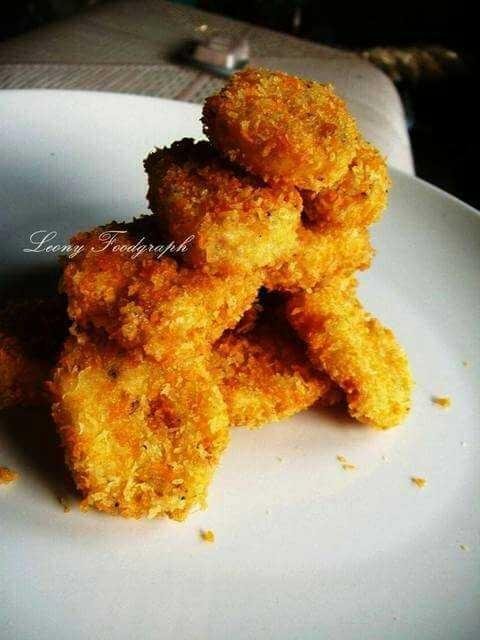 ---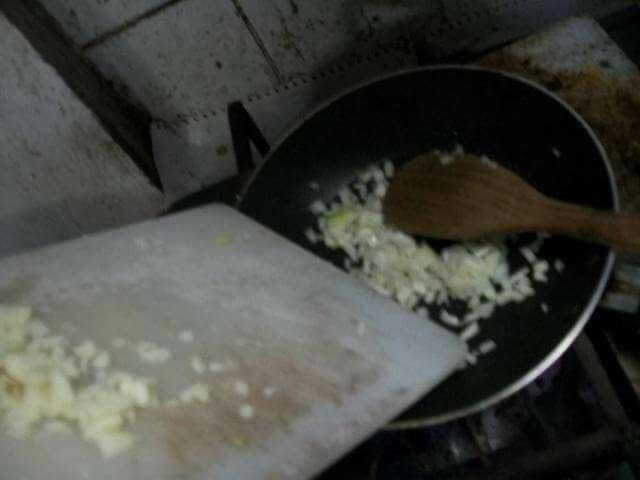 ---
Follow me @RISKIANI