Ahoy ye scurvy scallywags. Reverend Rum, literal pirate and seasoned food critic, here with a snack review for you today.
I was raiding in the sargassum seas earlier today when I came across a stranded merchant ship. I boarded the vessel and to my pleasant surprise, the merchant welcomed me aboard. He said he had a great bargain for me! If I spared his life, he'd gladly give up his treasures.
Now, to be honest with ye, I've been feeling quite sluggish lately. Haven't had a meal since I ate me parrot earlier this week. I accepted the merchant's plea.
The bilge rat handed me a perplexing bag of "Pirate's Booty: Crunchy Treasures".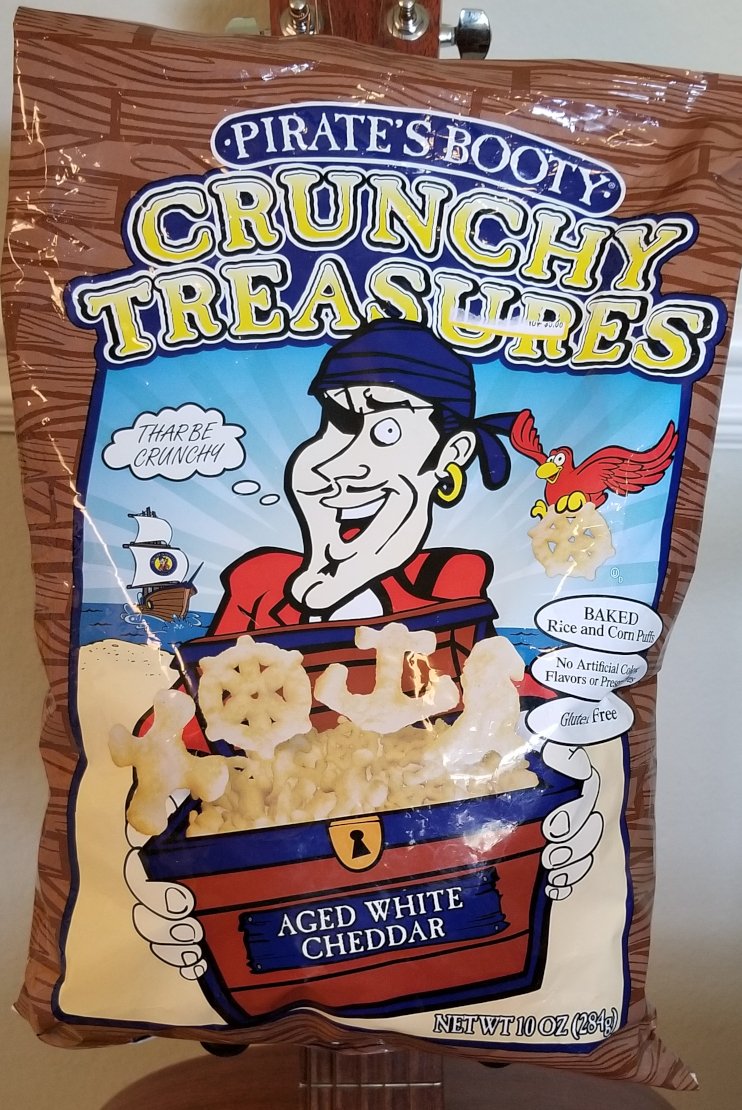 Now hear me, me hearties, I have never been so insulted in all me years buccaneering!
Just listen to this:
"Ahoy, mateys! After sailing far and wide, we're sure there's no tastier reward on sea or land than our Pirate's Booty ® Crunchy Treasures."
I wouldn't be so sure about that, I've had tastier. Even me parrot was tasted better (RIP Hercules).
"Baked with simple, delicious ingredients, our Aged White Cheddar Crunchy Treasures come in four shapes picked by the Pirate himself: Crunchy the Parrot, Anchors, "X" Marks the Spots and Steering Wheels."
They weren't picked by THIS pirate, so they're not good enough. And leave Hercules out of this, fake Pirate! Just look at this sorry excuse for shapes!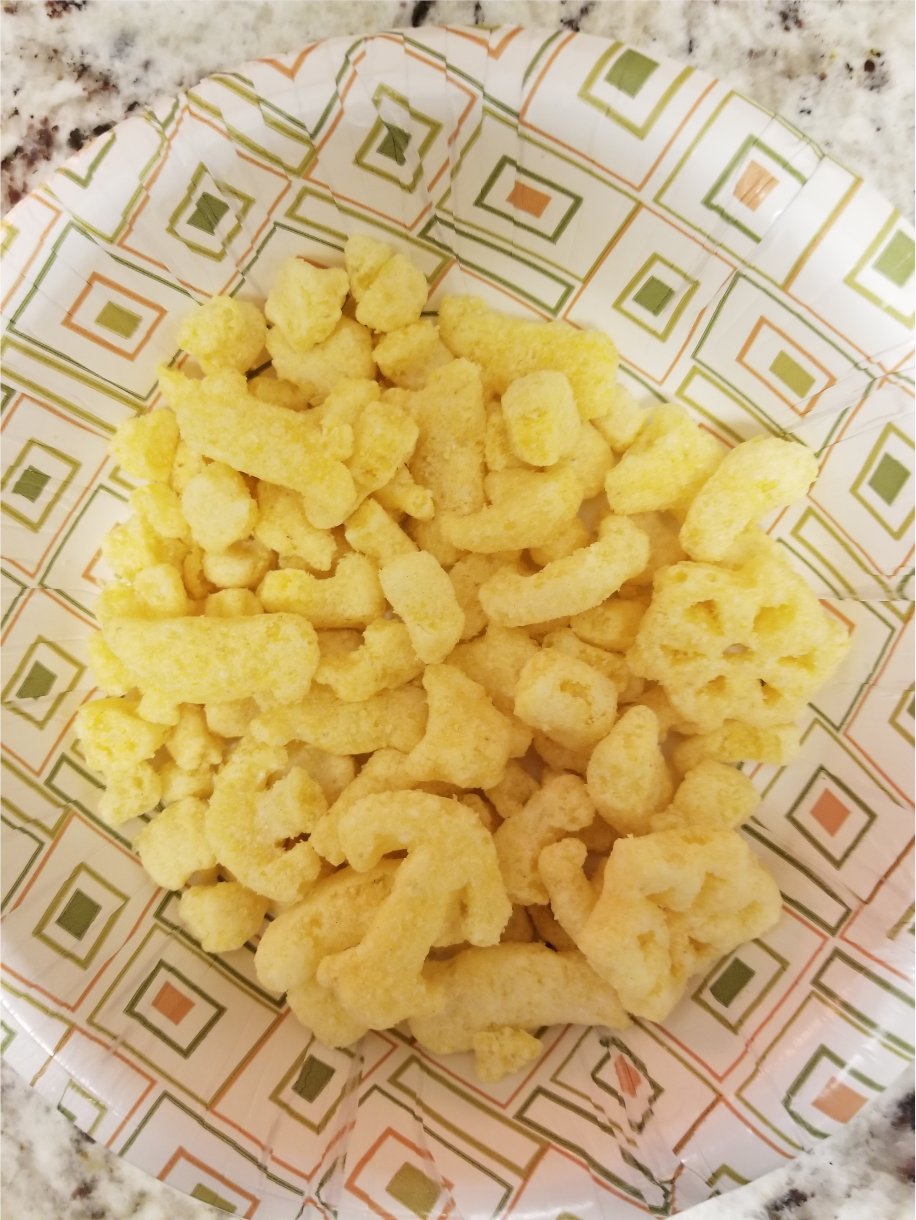 "At Pirate Brands, we've always believed that snacks should be fun and delicious, too. This is a belief we've been sharing with families since 1987. So bring our Crunchy Treasures home to your crew, and discover just how amazing snack time can be."
Fun snacks? If I brought your snack back to me crew, they'd force me to walk the plank!
Other notes:
200mg of sodium...me blood pressure be high enough already, this won't be doing me any favors.

There's 0% vitamin C? How can a (real) pirate be expected to fight scurvy with these!
Ye should be ashamed, Pirate's Booty. Shame on ye.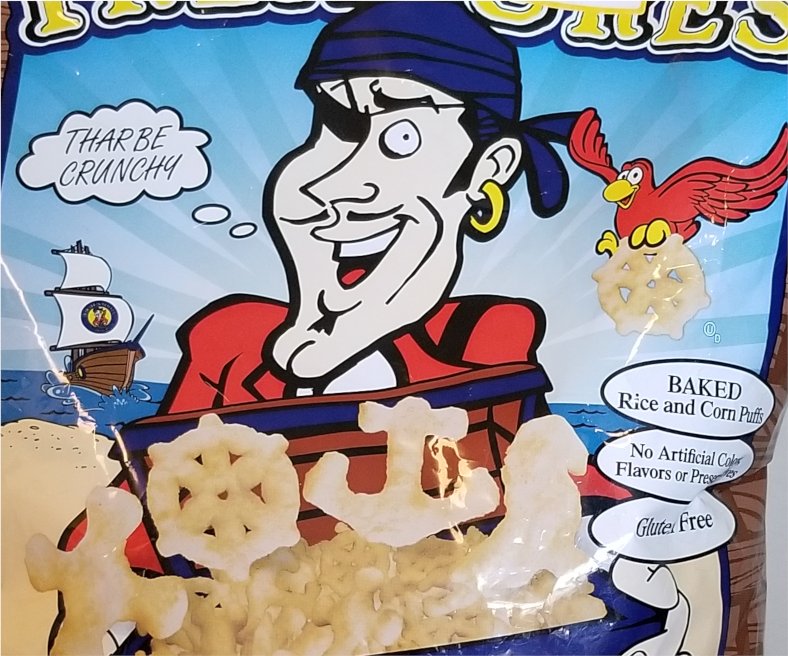 Well that's all from me, scallywags. Have ye ever run across this pathetic snack? Did ye like it? Leave a comment and we can discuss our mutual hatred for Pirate's Booty. Yarrr!
And now I'm off to drink me favorite drink!