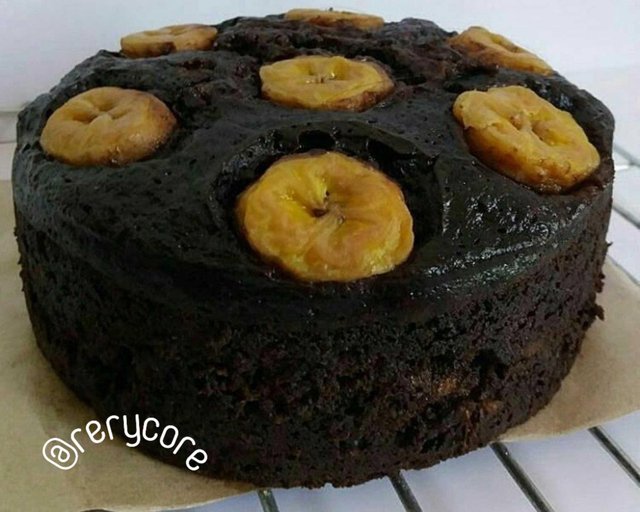 Banana brownies

Ingredients
300 grams of puree banana with a fork
100 gr triangular flour
150 gr dcc
20 grams of powdered chocolate
125 gr sugar
2 beaten eggs
3 tablespoons butter
1/2 tsp double acting baking soda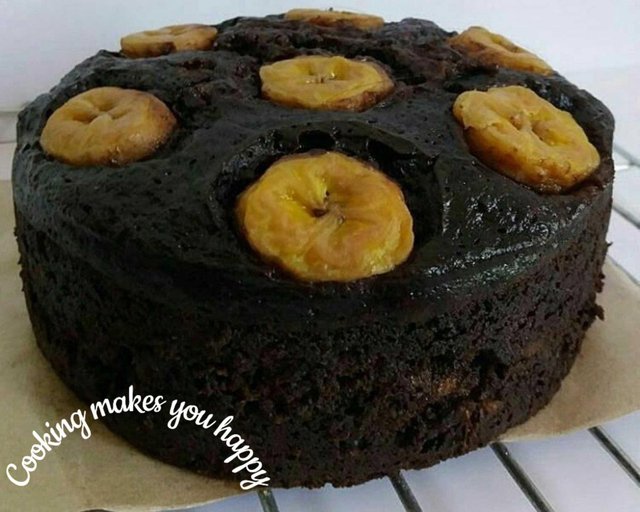 How to make
Prepare 18 size baking pan with margarine paste with baking paper. heat steam.

Mix flour, baking powder, powdered chocolate and then sift set aside.

Melt dcc add margarine stir until it melts completely, add the sugar to stir again until it dissolves and add the stirring bananas, enter the last stir egg mixture

Put the flour mixture stir slowly until evenly pour in a steamed baking dish 45-50 minutes test stick lift if there is nothing sticky.

Good luck....

* Thanks for visiting my blog, if a steemian friend would like to see another recipe I want to share, follow me and comment below. Because your comment is very valuable for me to be eager in making the next post. *