Free the Food #23 ✔ | One Man's Trash Another Man's Treasure! [2018-01-20]
Activism to End The Systematic Food Waste...
..:: * ::..
by @reko
..:: :: :: * :: :: ::..

Steem Power: 12,622.764 | Reputation: 65.137 | Followers: 3023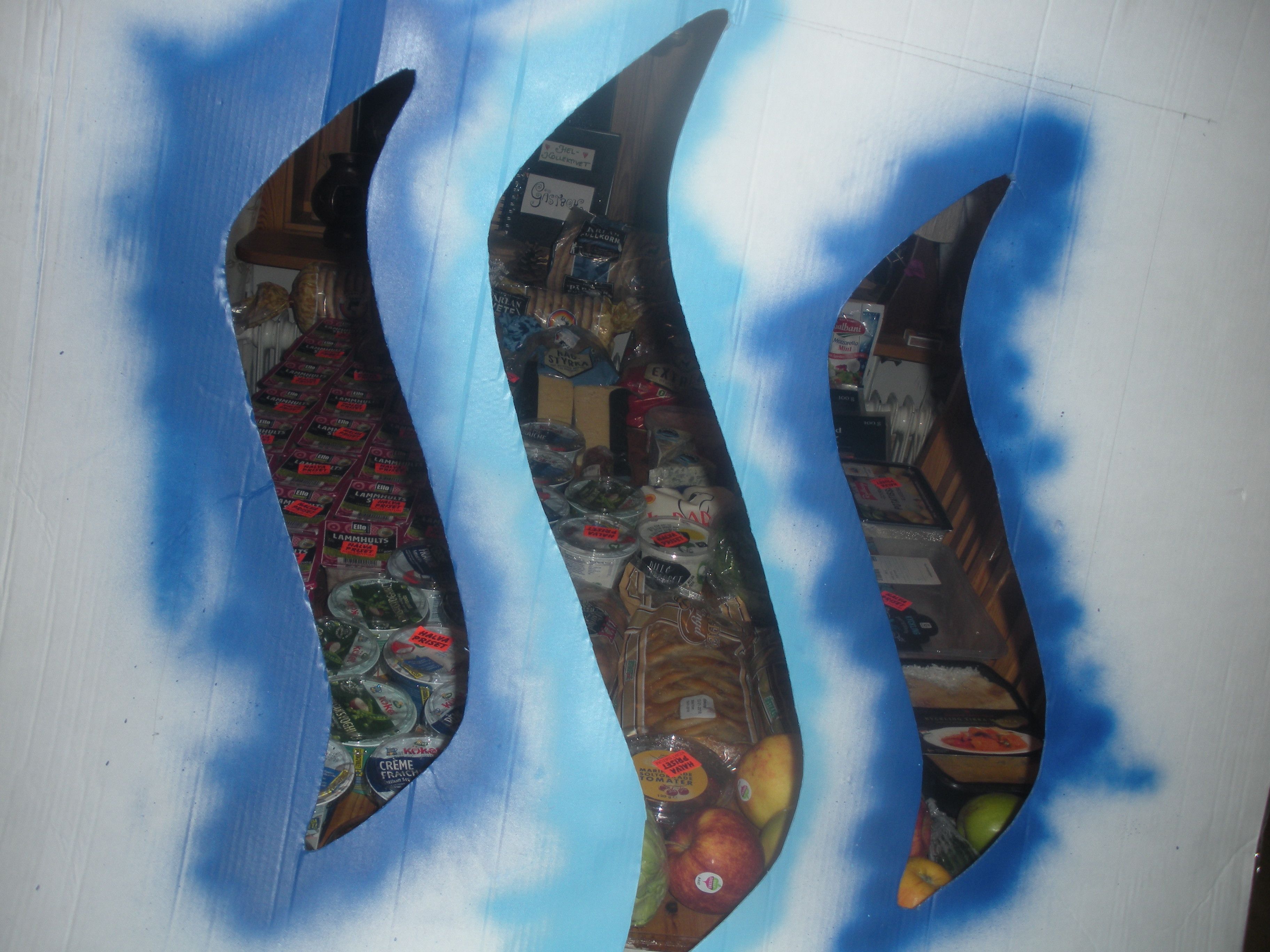 Dumpster diving
The practice of foraging in garbage that has been put out on the street in dumpsters, garbage cans, etc., for discarded items that may still be valuable, useful, or fixable.

Latest Treasures: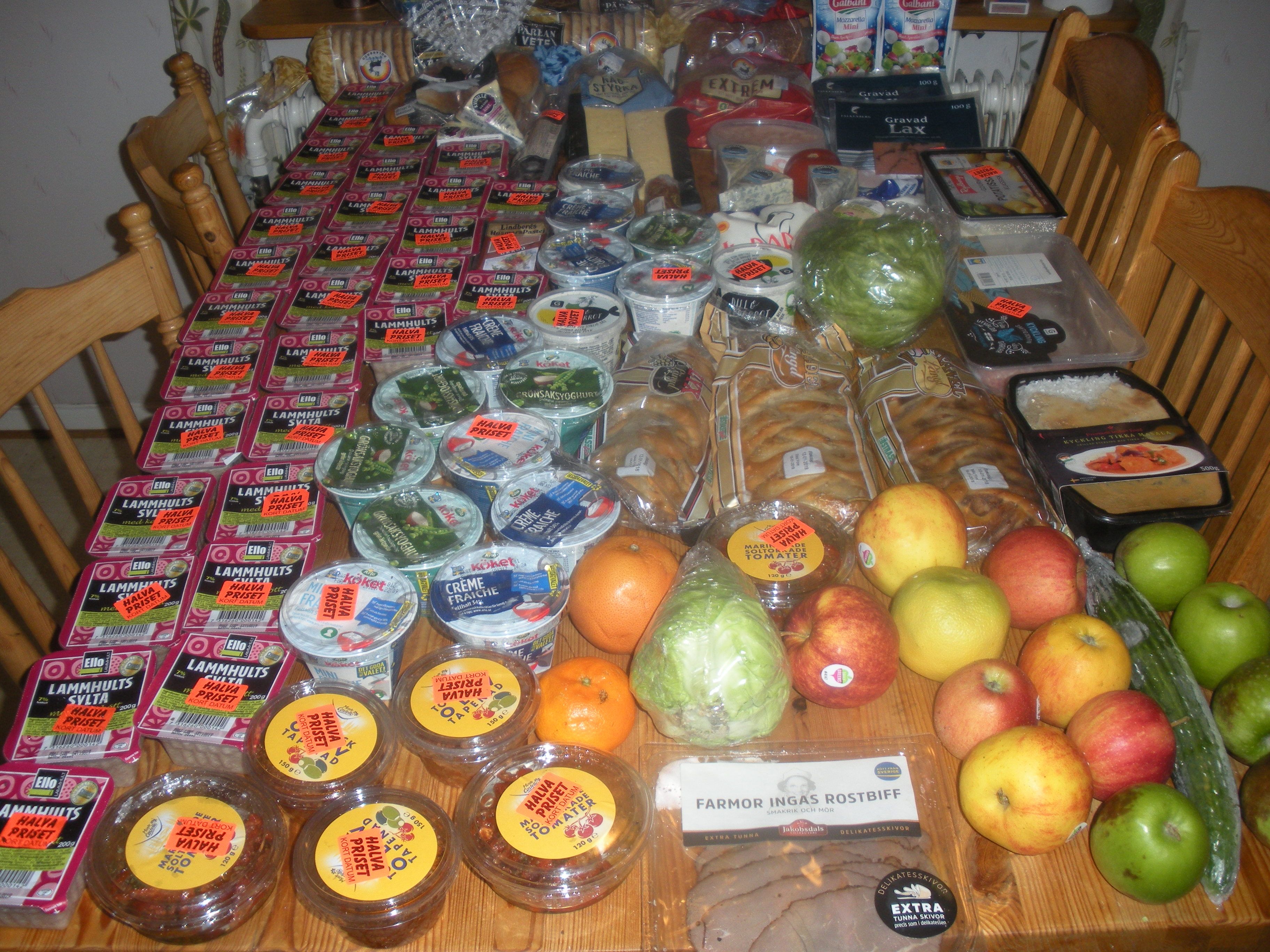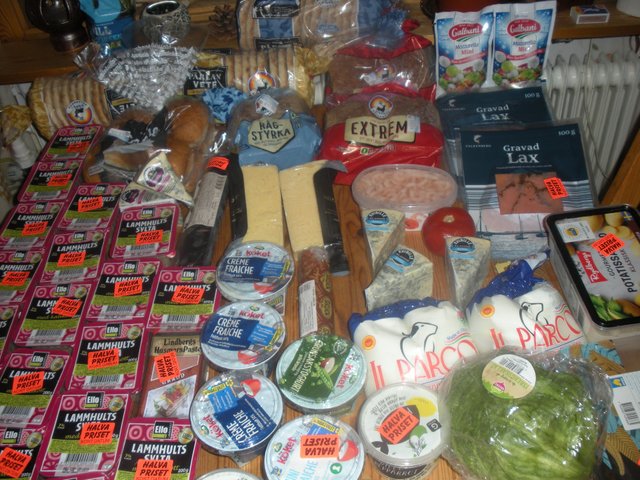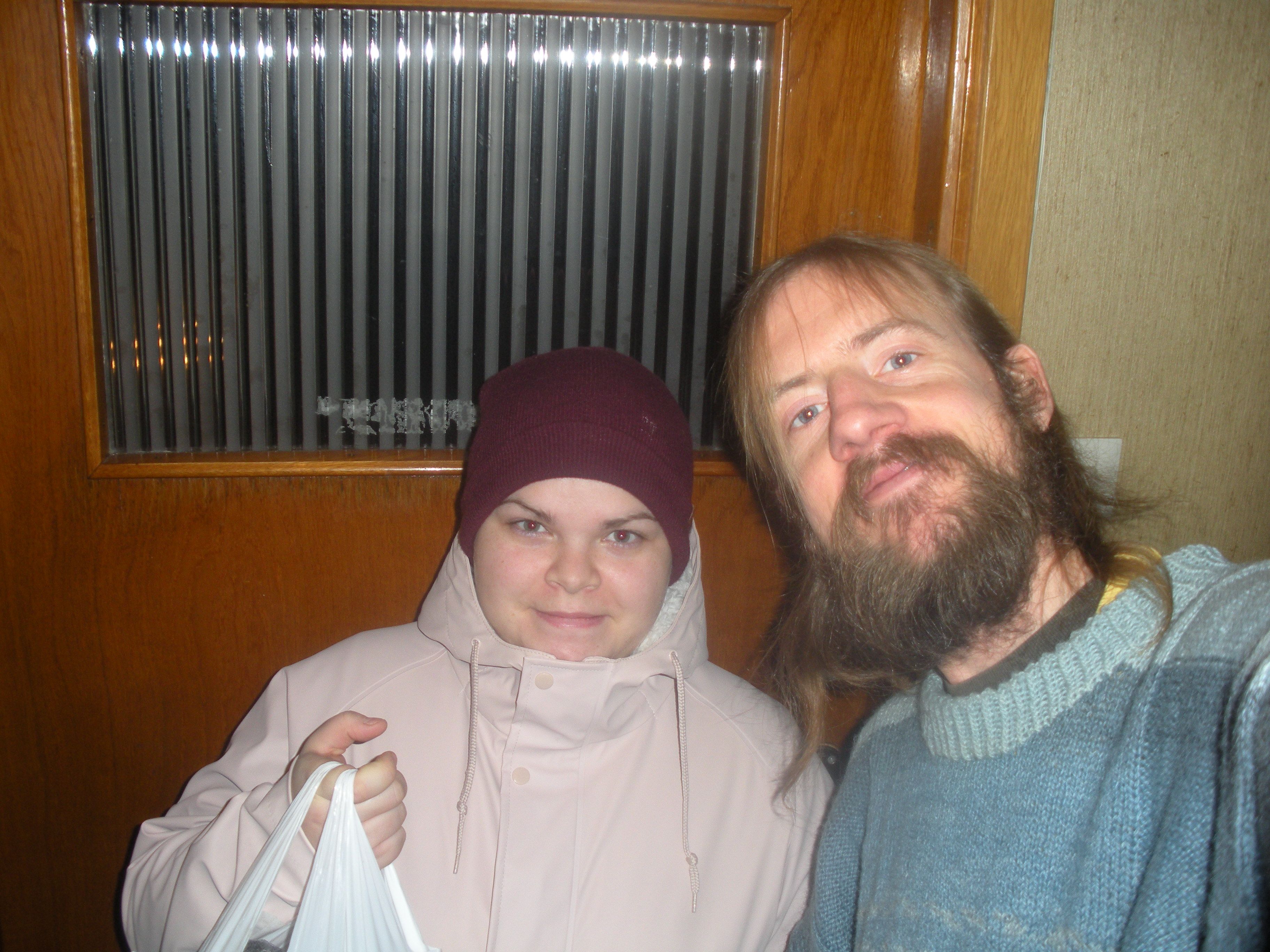 Emelie came by to get help me take care of some of the treasures...

Current Free Food in Stock:
Head cheese
Chicken
Creme Fraiche
Salad
Sun dried tomatoes
Milk
Yoghurt
Coleslaw
Cheese
Wheat
Candy
Crispbread
Chestnut cream
Sweet buns
Apples
Crisps
Mozzarella
Cookies
Flour
Minced meat
Yeast
Tzatziki
Tacos
Vegan products
Roast beef
Salmon
Onions
Potatoes
Sun dried tomato sauce
Mango/peach sauce
Candle lights
Herbs
Mustard
Herring
Ham
Meatballs
Sausages
Herbs
Lemons
Greens
Bread




Past Treasures: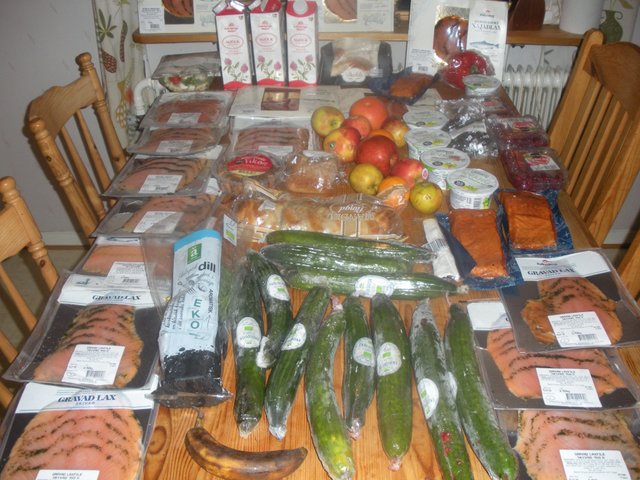 Salmon and cucumber is gonna be on the menu here for a while...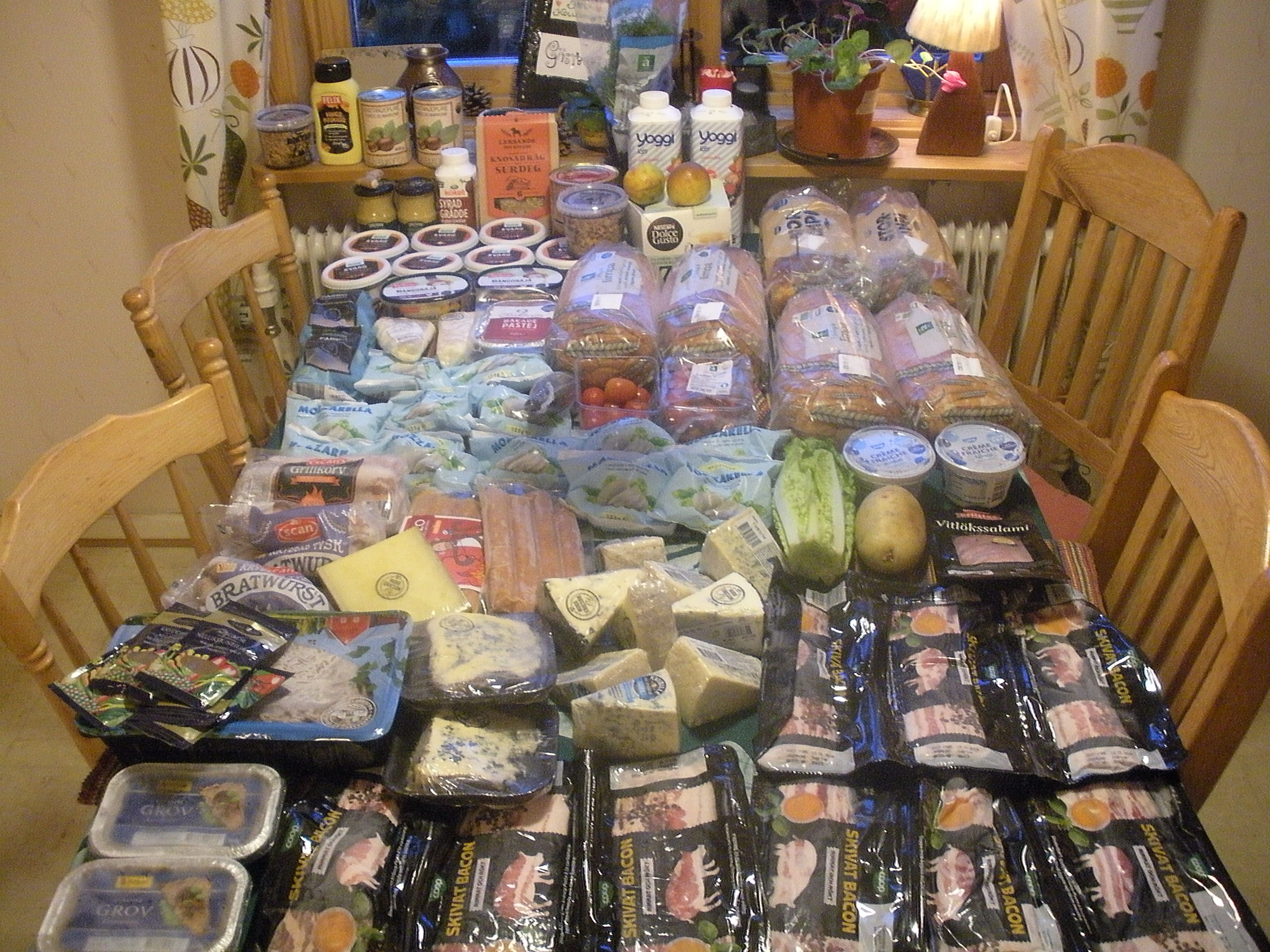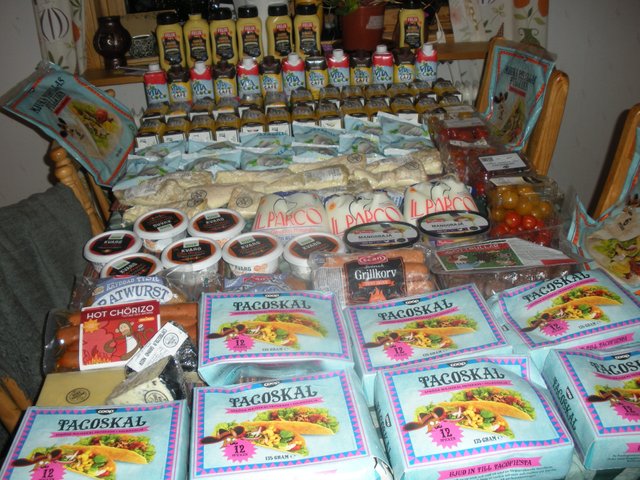 Found some sweet coconut water with peach and mango and also one with coconut water and espresso...nomnom! :)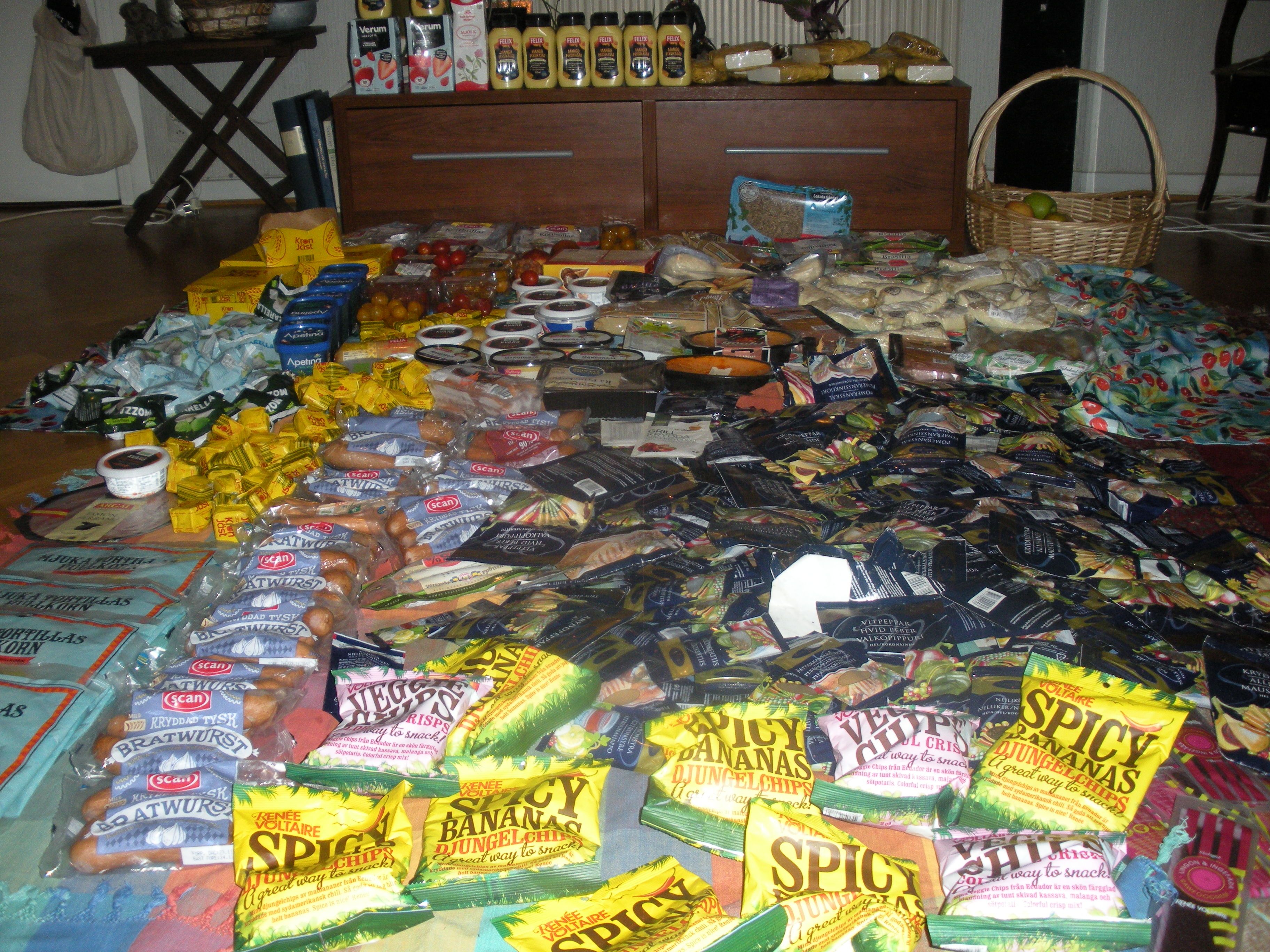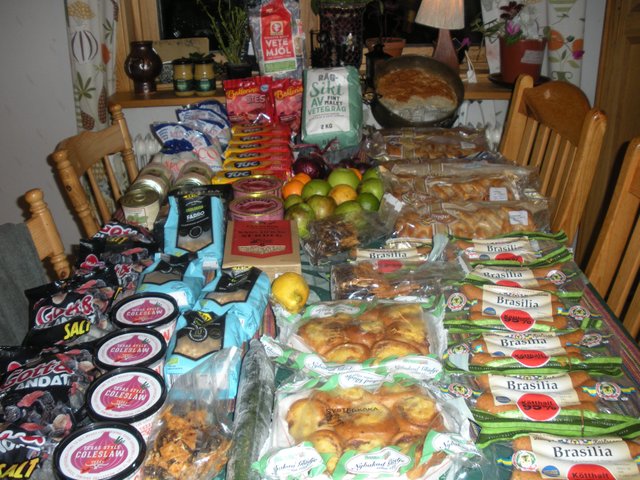 Massive amounts of food in stock, this is just a part of it all...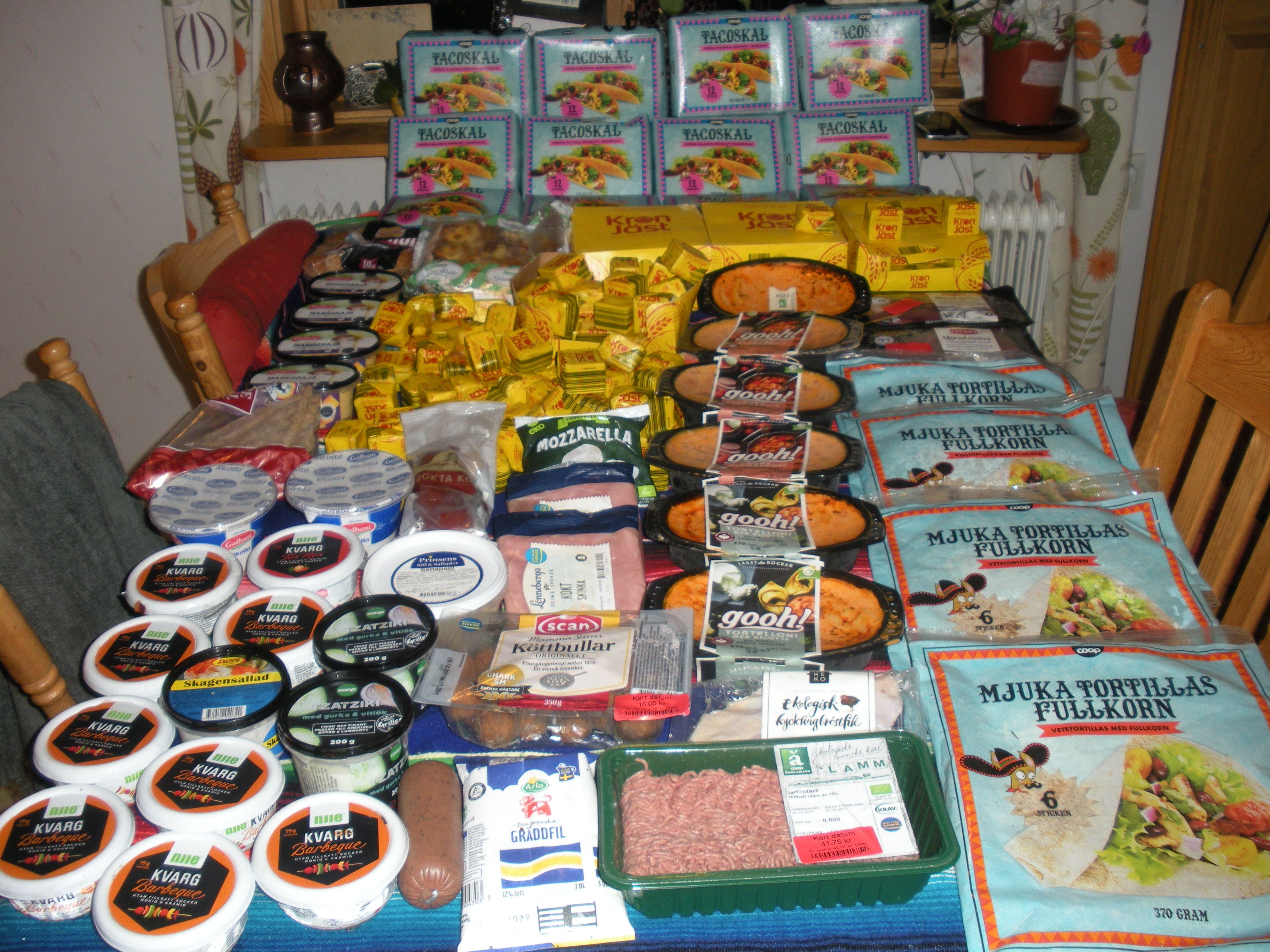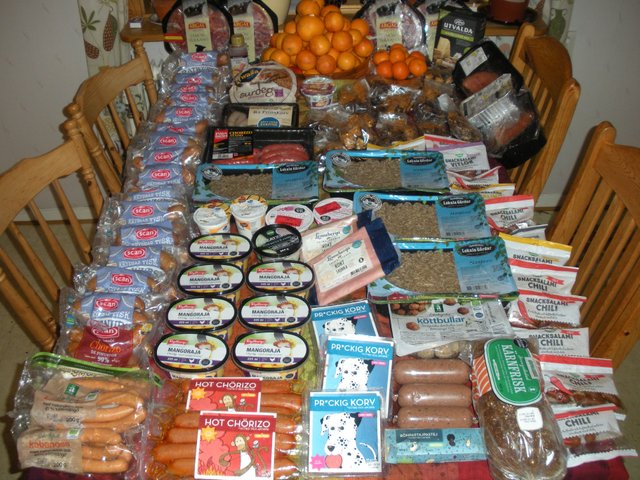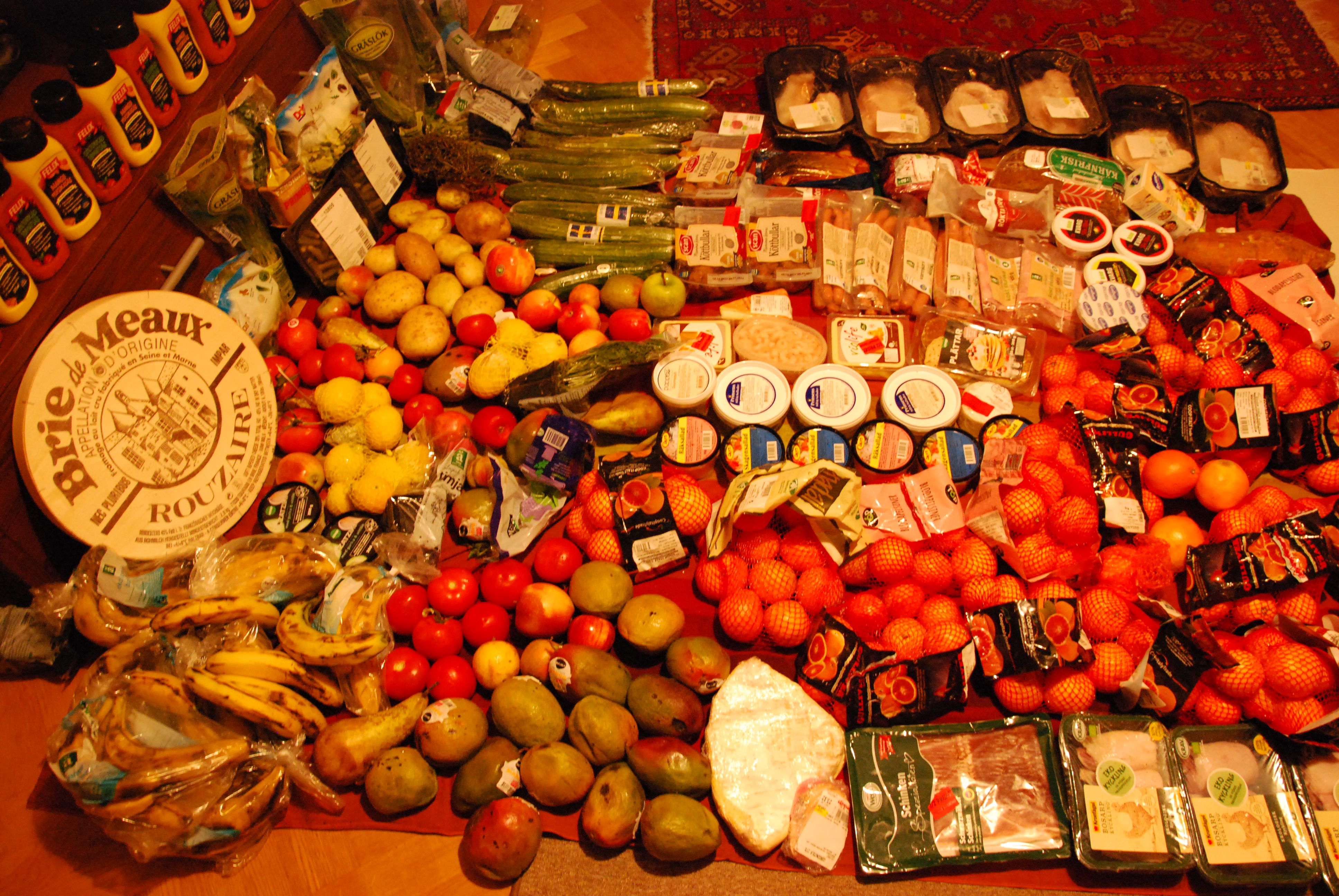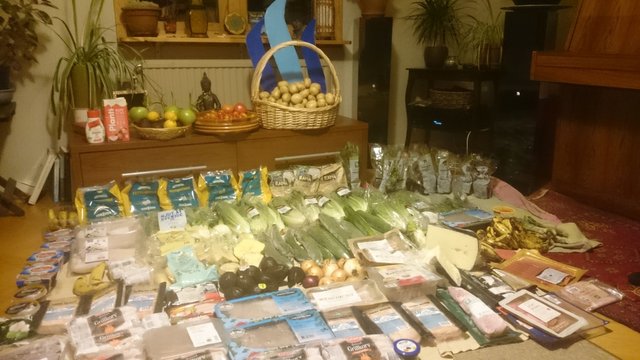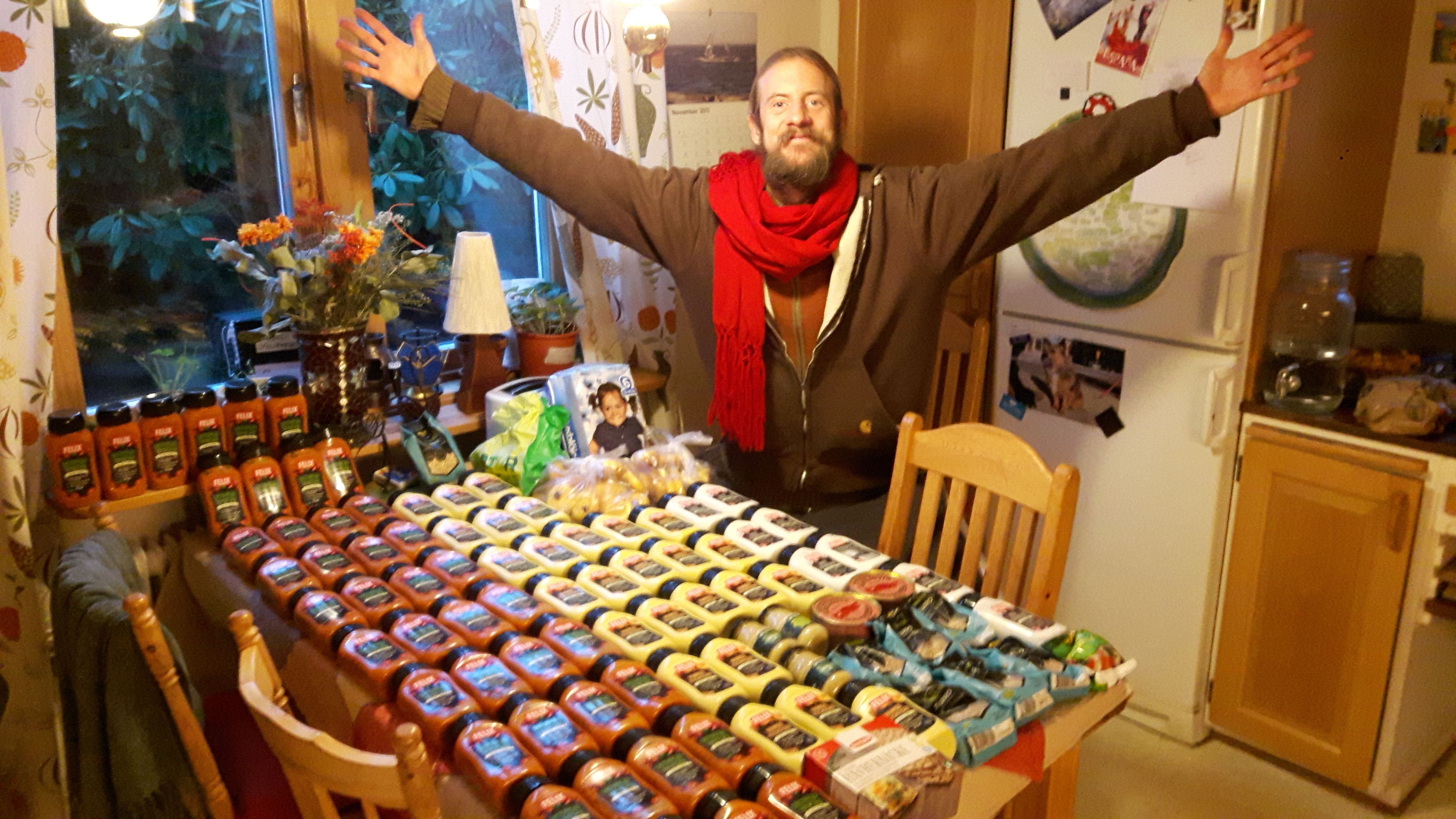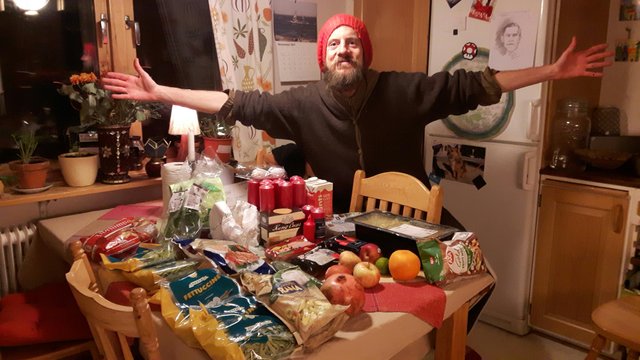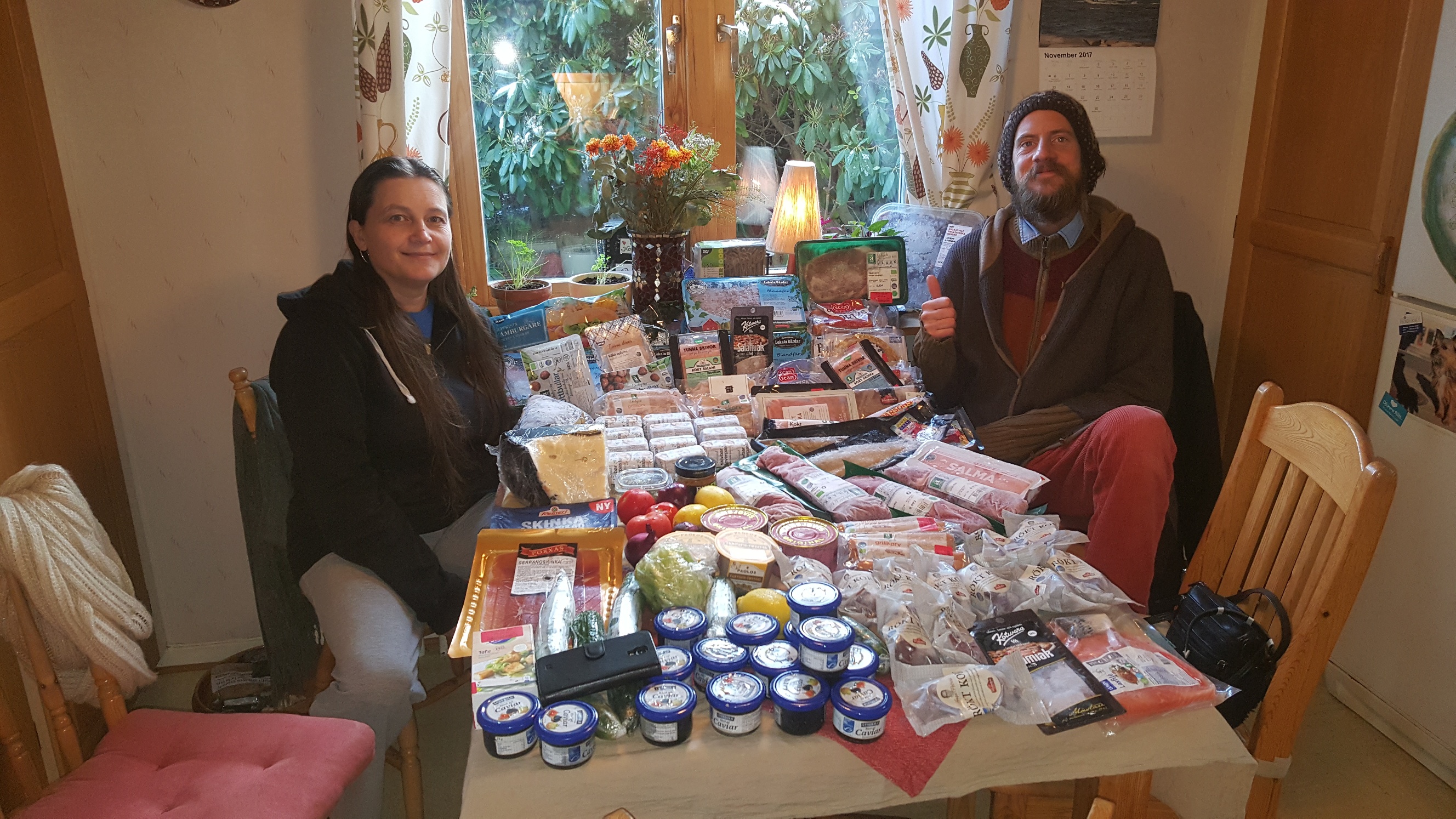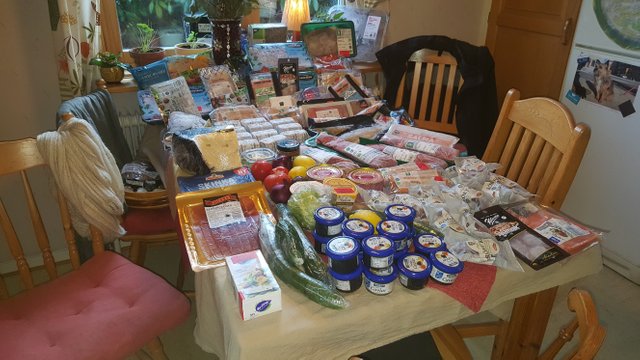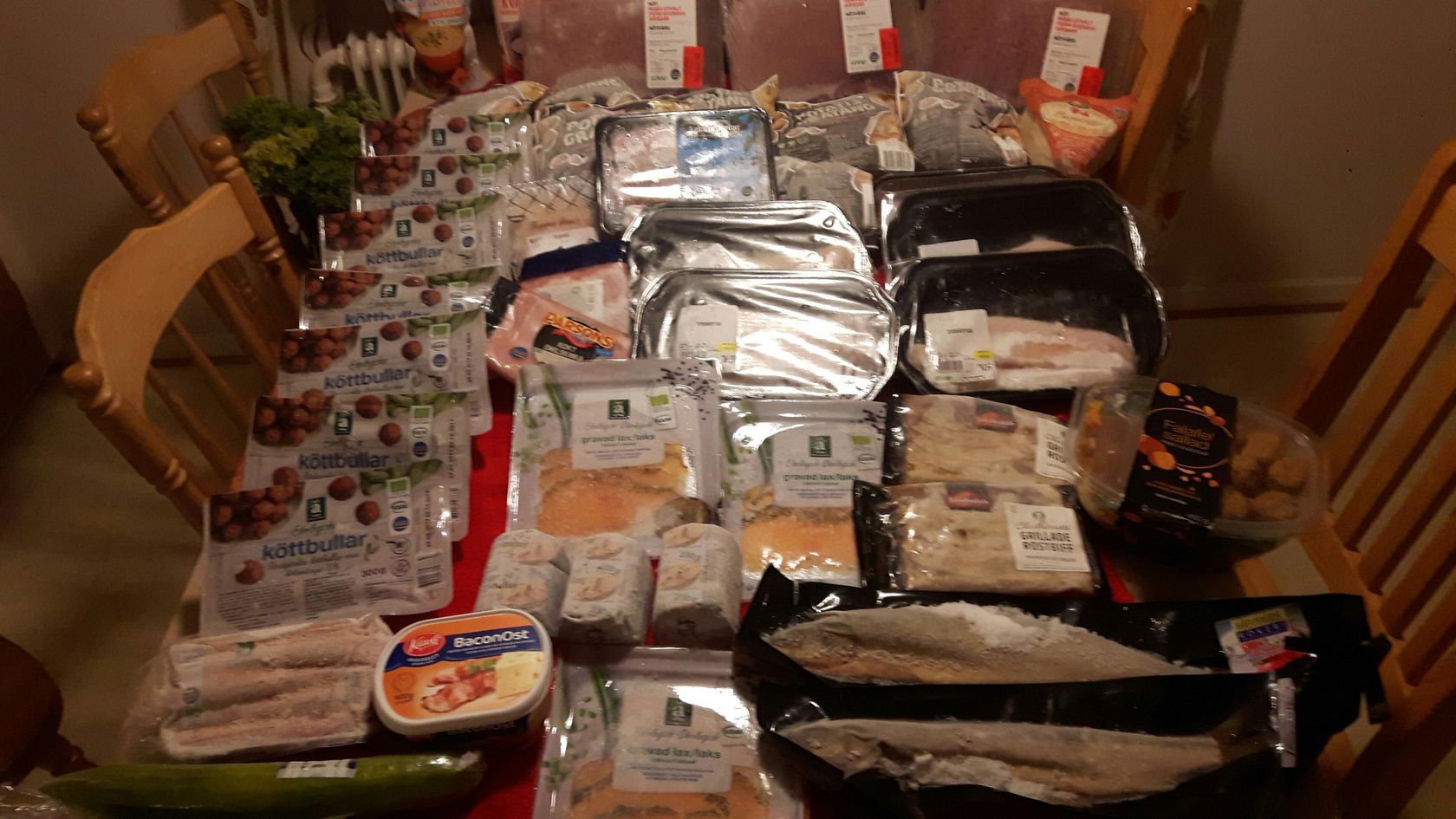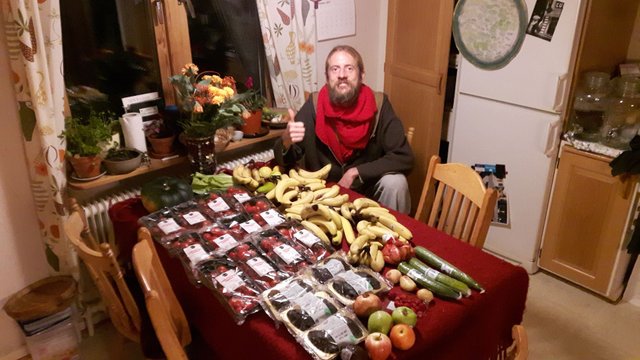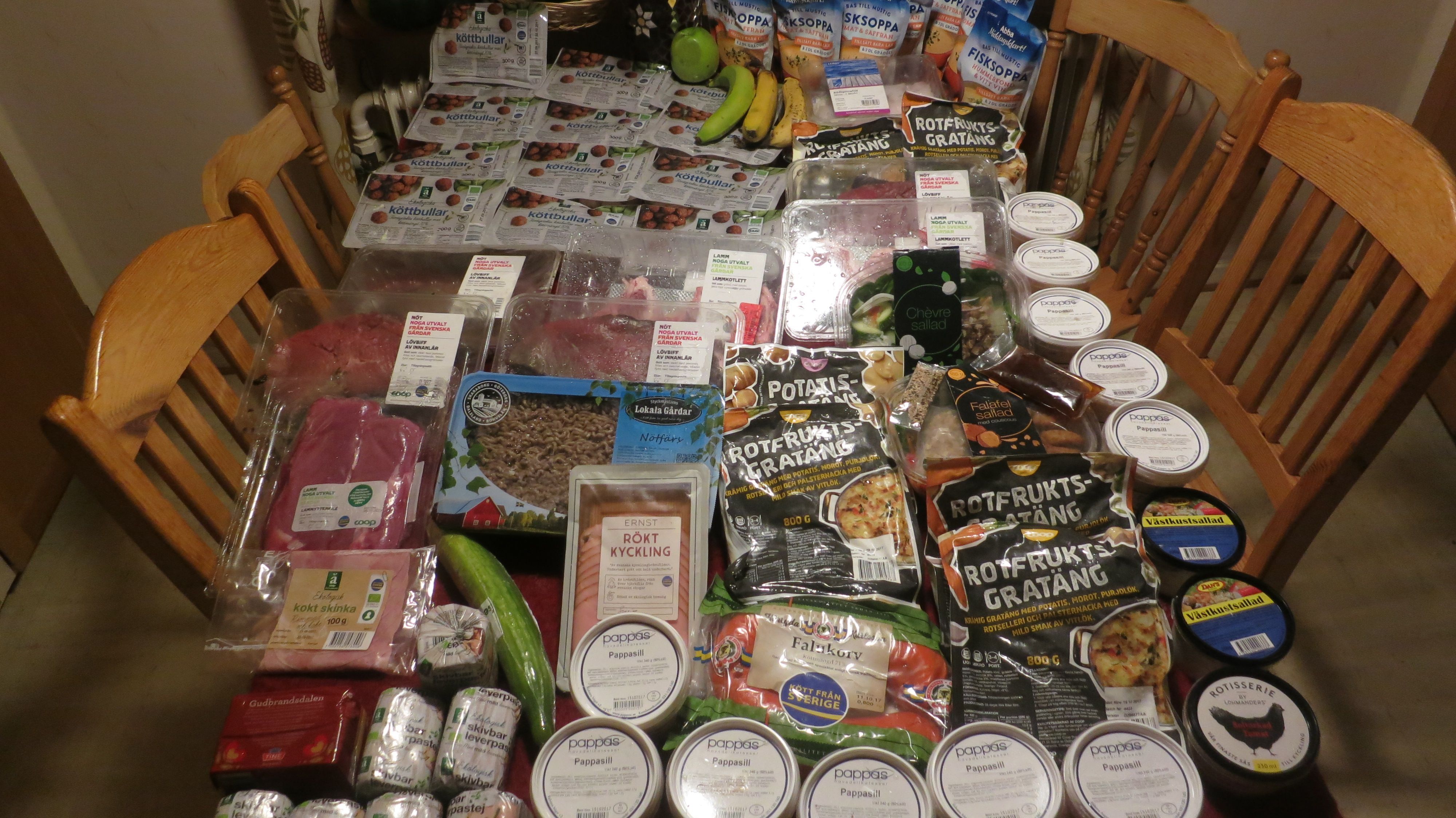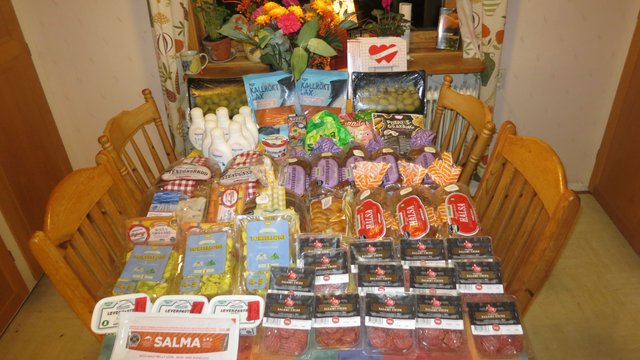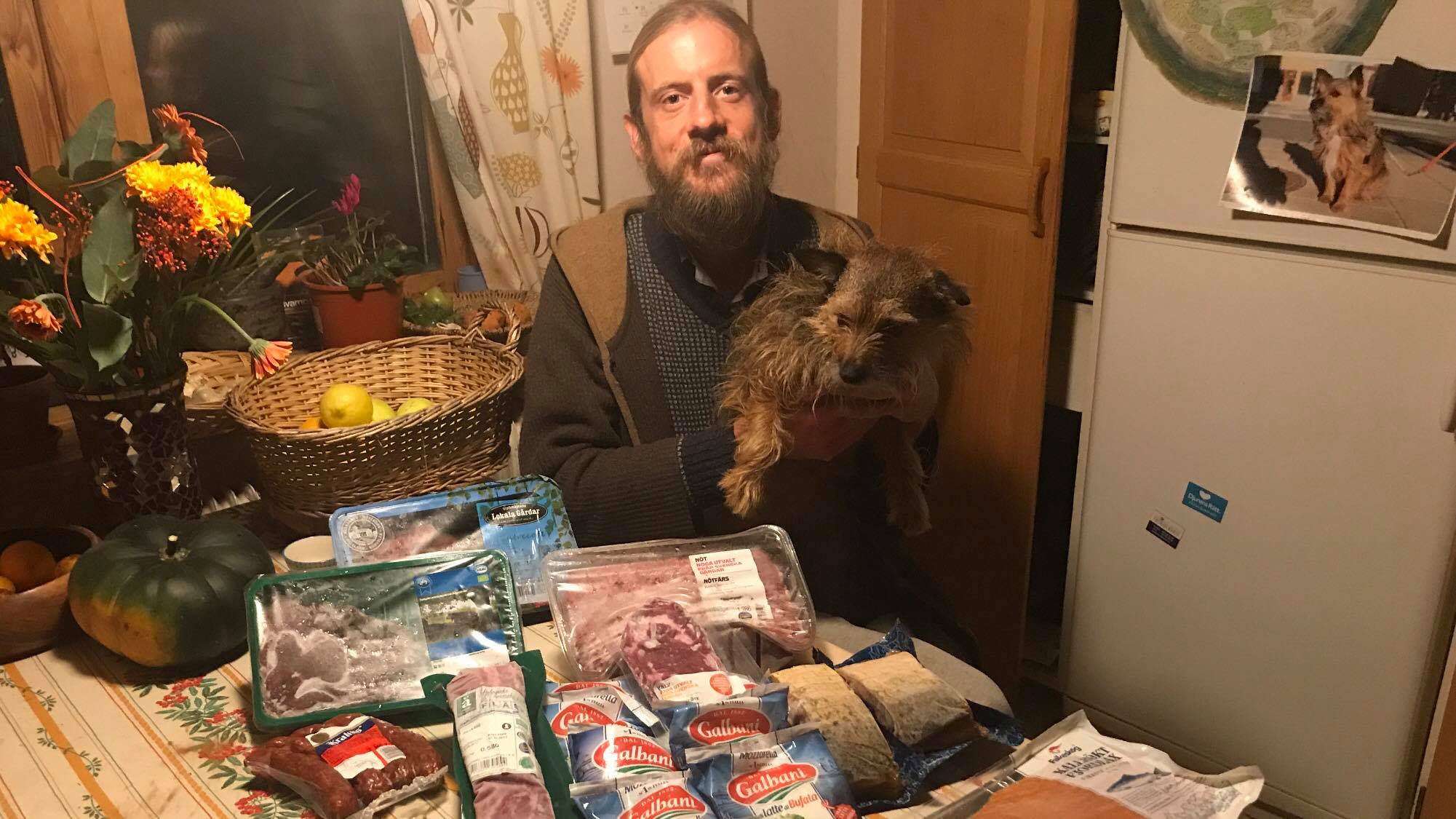 Introducing Trashwiki, the collaborative world wide guide of creating value from trash! Here you will find plenty of trash-related articles: you can search by specific countries and cities to find the best places in your area!


Dumpster Diving - Behind the Scenes.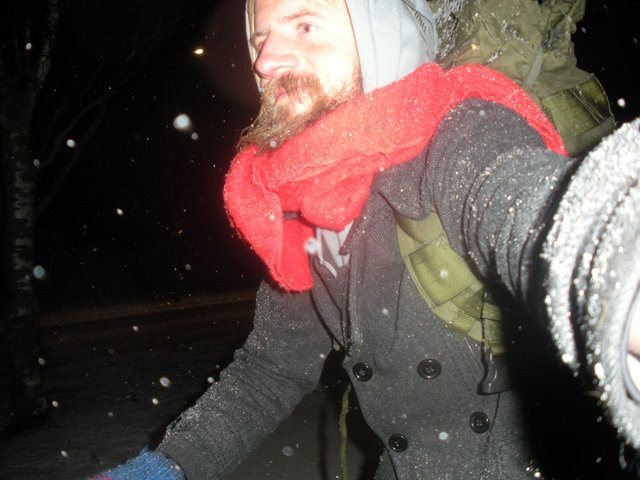 Was a cold and snowy night here in Gothenburg...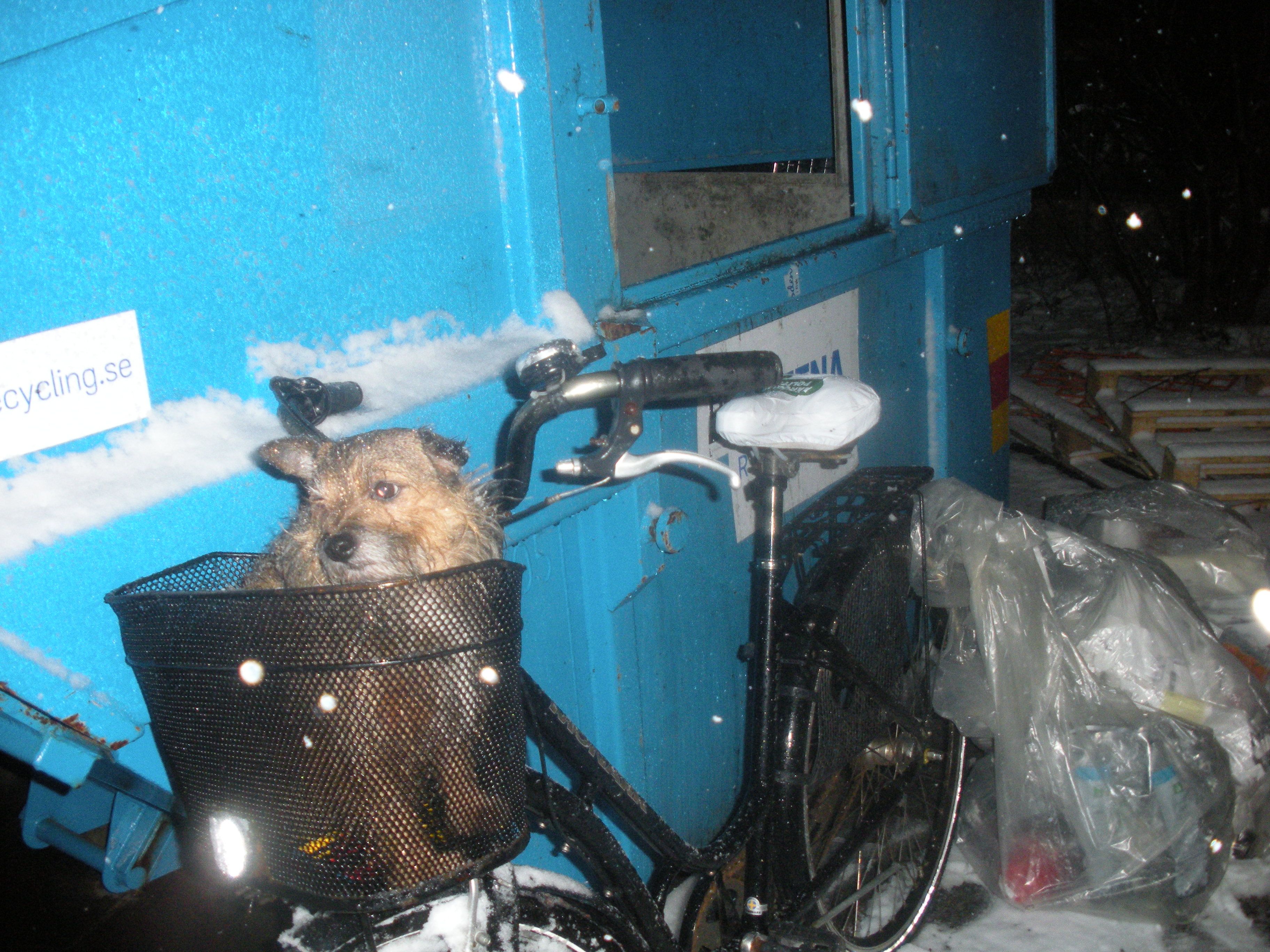 Lizzy is my loyal partner when diving, always ready to go! :)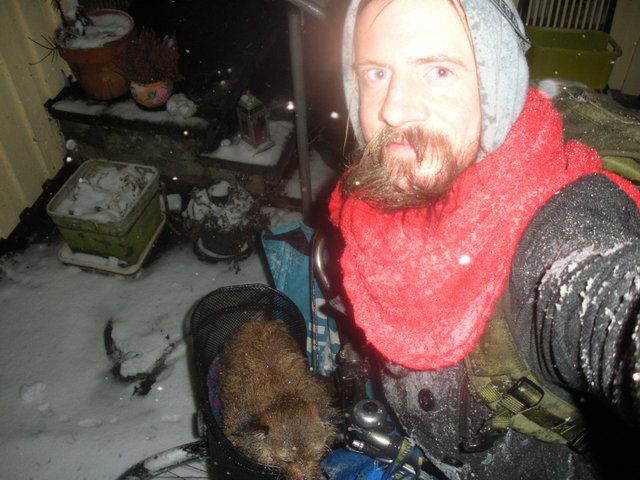 Mission accomplished... ;)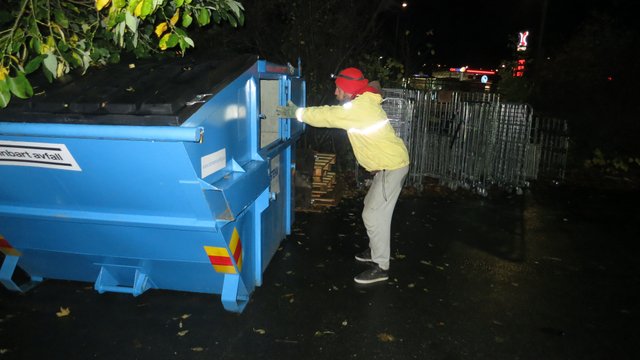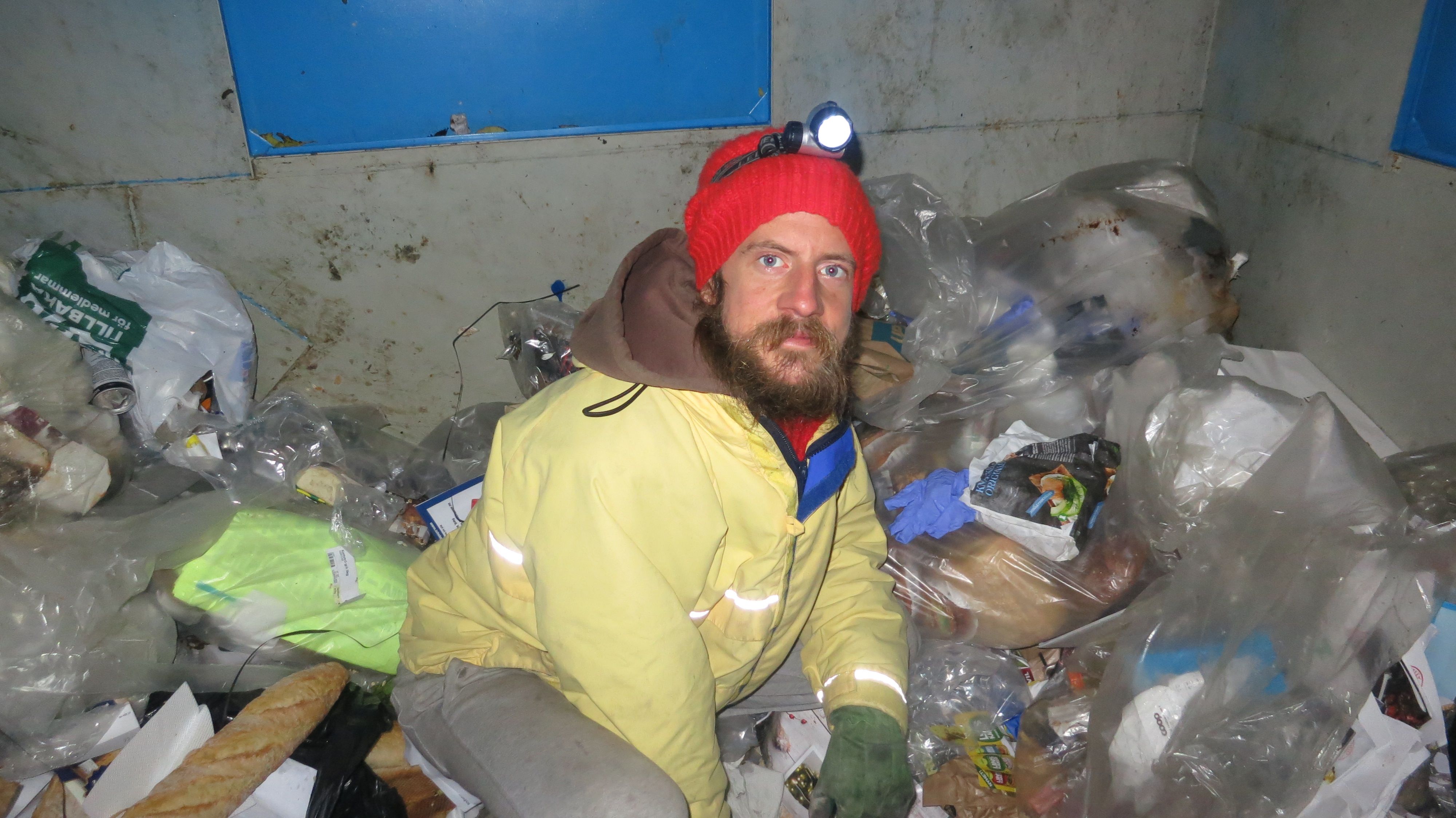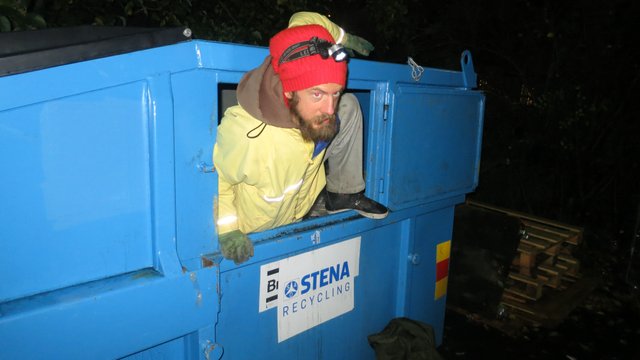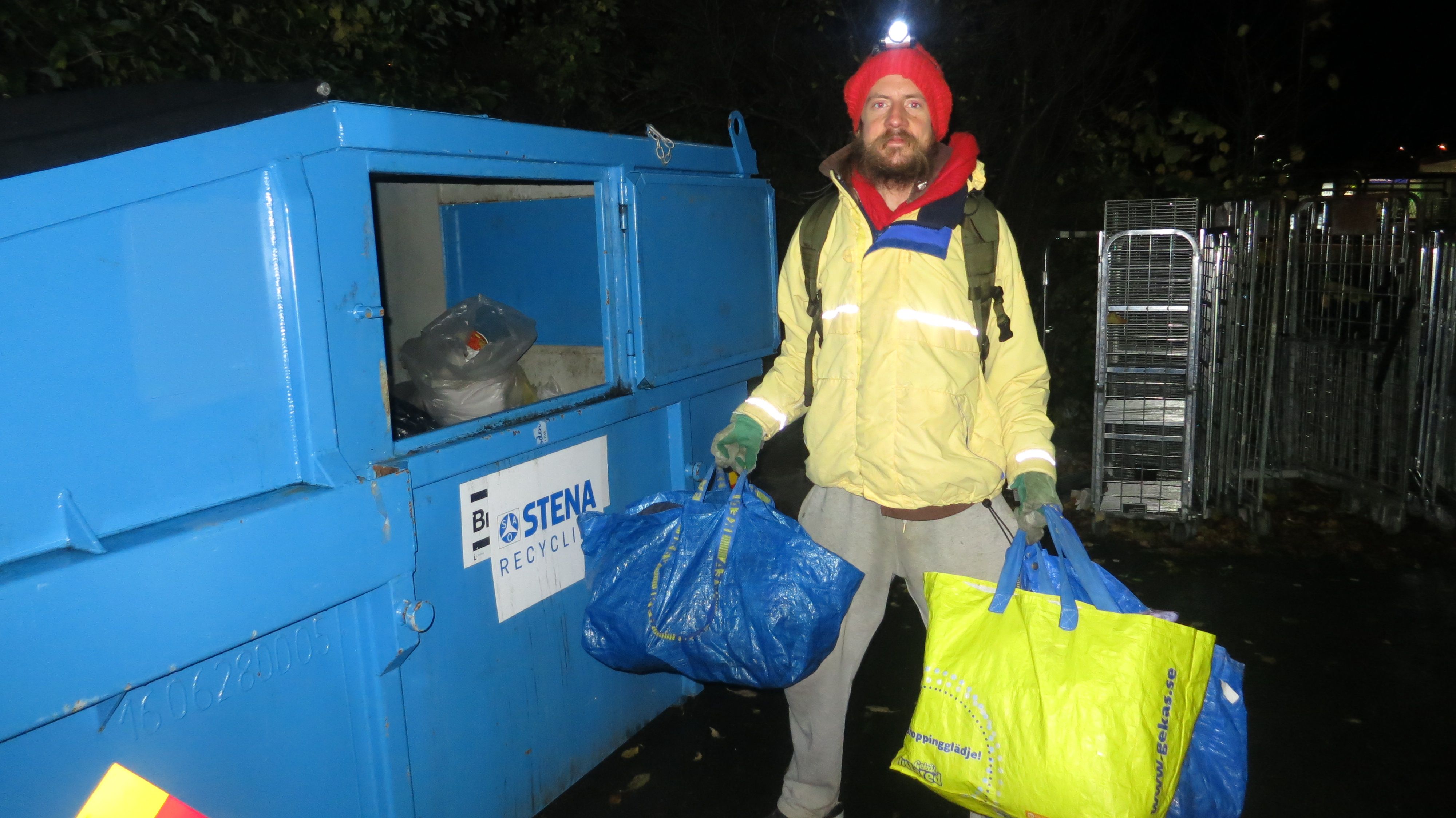 Why do I Dumpster Dive?
Bring awareness on how much food is wasted with our current system!
Save the abundance of food that is wasted and share it with my network!
Minimizing costs enabling me to Power Up 100%!
Great regular exercise and good karma... ;)


Thursdays Weekly Meet-ups:
We meet up on Thursdays in the middle of the city to share the food we've saved during the week. It's a great way to meet, connect and support each other. We meet between 6-7 pm at the same time as the decentralized farmers market that I've initiated!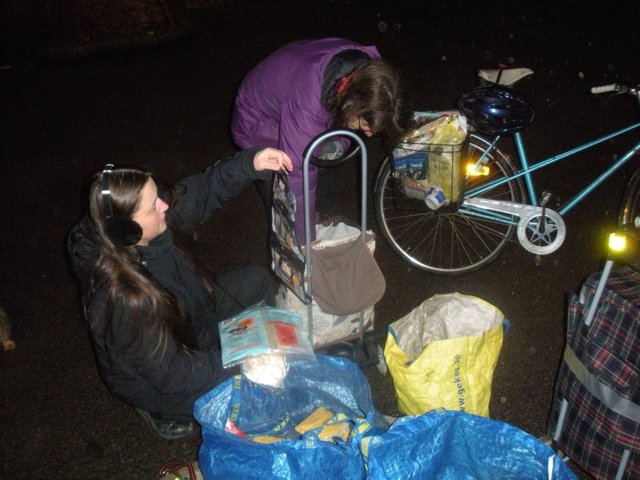 Our first weekly meet-up of the year....cold as ice! :)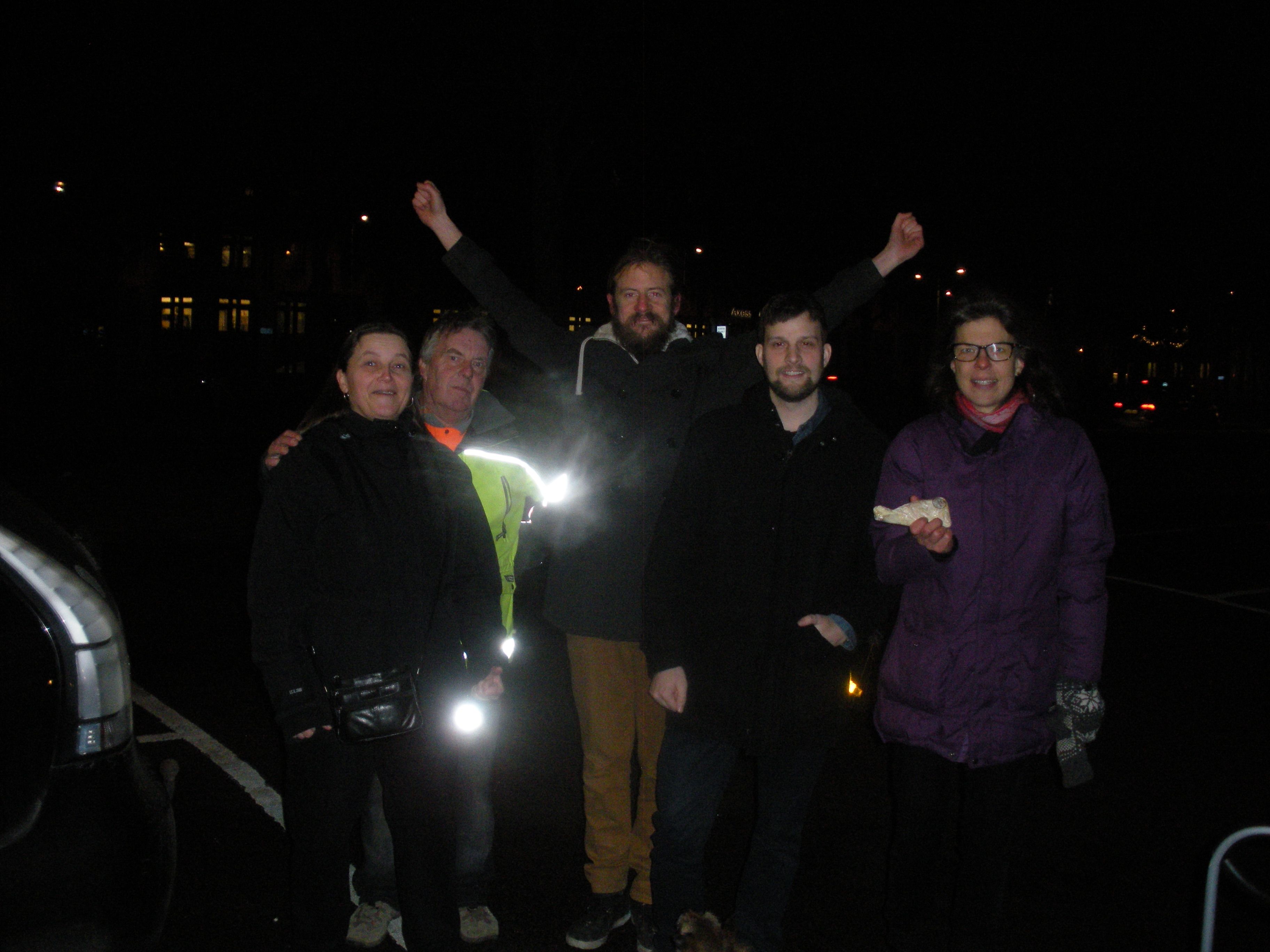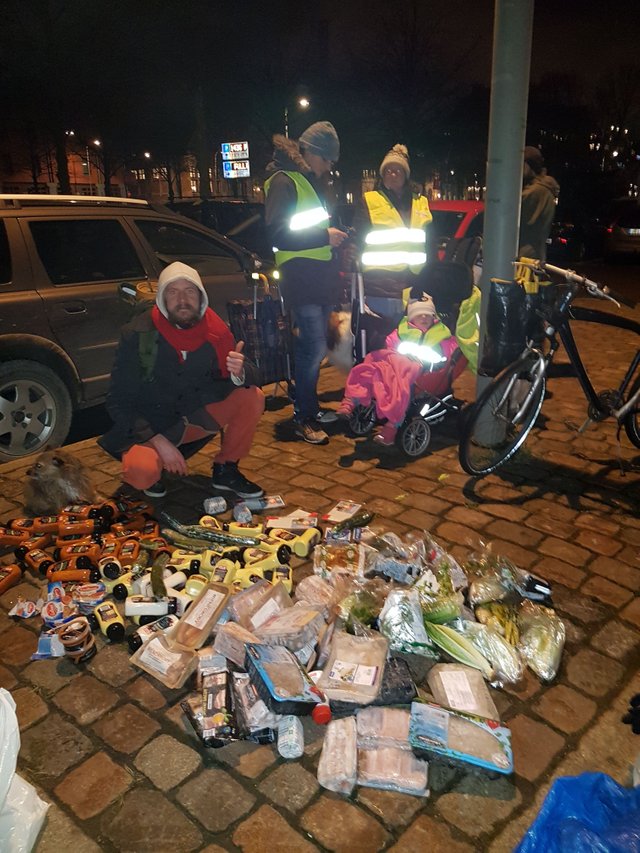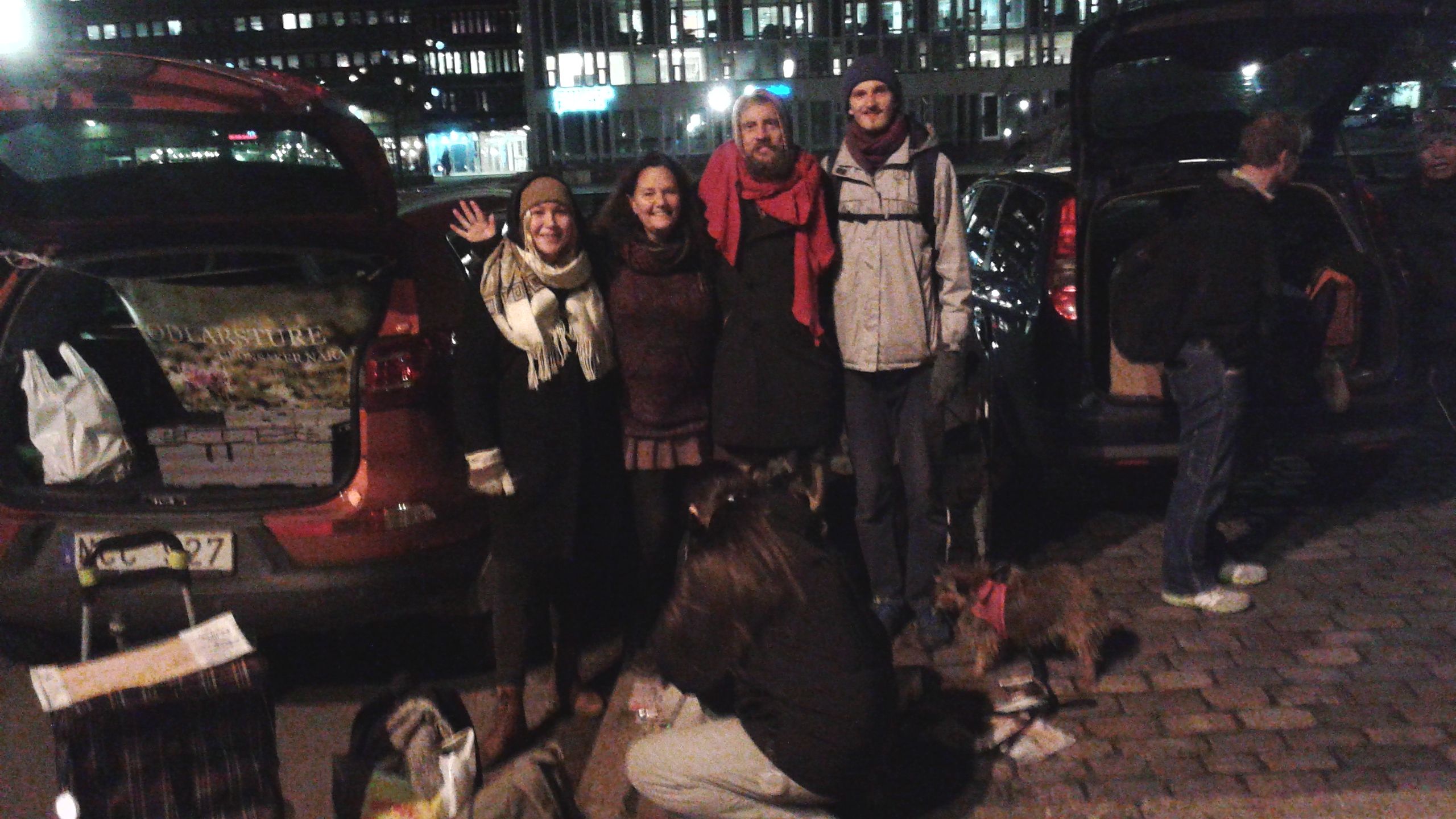 I regularly invite friends over to share the abundance of food, been doing it for many years but now I make sure to introduce everyone to the Steem blockchain!

---
Join my Discord Chat & May the Steem be with you!
---