Gorgeous morning treat!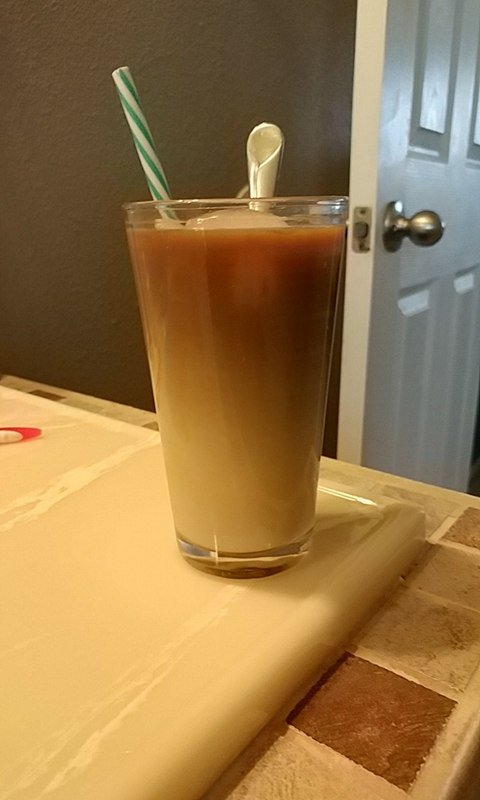 I've gotten into making my own iced coffee and it's absolutely wonderful.
For this one, I used:
 1 cup nonfat milk (whole milk is so much better but I am trying to lower my cholesterol) 
1 tbsp vanilla syrup ( https://www.mybakingaddiction.com/homemade-vanilla-coffee-syrup/ )
4oz strong brewed coffee
1 tsp vegan caramel sauce (https://jessicainthekitchen.com/vegan-caramel-sauce/)
With only about 150 calories, this drink is pure magic!