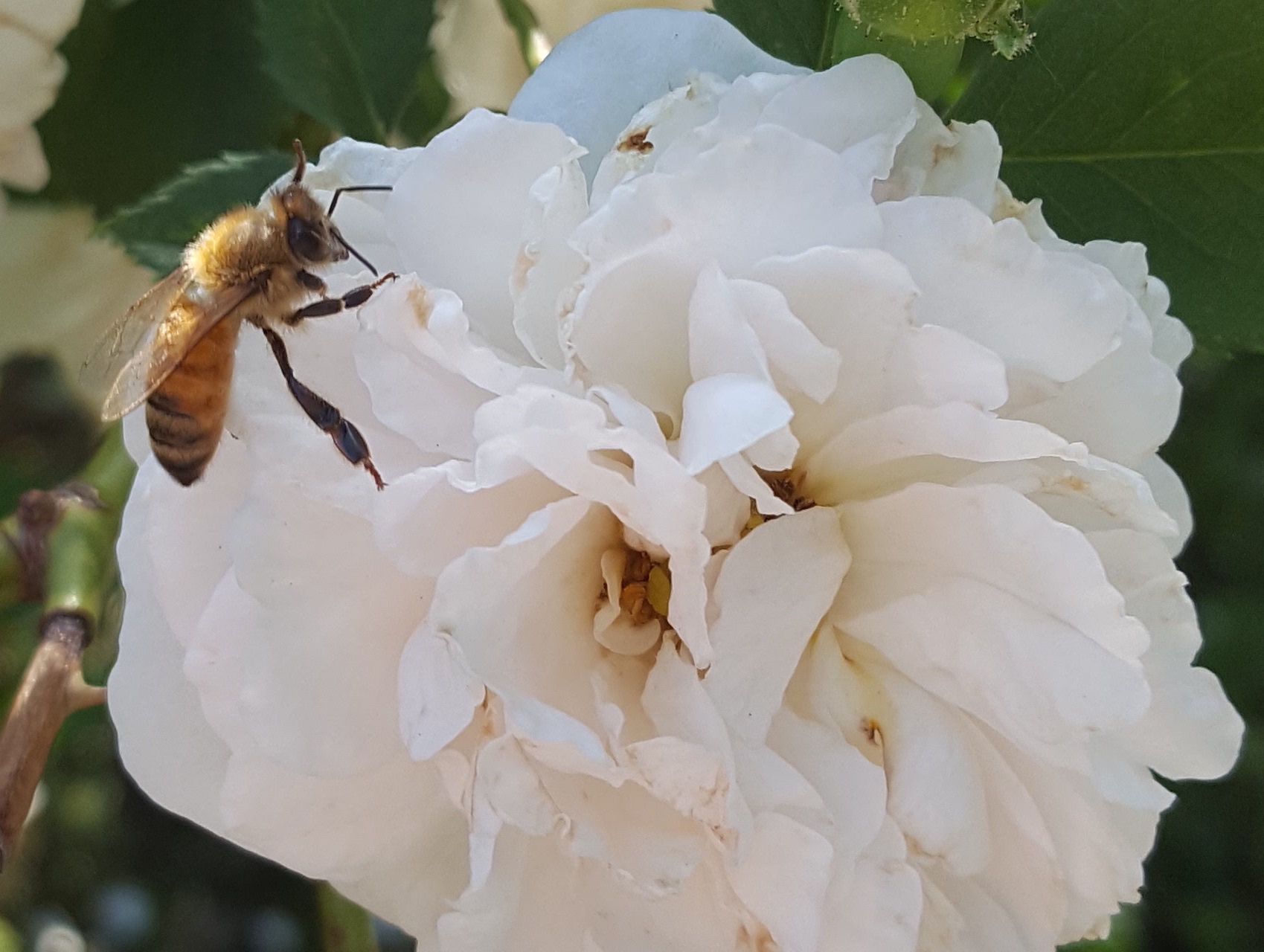 Bee photo snapped by @rebeccabe
Lincoln, Nebraska bee
This is the first bee in my neighborhood this year.
Max the dog walks me most mornings and we take photos.
DECLINE IN HONEYBEES
This is worth sharing with you because the US already has the rusty patch bumblebee on the endangered list. They were once common in Nebraska.
The USDA reports there was a 40% decline in honeybee colonies last year. There is no time to go into the possible causes. Instead what we can do to help the honeybees. Put out and water and plant flowers.
WATERING BEES
A one minute video link from You Tube "Watering Bees"
The main point is to make sure there is something for the honeybee to float on so they can get out of the bucket.
PLANTING FLOWERS
Gardeners can help by planting flowers that bees love. Choose plants of different heights, including flowering trees and shrubs. In other words, you want a range of flower shapes and sizes.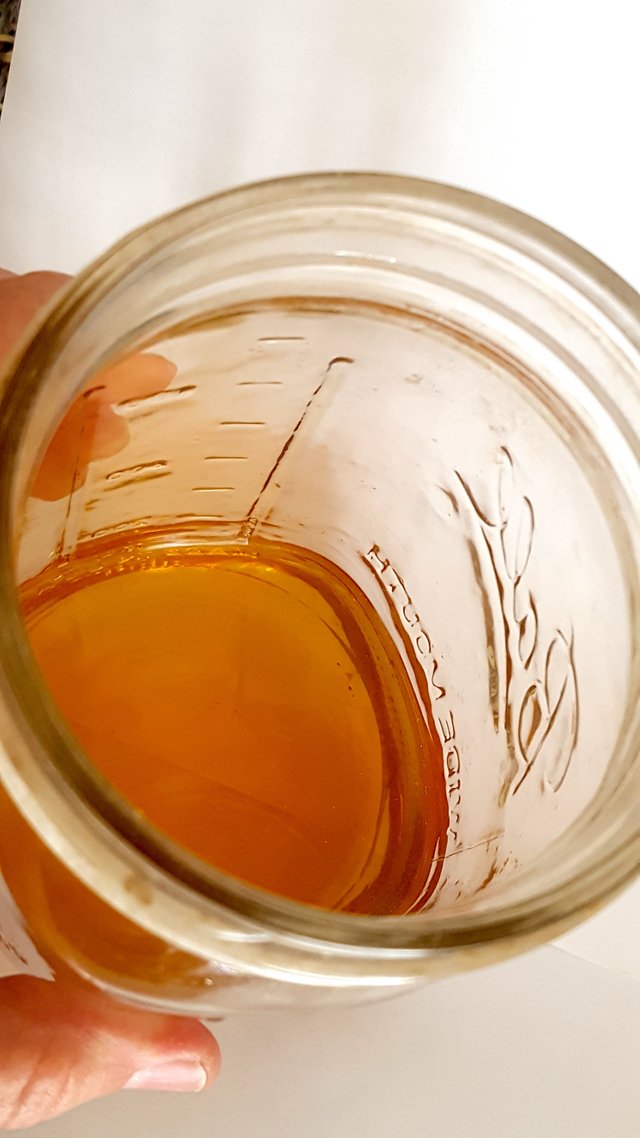 Photo of honey by @rebeccabe
THE TASTE OF HONEY
If you ever taste fresh honey that is all you will want. This honey is from the our neighbor after visiting his father's bee farm. If for no other reason let's save the bees for the taste of honey.
My husband and I are thinking of taking a Bee Keeping class together. I will post updates.
Be sure and remember @rebeccabe
not sure what I should have put this under