Moflu de mango ( Postre muy rico )moflu mango (dessert Yum)
Good days appreciated community in this day them I offer a delicious recipe my mother in peace rest, is called moflu mango, made of one of the fruits very traditional occurring in our wonderful country of Venezuela called the "handle".
Buenos dias apreciada comunidad en este dia les brindo una deliciosa receta de mi madre que en paz descanse, se llama moflu mango, realizada de una de las frutas muy tradicionales que se da en nuestro maravilloso país de Venezuela llamado el "Mango".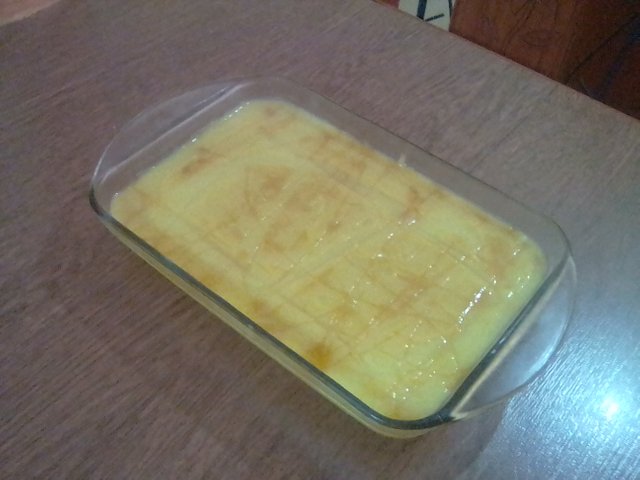 This fruit we love to all Venezuelan and to start this dessert first pick handles who are between Green, pintones and mature, then washed, cut in julianas, are placed in a pot with water to boil and then let it sit. to and stand is coming to licuarlos then cooking at a temperature 120 degrees, in the process should be removed and renovery to the point that look consistency more thick and achieve evaporate 50% of water in the process is added 2 tablespoons D sugar and a cap honey to the effect of candy, then let it sit for 5 minutes, to serve him in a container glass and proceed to your decor. this is a dessert very simple and I hope it made and I like a lot.
Esta fruta nos encanta a todos los venezolanos y para empezar este postre primero se escogen los mangos que estén entre verde, pintones y maduros, luego se lavan, se cortan en julianas, se colocan en una olla con agua hasta hervir para luego dejar reposar. Al ya reposar se proceden a licuarlos para luego cocinarlos a una temperatura de 120 grados, en el proceso se debe remover y renovery hasta el punto que se vea su consistencia mas espesa y se logre evaporar el 50% de agua, en el proceso se le agregan 2 cucharadas d azúcar y una tapita de miel para el efecto de caramelo, luego se deja reposar por 5 minutos, para servirlo en un envase de vidrio y proceder a su decoración. Este es una postre muy sencillo y espero que lo realicen y les guste mucho.
Soy @rcupido, espero que te guste, me votes y me sigas
I'm @rcupido, I hope you like it, vote for me and follow me