I know, I know, I have been MIA again. Though I am finding more time for things that require little thought, I just do not like the idea of trying to throw up a post without taking the time to make it worthwhile. So I have been cheating a bit with sharing my videos here but I promise, I do have some blogs I am planning on writing. I even have folders of photos I have taken along the way to go with the blogs.
At any rate here is one of my most recent videos on how I am currently making my bread using my own fermentation starter
And if you have not seen my How To on making your own fermentation starter - which can be used for making homemade natural sodas, fermenting kimchi and other veggies and fruits - I will also share that here:
And as a bonus, here is some recent canning I did - 12 quarts of tomatoes for making my Italian sauces, chili, BBQ sauce and more, 11 pints of homemade salsa, and 6 quarts of peaches.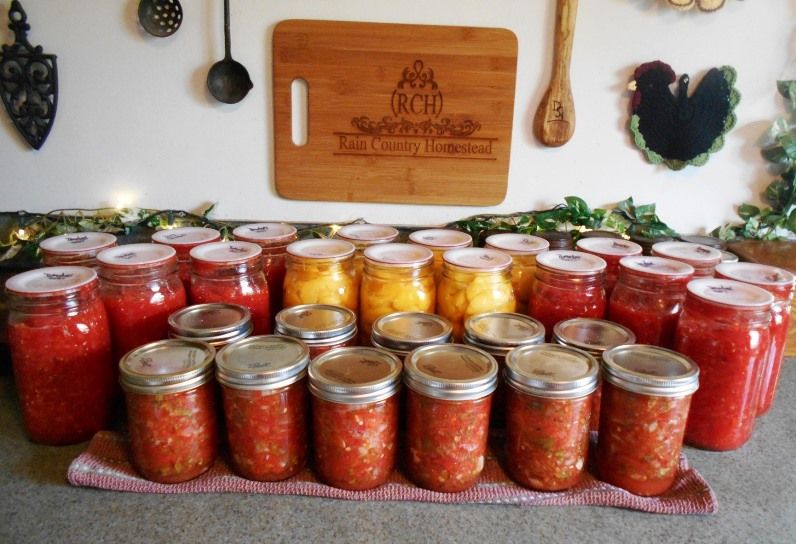 I do hope to have time again in the near future to start putting out regular and well thought out posts again. I have one on soap making, another on food foraging, and several more lined up. So please do not give up on me! :D
Thanks for stopping in and I do hope you have all been doing well!