Patrick and I went out and picked another 5 gallons of blackberries yesterday and I also made a huge batch of chili on my rocket stove. Today, I froze most of the blackberries but made some low sugar jam with a bit of them using my own homemade organic pectin. I also canned up 12 pints of the chili and 3 more pints of plain kidney beans.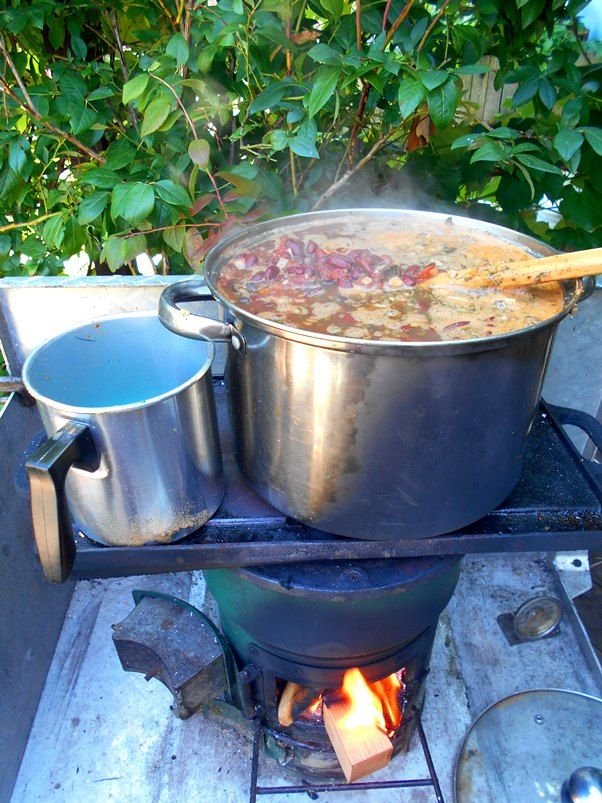 To the left of the pot of chili, I also melted some wax (a garage sale find candle) down for making more fire starters - how I do that will be in a future post .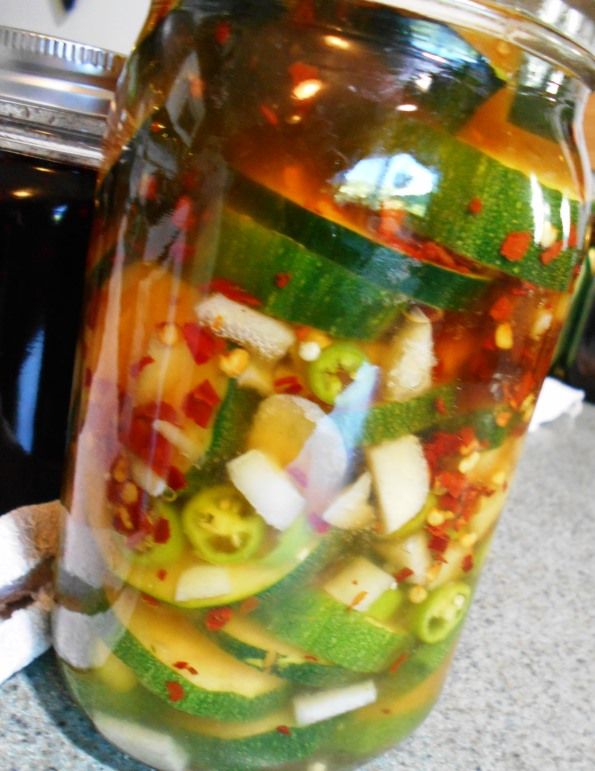 I also got more homegrown zucchini fermenting along with my serrano peppers! GOOD STUFF!
Here is the video I put up yesterday showing how I started the first batch of fermented zucchini and my other favorite way to preserve it, along with some answers to vinegar questions I get and more:



Hope you are all having a lovely week! ~Heidi