I always have fun making my food at home. Yesterday I made an attempt to sushi.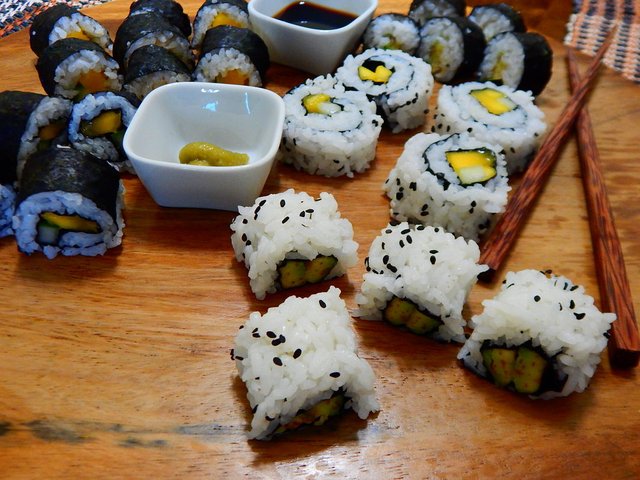 (My final work)
Can I tell you a short story? You can skip this part if 60 seconds of your time will cost you a fortune to read because I understand life on earth very short! =p
At the supermarket (called Rustans) while I was doing my groceries, I saw the guy preparing sushi.I watched him for a few minutes. I was staring at his work, he's good! Then I noticed he see he was a little nervous. He probably thought I was a food critic or chef or something lol... You know how some people have that weird expression on their face like they're criticizing the food so hard. My face was like that, lol...kidding..
So I thought poor guy, that was probably one of the night mare of his life! =p
I told him he is very good at rolling the sushi, I haven't tried making it at home but would love to. His eyebrows relaxed =D then he told me the ingredients I need to buy. ... okay humans now to start making our sushi!
You need:
Sushi bamboo mat (bought mine @ Daiso Japan, Ayala at 88.00 pesos ($1.75)
Sheets of Nori
Seasoned rice vinegar
or you can also get the original rice vinegar and mix sugar
( I would suggest about 1-2 table spoons and pinch of salt, always TASTE every time you make a sauce or you cook anything (except raw meat), you can always adjust the flavor to your liking!)
Roasted sesame seeds (I used black and white for mine =)
Any fillings you want. (I used avocado, cucumber and mango for the filling.)
Simple Sauce:
Kikkoman Soy sauce
Wasabi
Lime (Kalamansi)
For the Sushi rice:
2 cups uncooked sushi rice
2 1/4 cups water
1/4 cup "seasoned" rice vinegar
How to cook the rice, the click link down below.
http://allrecipes.com/recipe/254947/chef-johns-easy-sushi-rice/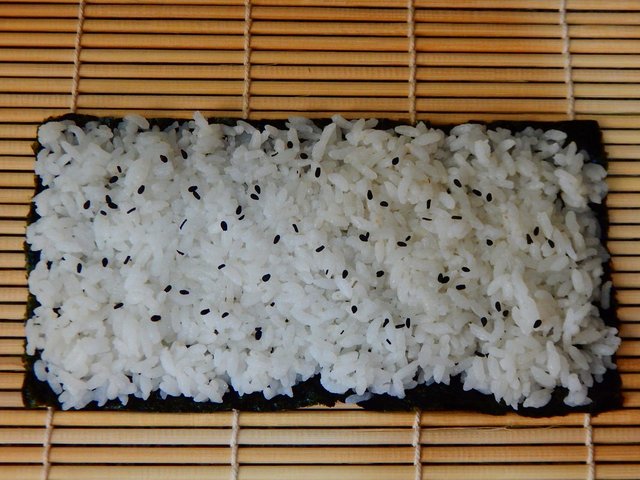 Looking good already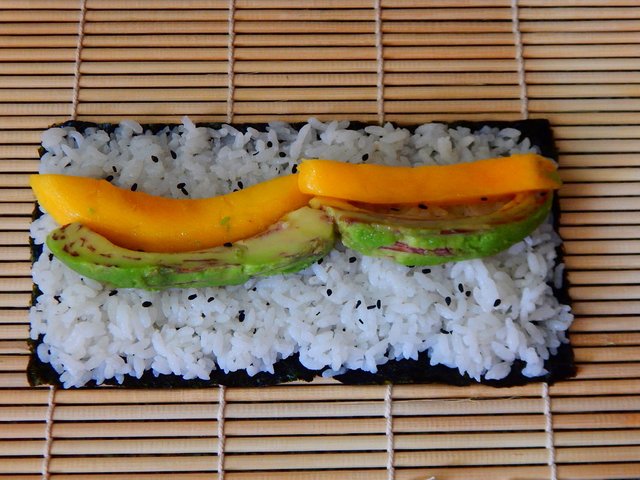 Avocado and Mango Sushi
P.s. It's hard to take photos of the step by step process specially when you have to do all the work by yourself, plus had sushi rice sticking all over me! Anyways, I survived, humans!
Have fun cooking! Let me know if you have tried making sushi before and how was your experience.
Love,
Gilaine