Khao Mun Gai (Hainanese Chicken & Rice)
This dish originated in Hainan, a tropical island off China's southern coast, and has become a culinary staple in Malaysian culture.
I had my first hainanese chicken and rice in Singapore. Then I had khao mun gai, in Bankok and Chiang Mai Thailand.
This became my favorite Thai dish, I ate this a lot of times during my visit in Thailand. It's so simple yet very delicious.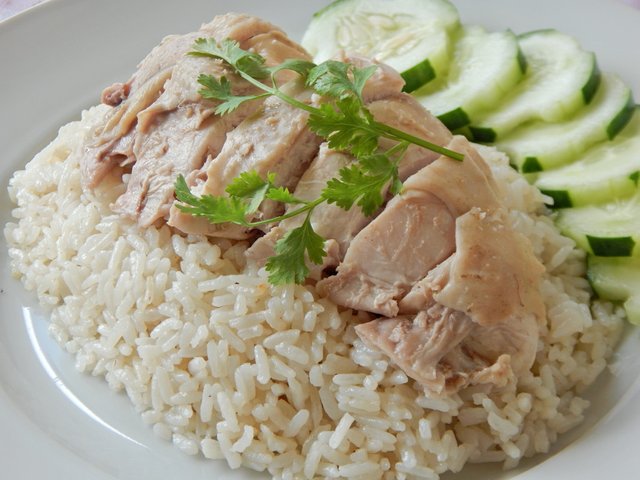 Hence, I love to cook, I decided to make a it at home. I couldn't find this recipe on chef John's blog, I he didn't make it yet. But I found a very good Thai food blog.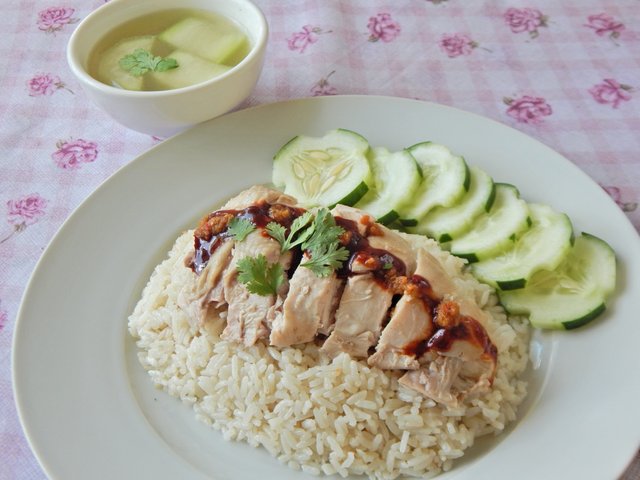 This is a must try Thai recipe.
Thank you to Pai!
To get the recipe, click the lick below:
http://hot-thai-kitchen.com/hainanese-chicken-rice/
*Original photos by me.