My partner made me this for Dinner the other night. I must say it was delicious
Sadly not from the allotment but from the amazing Organic Veg Box.
Roll on next year when I grow some Squashes myself.
I think it was basically a tin of chopped tomatoes, onion, broadbeans inside the squash for an hour cooking on a high temperature.
Simple but tasty food is the best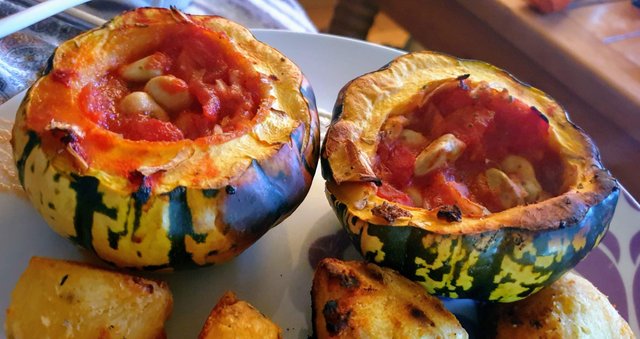 Posted using Partiko Android