It is almost Easter, no fools. (haha)
In my house, we have taken to the tradition of colouring quails eggs rather than chicken eggs. I like hardboiled eggs well enough but not half a dozen a day, for a couple days in a row. Quail eggs are smaller and in my opinion much tastier than conventional eggs. They are also easier to decorate because they come partially done up with their own specs. Just hard boil like you would with regular eggs. They cook super fast. Bring them to a boil, remove from heat, and then let them cool. A three-minute roll is not required. The water boils and they are done.
Once cooled, soak the eggs in a water and food colouring mix for a few hours and go out and enjoy the spring sunshine. Ten drops of colouring for 250 ml will do. You can vary food colouring for desired intensity. When you get back take them from the water and pat dry. Voila tasty bite-size easter eggs that people actually want to eat.
Happy Easter, Steemians:)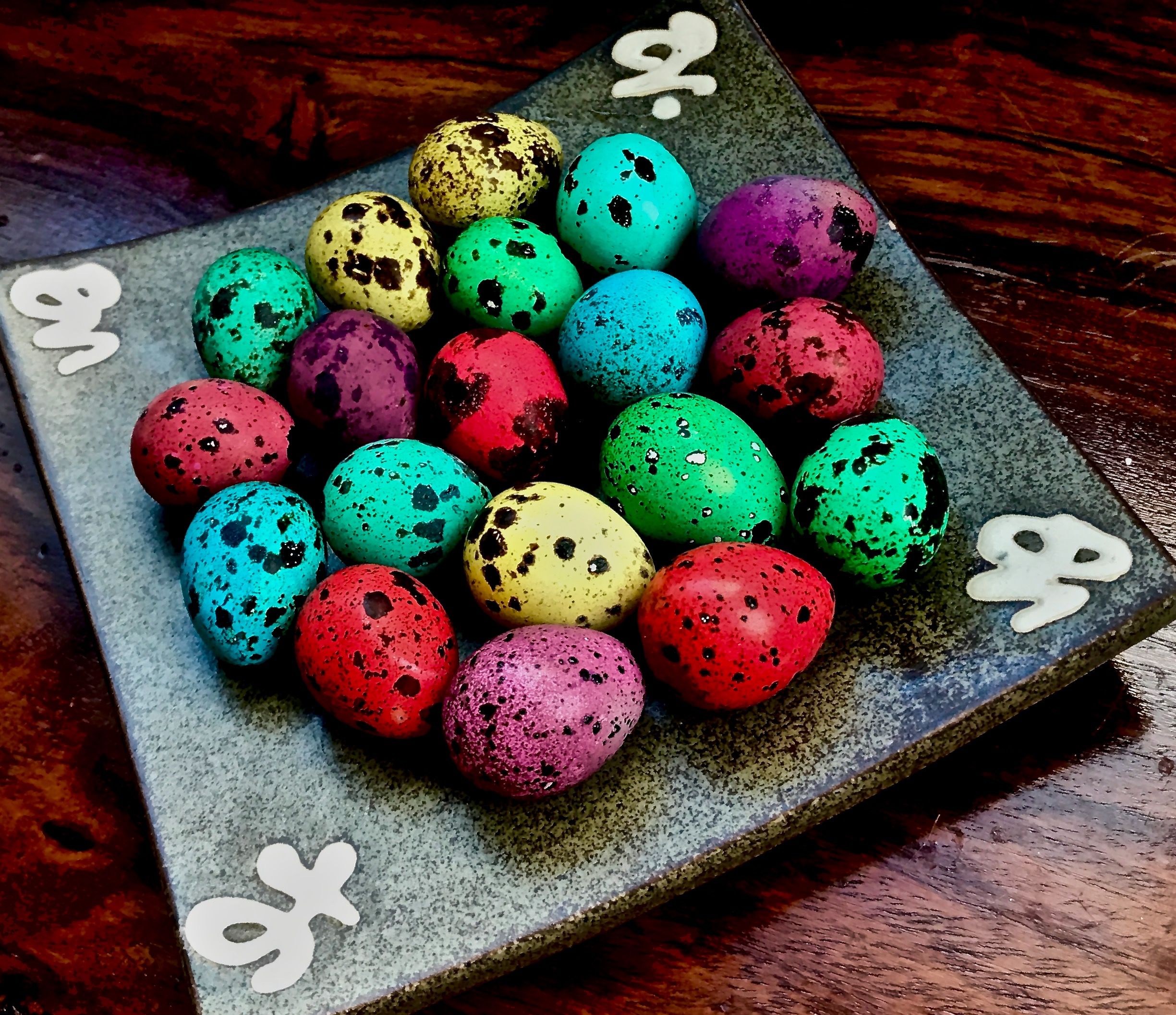 The photo is my own:)