Dinner with my friends!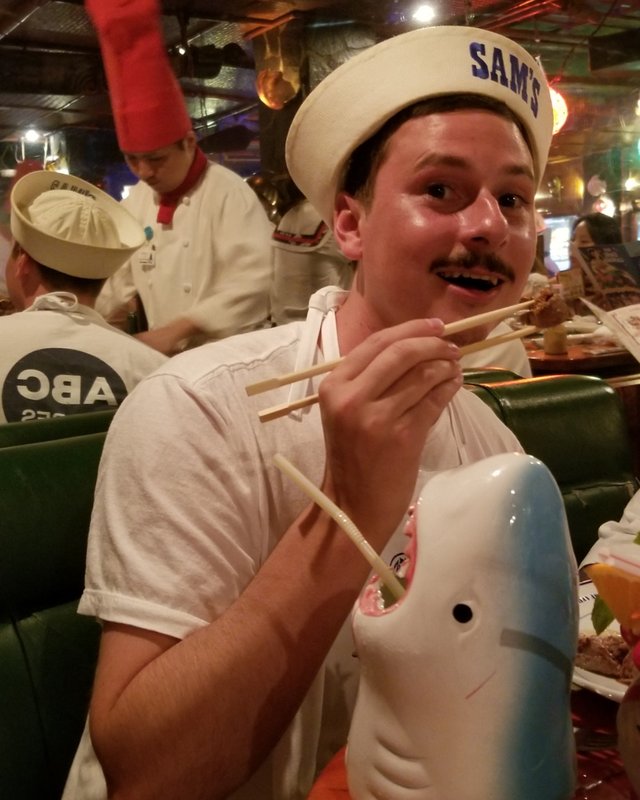 ---
Finally I was able to take some time off and enjoy the restaraunts of Okinawa! This is my friend Brent, it was his birthday so they gave him the sailors hat! It's a nice restaraunts called Sam's by the sea and they has some pretty awesome drinks!
The crazy part... That shark drink was $10.. And you get to keep the cup! A super nice clay shark thingy to drink out of! Pretty pumped not gunna lie....
---