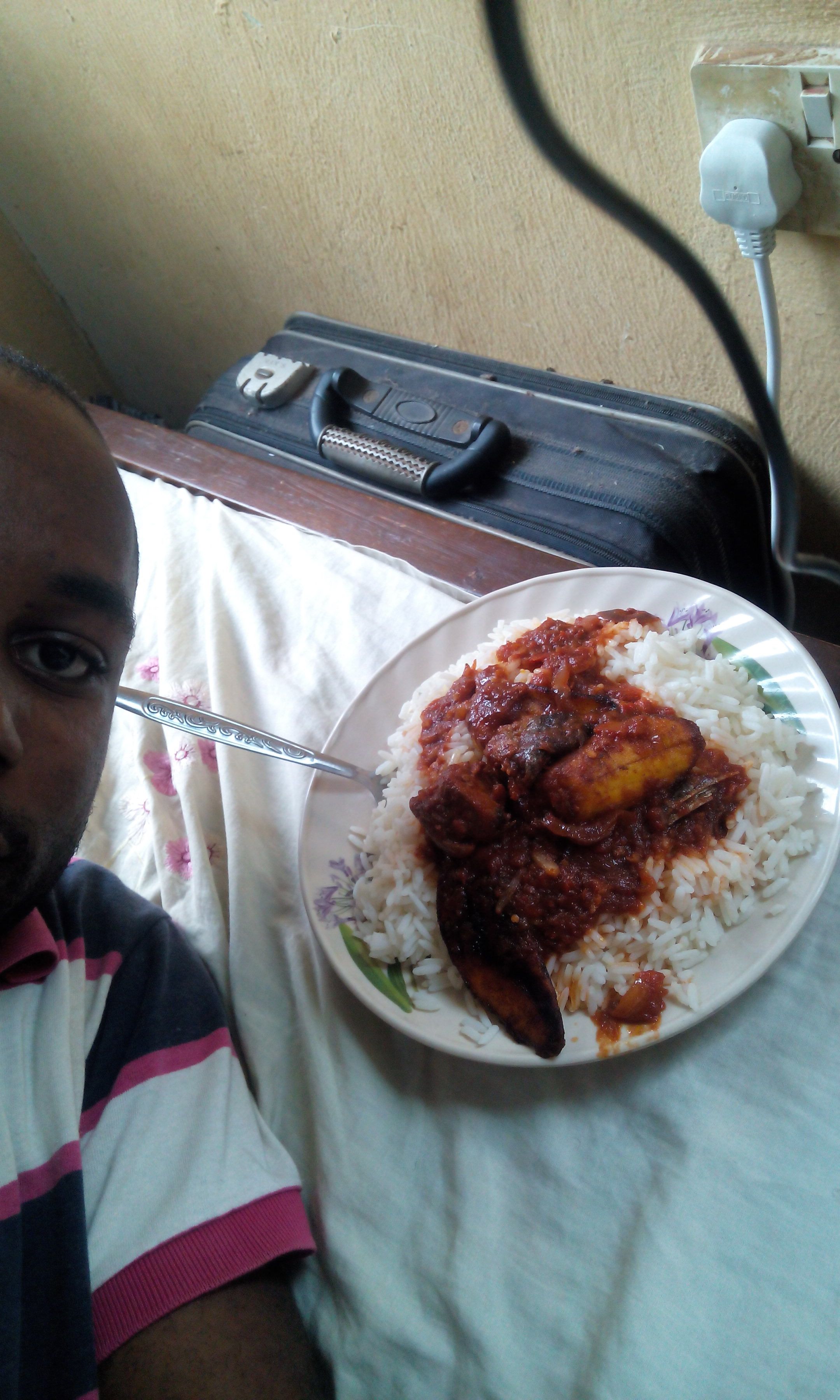 This morning I'm having rice, plantain and stew. I like my prefer my stew with fish as I am trying to avoid red meat as much as possible.
Unlike many Nigerians, I prefer white rice and stew to the much-talked-about jellof rice and the the overhyped fried rice.
You'll should come and join me!! Only if you don't have big stomach, by the way. .