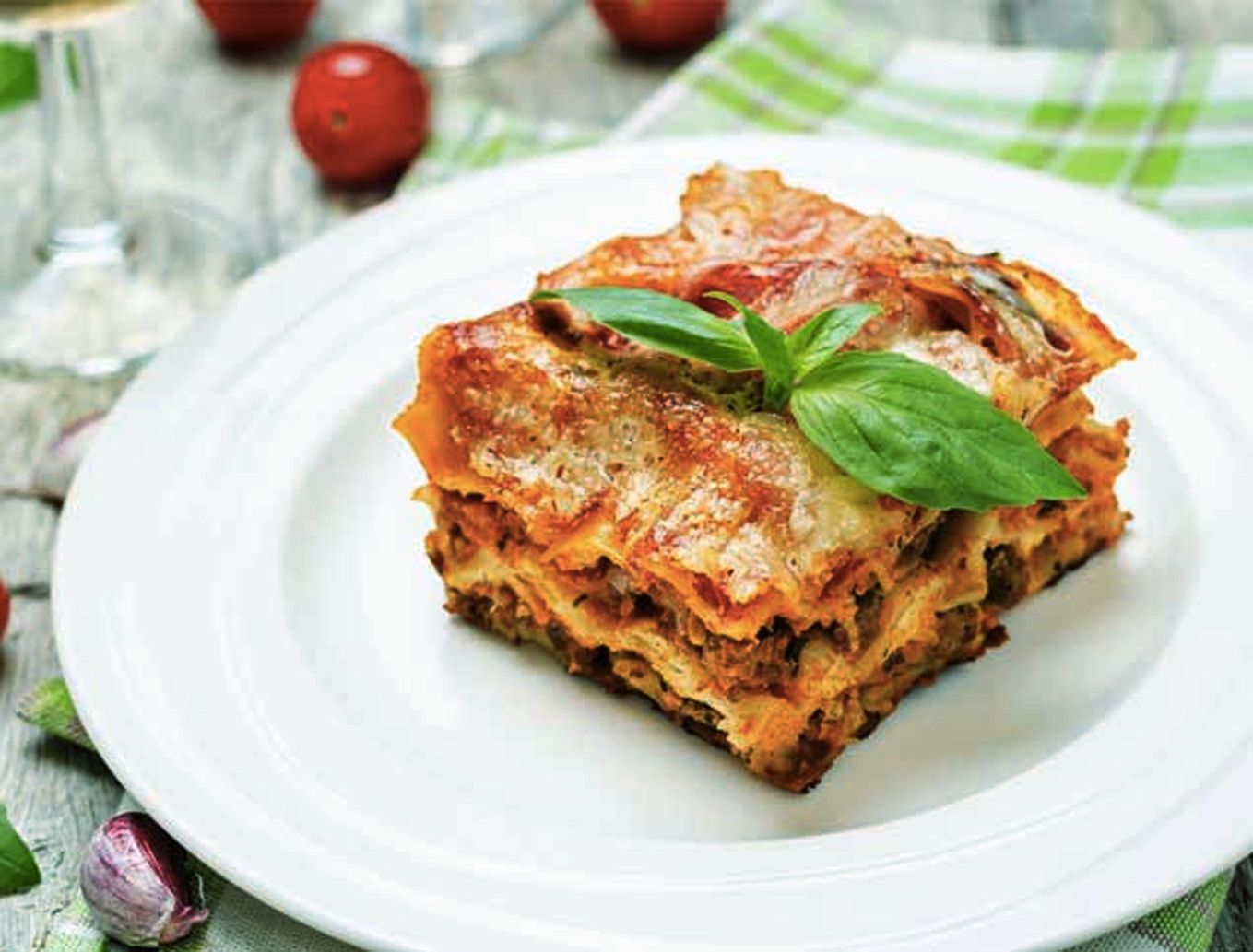 Ingredients:
Sliced lasagna slices.
300 grams of mozzarella cheese.
Half a kilogram of chopped chicken breasts in the form of small cubes.
100 grams or a cup of green peas.
100 grams or a cup of carrots cut small pieces.
One onion, chopped finely.
100 grams of squash in the form of small cubes.
salt.
White pepper.
Paprika.
Spices (as desired).
Vegetable oil.
Tomato paste.
Three tablespoons of butter.
Three cups of milk.
Spoon of white flour.
Cubes of cooked chicken broth.
A pinch of nutmeg.
Half a cup of cooking cream.
How to prepare
Put the oil and butter in a pan over medium heat.
Add the onions to the pan and stir until golden.
Add chopped chicken breasts with the onions. Add a salt, pepper, spices and a small spoon of paprika and stir until the color of the chicken pieces changes.
Add the carrots, basil, squash, tomato and stir the ingredients together.
Leave all ingredients on low heat for seven minutes until they cooked, then lift them off the fire and set aside.
making the bechamel sauce, Add the milk and continue stirring until the mixture is homogenized. Then put the mixture of salt, white pepper and chicken stock. Continue stirring until the mixture becomes thick. The ingredients continue to be stirred on low heat, then add half the amount of melted lasagna cheese to the ingredients and retain the rest to decorate the lasagna surface,.
Now put a little water on a pot with a pinch of salt and a small amount of vegetable oil to grind the lasagna strips. After the lasagna slices become soft, lift them up and add cold water and place them in a strainer.
We add a small amount of bechamel and a mixture of chicken breasts and vegetables, add a second layer of lasagna slices, then a quantity of bechamel and a mixture of chicken breasts with vegetables, And so we continue to lay the layers in the same way until the quantity is implemented.
The last layer of lasagna, covered with bechamel, add the amount of mozzarella cheese, then put it in a hot oven until the lasagna surface and mozzarella cheese are browned and the surface becomes golden brown.
Present the chicken lasagna dish as a main dish with appetizers such as salad and pickles.