Terrace Gardening Workshop Announcement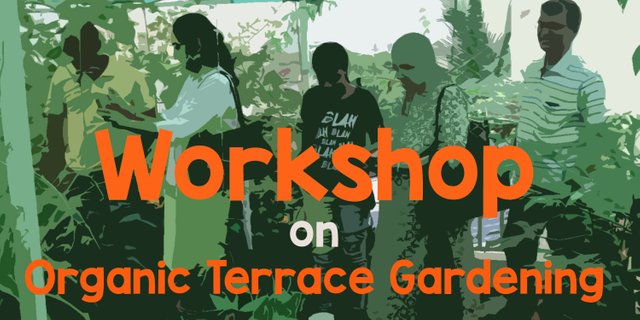 Hello Everyone. This is a quick post about my upcoming Organic Terrace Gardening Workshop in Bhubaneswar. This workshop was long overdue, but I am very happy that it is finally happening this September. It is being organised by Aikyam Arts and Events at Old Town, Bhubaneswar. The Organic Terrace Gardening Workshop is a balanced mix of classroom and hands on training aimed at imparting sufficient theoretical and working knowledge to the participants on Organic Urban Farming to enable them to be able to develop and maintain their own urban food gardens successfully. This program spans over two weeks with training being held on two days in the first and one day in subsequent weeks.
By the way, there are
only 10 seats available
for the workshop. So register as soon as you can. Contact and other details are given below.
Organic Terrace Gardening Workshop Details
Dates : 11, 13, 18 and 25 Sept, 2019
Time : 10 AM : 02 PM on all days
Place : 4766, Nageswar Tangi, Old Town, Bhubaneswar, 751002
Contact : 9845106597 (Vinita)
Workshop Structure and Content
Day 1
Introduction of Urban Farming
Tools and materials
Container preparation and Potting soil mixing
Day 2
Garden Design
Seed Sowing
Composting
Day 3
Organic Fertilizer
Vegetable garden bed preparation
Soil Management
Day 4
Water, Wind and Sun Management
Pest Management
Discussions on popular trends in Urban Farming
Assessment , Q and A
Partcipants need to get the following
Terracotta pot or hdpe/lldpe/pp plastic container or hdpe grow bag of at least 10 liters Capacity – 1
Sun dried red soil – 3 to 4 liters
Dried leaves – 1/2 bucket full
One bucket and mug
Gardening gloves (optional)
A garden hand trowel
What We'll Provide
Seeds
Neem Cake and other soil amendments
Coco Peat
Vermicompost
Snacks (of course :))
Price : Rs 4,000/-
For inspiration, I would leave you with a harvest video of our garden that my sister made just a few days earlier. See you at he workshop.