Baby fried Crab ala karub-karub
Have you ever heard about a fried crab? If not well I'm going to teach you my own version of baby fried crabs.
---
![image](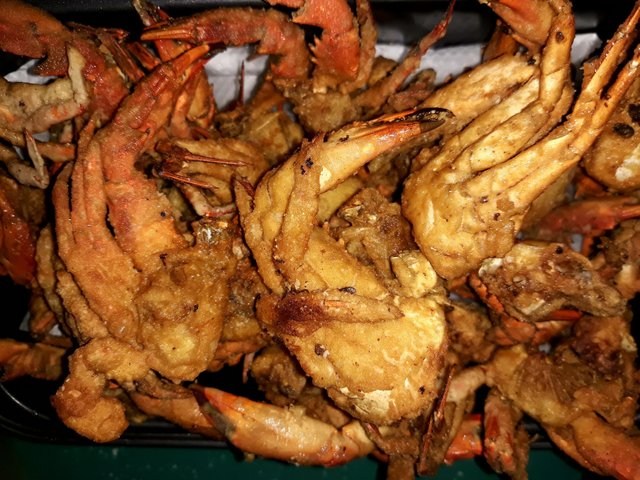 )
First of course we need the main ingredient the crab.
1 kilo Fresh baby crabs at least 2 inch size
¼ kilo flour
2 medium size onion mince
1 clove garlic mince
2 whole eggs
1 pack medium size of bread crumbs
Pepper
Salt
in this version i didnt use bread crumbs.
Once we all have the ingredients let's proceed to the procedures
Wash the crabs first take the shells off and chop it in half. You don't need the shells cuz its not edible
Prepare the flour add the mince onion garlic pepper and a little bit if salt.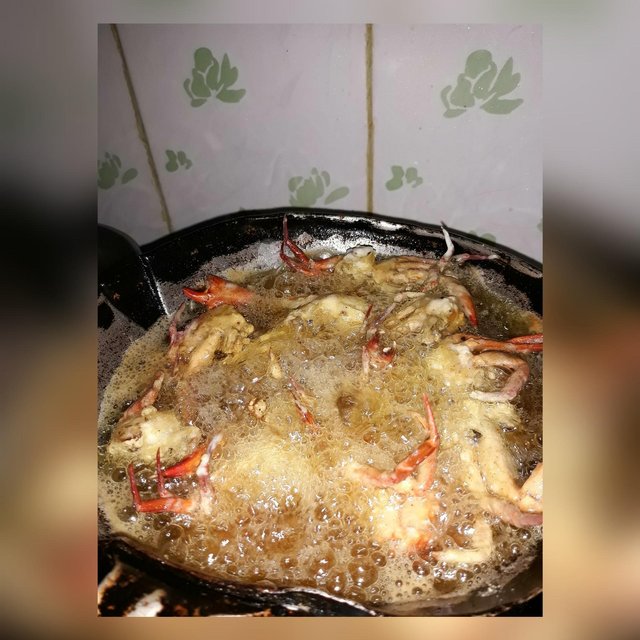 ---
Preparing the crab before frying Deep the crab first to the flour next is Egg and lastly to the bread crumbs. Pre heat the oil it must be deep fried until its golden brown And serve.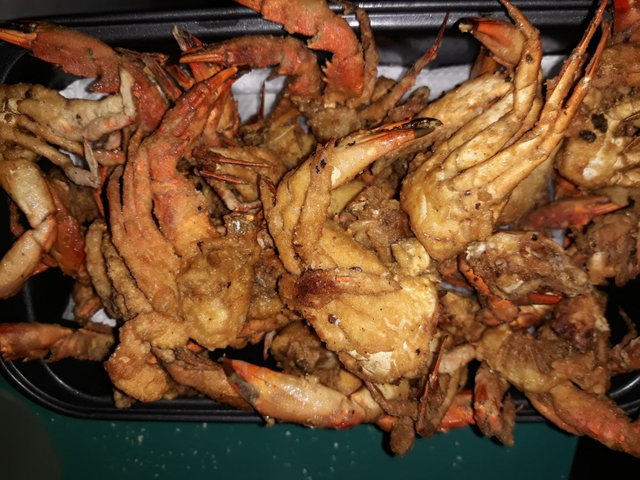 Hope you like it..
Pls. follow me @porerichard000 leave comment Upvote thank you