Boy oh boy! Today was an amazing day. Very relaxing. What crossing off just one activity can do for you! Haha I'm sure the next one isn't far behind!!
I realized that I haven't been to the gym in two days.. TWO DAYS. For me, that's unheard of, I don't know what a rest day is 😬 So much was going on this weekend ugh!! So I got my butt to the gym this morning! It was so refreshing! I have a half marathon trail run in November and I gotta train, dang it!!!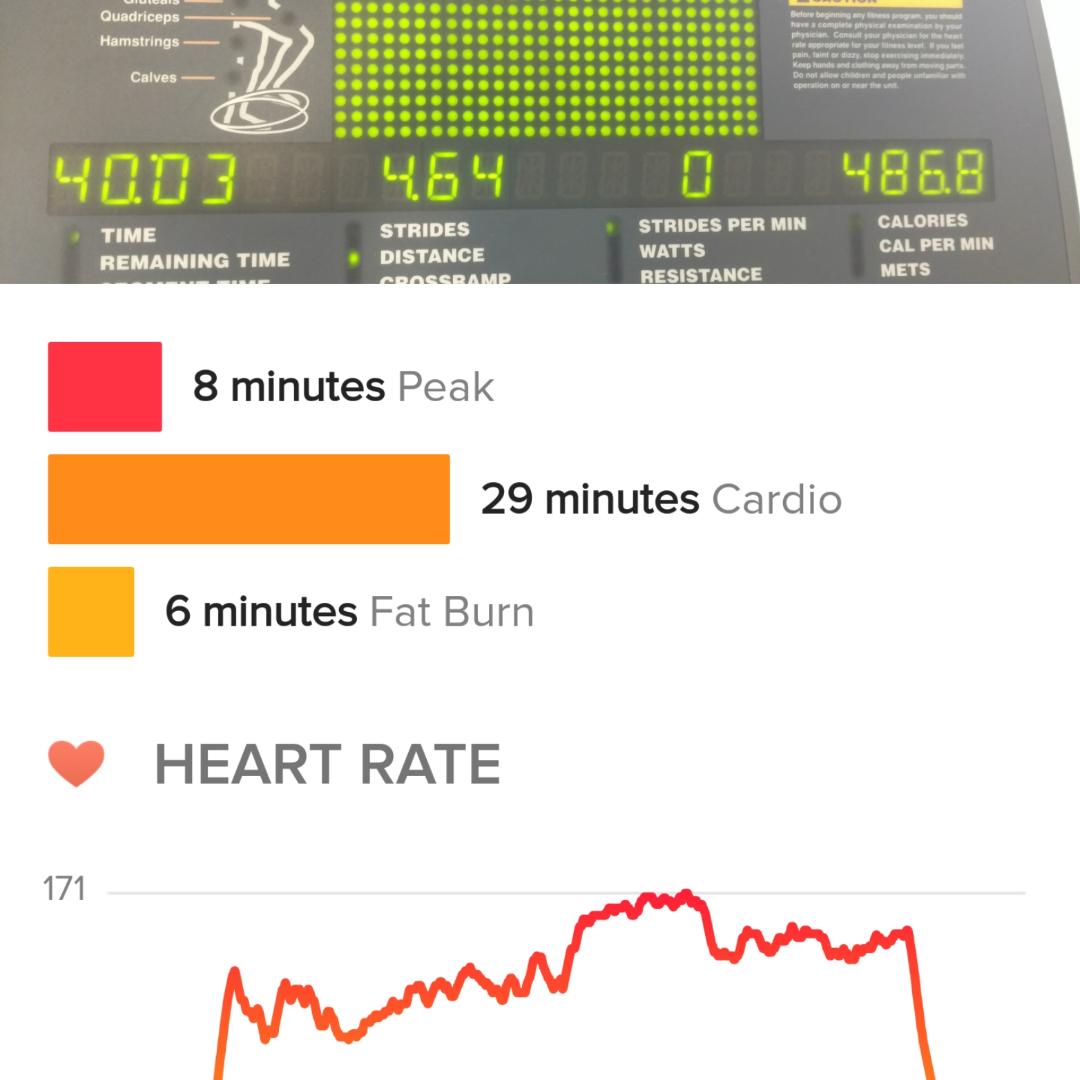 Love reaching peak! Yea!
As I've mentioned in previous blogs what helps me stay fit, keeps me training and ready for marathons is eating whole food and cooking from scratch! So this evening I whipped up a simple scramble for dinner! Here's the directions if you'd like to try this recipe out yourself.
What you'll need: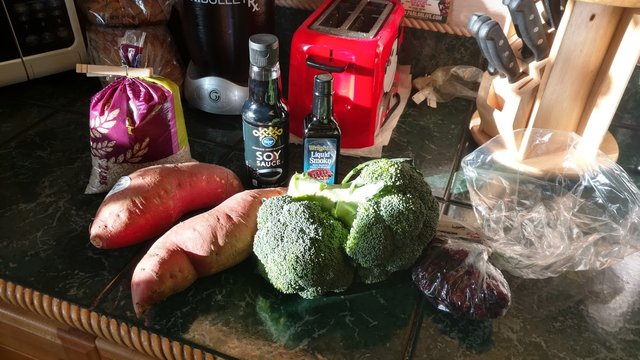 Sweet potato (one would be fine but I had two to use), broccoli, brown rice, cranberries, soy sauce and liquid smoke.
First off you wanna cook some brown rice (one cup is plenty for my family but you can use more)
Wash your yams and poke with a fork in several places (hey hey, stop giggling..) wrap in a wet paper towel and then microwave 6-7 minutes.
While the yams are cooling off, lightly grease up a pan (I feel a wok is best for this) cut up your broccoli into florets, and start cooking on medium heat.
Cut up the yams and then throw them in along with the cranberries.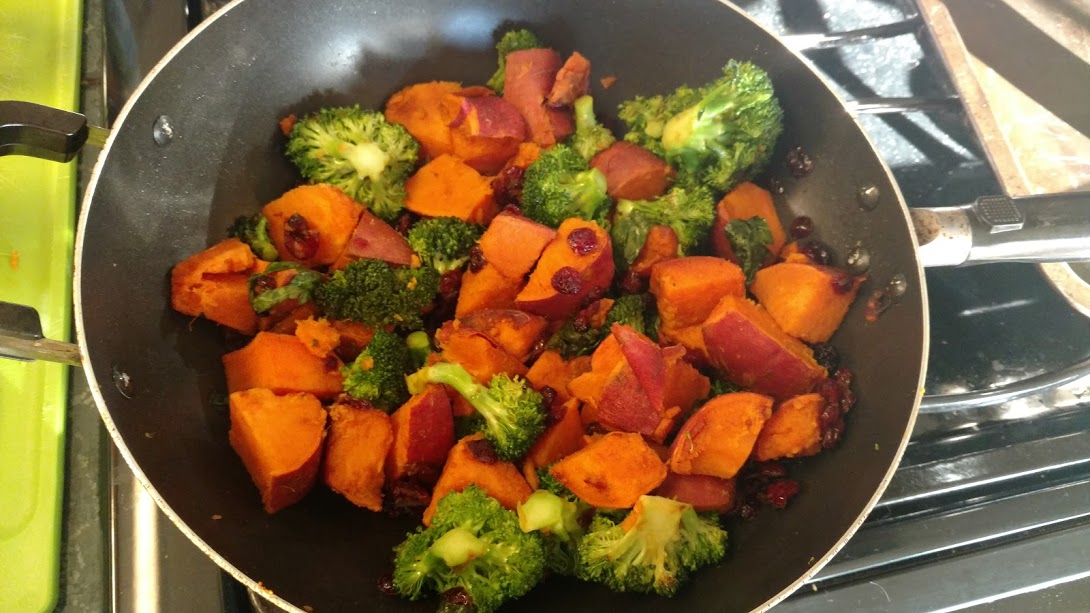 Add a spoonful of soy sauce and just a few drops of liquid smoke.
Serve it over the rice and viola!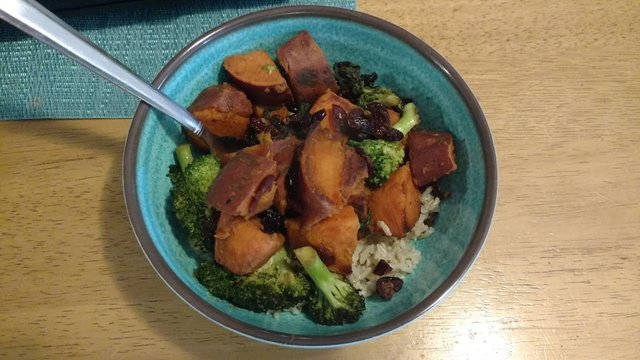 Again if you try it let me know! Alrighty guys! Just a short post today. We managed to have time tonight to carve our pumpkins! But i'll make a pumpkin post tomorrow!
ALSO if there are any fellow long distance runners reading this blog that happen to live in the Western Washington region, here is the link for the run i'm doing next month. You should join, it'll be great!