I'm going to have a go at making Chicken Gyros tonight
chicken Gyros look so tasty!
Tonight I'm going to try my hand at cooking a Greek dish, called a Chicken Gyro.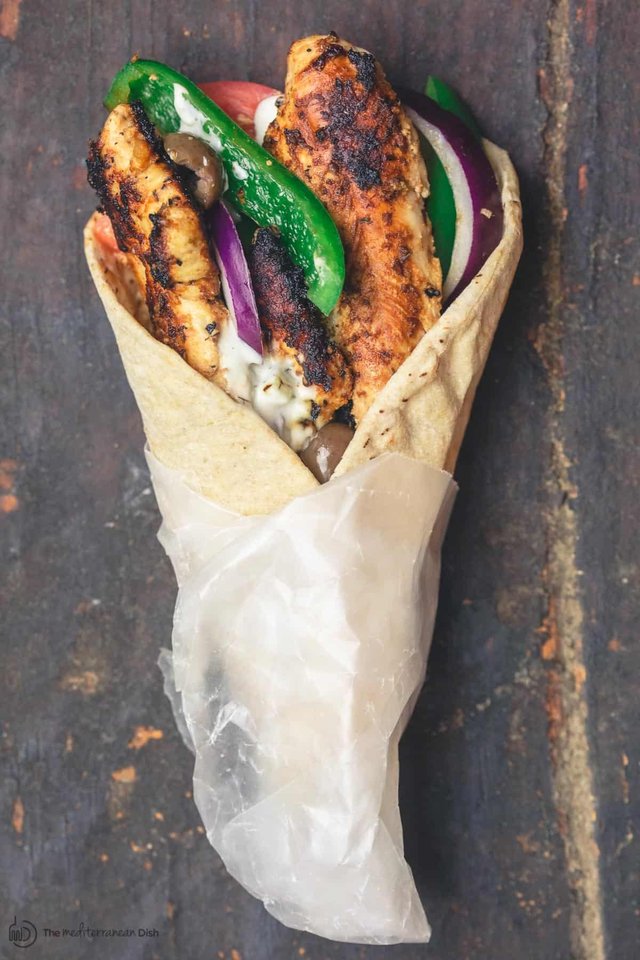 This is not my picture as ice not made ours yet. It's a Chicken dish, where the Chicken is marinated in Greek yoghurt and a combination of herbs, then its cooked on a kebab stick. It will be served in a homemade flat bread with salad and tzatziki sauce. Which is made from Greek yoghurt, cucumber garlic, dill and lemon juice and garlic.
I have found so many different recipes for it but I gave found the one I'm going to use.
Traditionally after you have put everything in the flat bread you top it off with a portion of chips then roll the flat bread up.
Once I have made it I will upload some pics of it so you can see my creation lol.
Brought to you by a proud member of