How to cook a delicious burger with beans
How to cook a delicious burger with beans
The ideal burger recipe for those who do without animal products.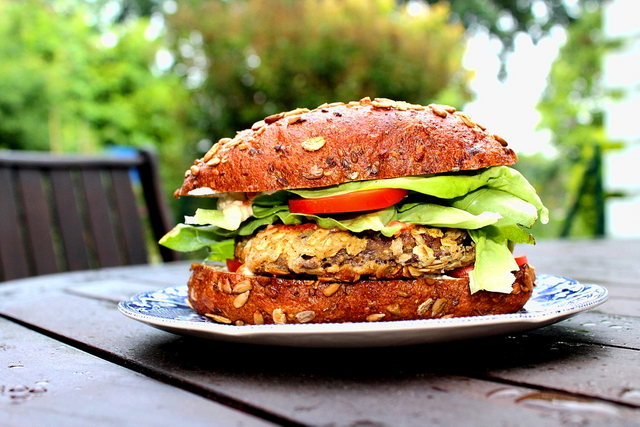 Image source


Ingredients
1 can of red canned beans;
1 small onion;
½ cup of bread crumb;
1 teaspoon dried oregano;
1 pinch of salt;
1-2 tablespoons of water (if necessary);
2 buns for hamburgers;
hard cheese, vegetables and salad - to taste;
ketchup, sweet mustard - to taste.


Ingredients


Using a potato, blender or conventional fork, turn the canned beans into a puree. In this recipe, you can safely replace the red beans with white, boiled chickpeas or lentils.
Combine the base of the beans with the rest of the burger ingredients: chopped onions, breadcrumbs (for a bunch), dried oregano and a generous pinch of salt.
Wash the mass with your hands until you feel that all the ingredients are perfectly mixed with each other.
Try to form a small cutlet from the received mass. If it does not hold the shape well and easily crack, there is not enough moisture in it. Pour 1-2 tablespoons of water, again well knead and repeat the molding.
Pour vegetable oil on the frying pan and put on medium heat. Fry cutlets from both sides to a crusty crust (no more than two minutes).
Such cutlets easily transport transportation, so they can be safely packed with a picnic and heated on a fire right in the foil.
Spread the sauce on half the burger rolls, lay the greens, the cutlet (you can cover it with a layer of grated cheese before re-heating), your favorite vegetables and start eating .
---

Thanks for following. Hope you like the article.