I found an actual baker in Zanzibar!!!
Damn but I'm excited to tell you!!! I found love in sour dough!!!!
---
I have been bread obsessed for a while now and the hardest part of everyday life in Zanzibar is not being able to bake. At home I would bake one bread every day, I would love and look after my sour dough starter every morning, his name was Randy... was...

Click here to see Randy... and below is what we made together...
---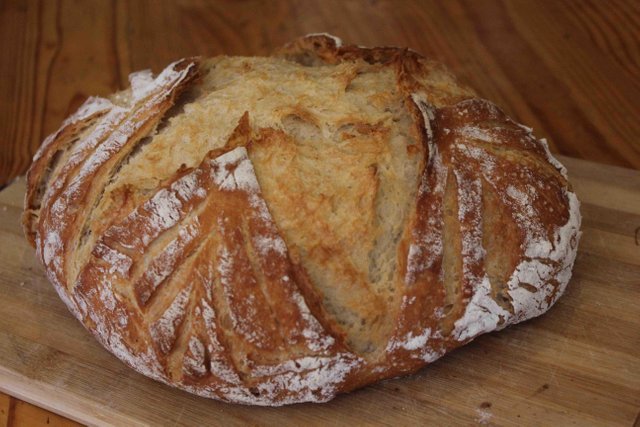 ---
So while I am down here in Paje I ate some of the restaurants yummy bread they have and I had to get my hands on a loaf just for myself. I phoned up the baker and after a long chat he said that he could deliver me one.
When he finally came he delivered it himself and we shared stories about our baking experiences and the troubles we both faced with baking here. He luckily imported a oven from Europe as he laughed at all my "Make it work" solutions. We also spoke about his approach to the humidity and lack of stable electricity to cold proof breads and the lack of decent flour. It was a revitalizing conversation and he even invited me to go check out his bakery.
I didn't waste any time enjoying this fresh sour dough ciabatta while we were talking. I had to stop myself from finishing it in the first day... I managed to save half, this morning I destroyed the other half with some olive oil in the pan and getting my toast on whilst nakedly dancing around in my house. Best morning ever!!!
Below is some shots of his ciabatta before I went to town on it, fresh and toasted.
---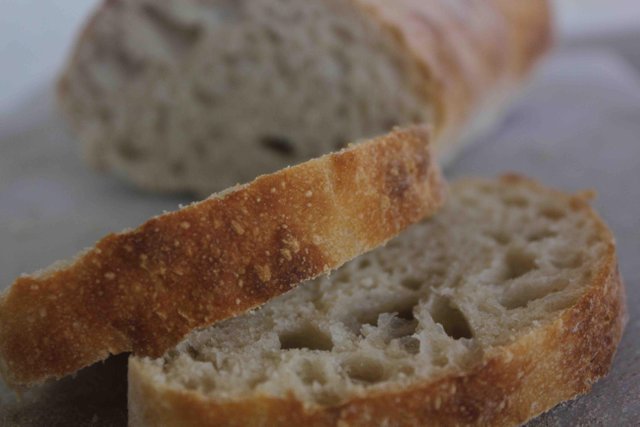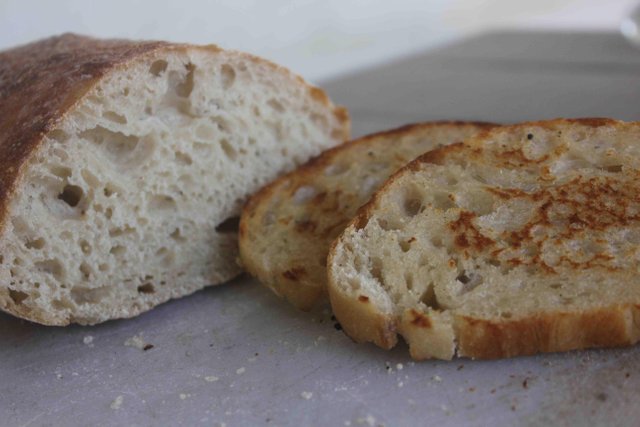 ---