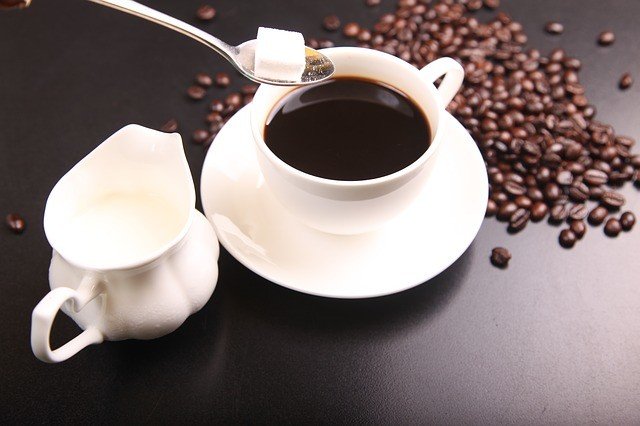 What's the Buzz About?
I don't go to Starbucks as much as I used to, but I may have to change that. Starbucks is testing Whiskey-Flavored Coffee at selected locations.
Now, they don't add whiskey directly to the coffee. It's more like whiskey by association. But it sounds tasty.
How Do They Make It?
What they do is steep green, unroasted Sulawesi coffee beans from Indonesia in empty oak barrels that were previously used to hold aged whiskey.
The coffee beans soak up and absorb the whiskey flavor from the barrels. Starbucks actually rotates the beans in the barrels so they all can connect with the whiskey-sodden oak wood. It's like a contact whiskey high.
Then, a few weeks later, they roast the drunken coffee beans, which burns off the alcohol (Damn!) but retains "distinctive whiskey notes."
You can drink it plain or add some whiskey barrel-aged vanilla syrup. It's a cold drink, shaken with ice, strained and served chilled with a chaser of sparkling water. (I kid you not).
Suggestion: If you drink this coffee before going to work, pop a mint or two so you don't share your whiskey breath with your boss.
Where Can I Get This Bad Boy?
You can get Starbucks' Whiskey-Flavored coffee at select Starbucks' Reserve Bars
What are Reserve Bars? 
They're upscale Starbucks coffee bars that have the look and feel of a bar. They add the feel of their Roastery locations, where you can sample small batch drinks.
Think:
Large spaces
Wood --Lots of wood
Dim lighting
Long, shared community tables,
A wooden bar where you can watch the barista
Exposed wooden beams
Premium, small-batch specialty coffees made with different brewing methods
Special black and gold coffee cups
Did I mention wood?
Starbucks Reserve Bars are springing up across the U.S. The company plans to roll out more of these upscale coffee bars in 2017. If you're interested in the whiskey-flavored coffee, call ahead. The drink is only being tested for a short amount of time at select locations.
What's It Going to Cost Me?
I couldn't find pricing for this particular coffee. However, specialty coffee at Starbucks' Reserve Bars seem to range from $6.00 to $10.00. Pricing may vary by location too.
Source
http://www.nydailynews.com/life-style/eats/starbucks-whiskey-flavored-coffee-arrived-won-yo-article-1.3478339