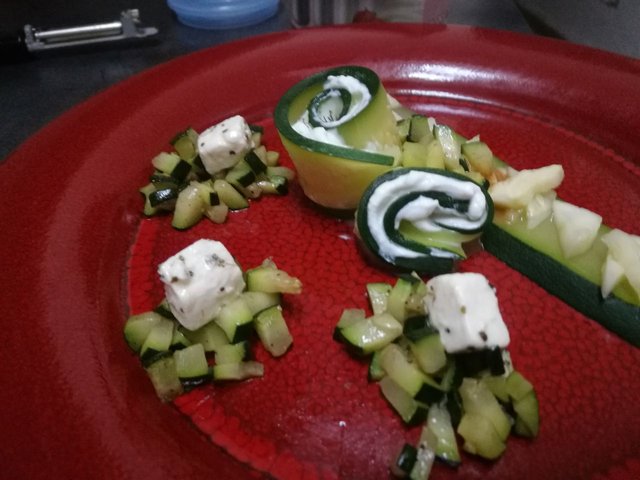 This is a single product dish.
They idea is to work to courgette in different ways to create surprises in the taste buds.
Half the courgette is made into thin slices
The flat one is slightly thicker. and grilled with paprika infused olive oil on only one side.

The rolled maki ones, are cooked 3.5 minutes "A la anglaise and covered with a salty aneth chantilly cream.

The white center piece is cut in triangles and minute pickled in a salt/sugar vinegar solution

The brunoise is the skin of the courgette sautée on rosmary/garlic infused oilve oil, keeping the crunch and topped with a feta cheese cube.

The breaking point of the courgette and the link between the islands is a paprika espuma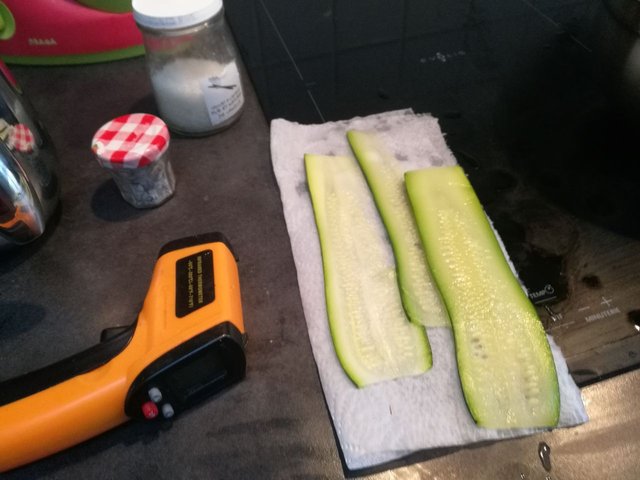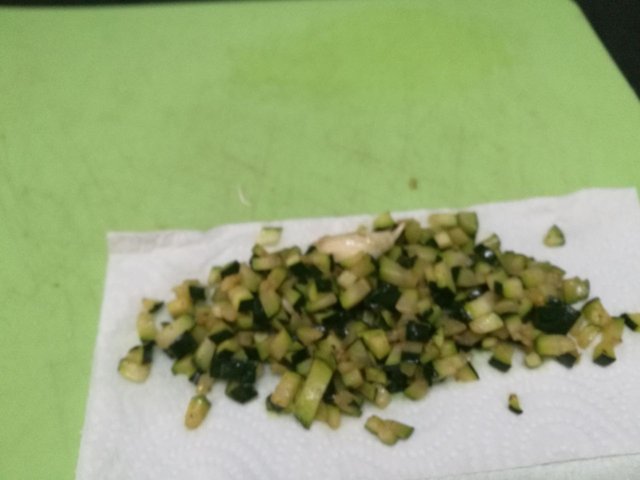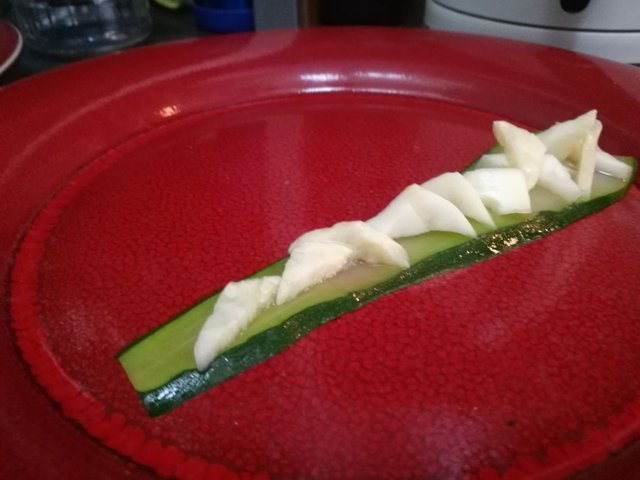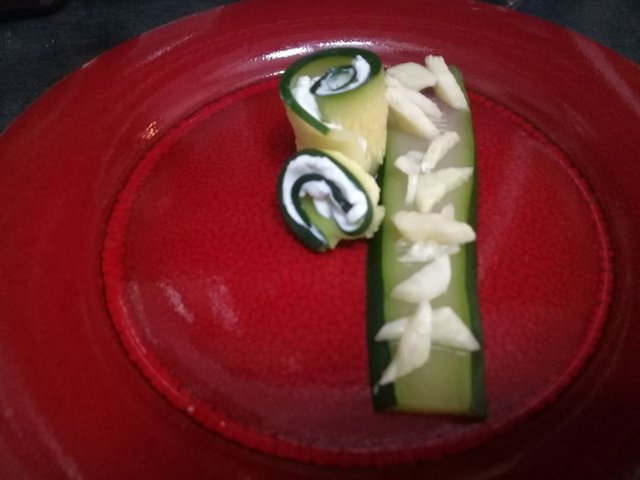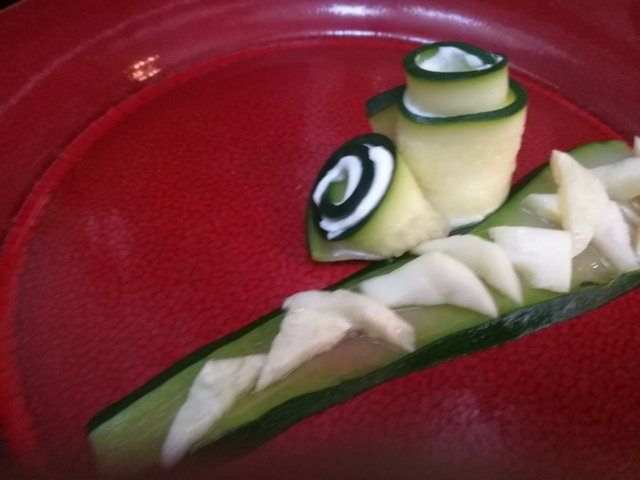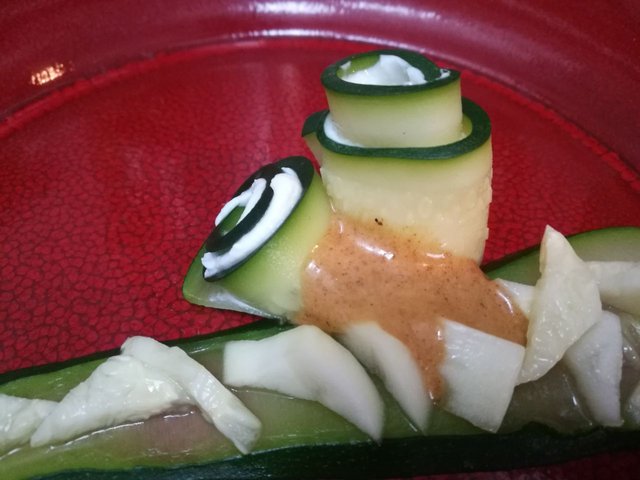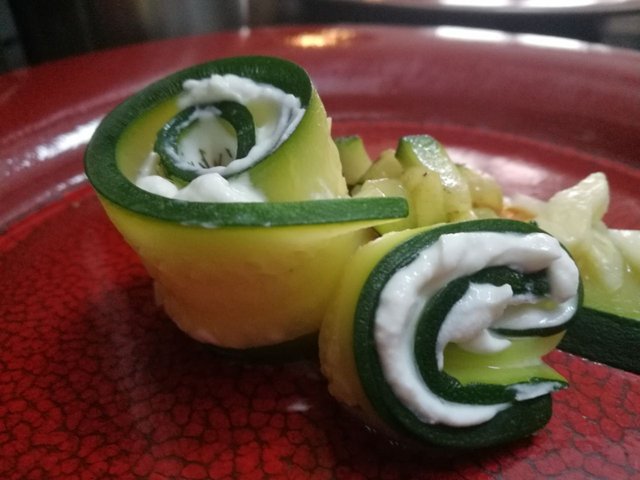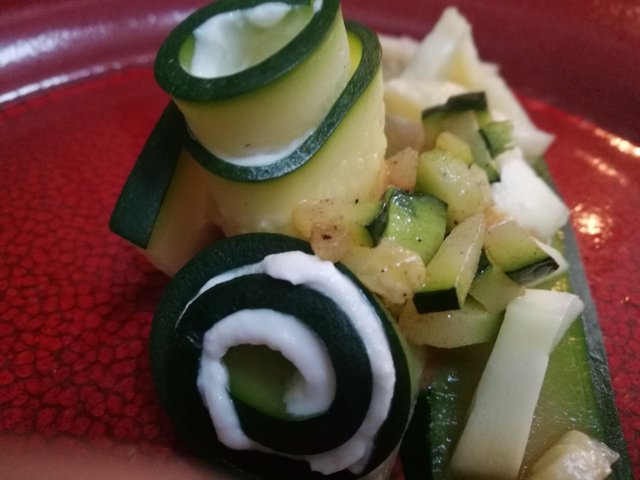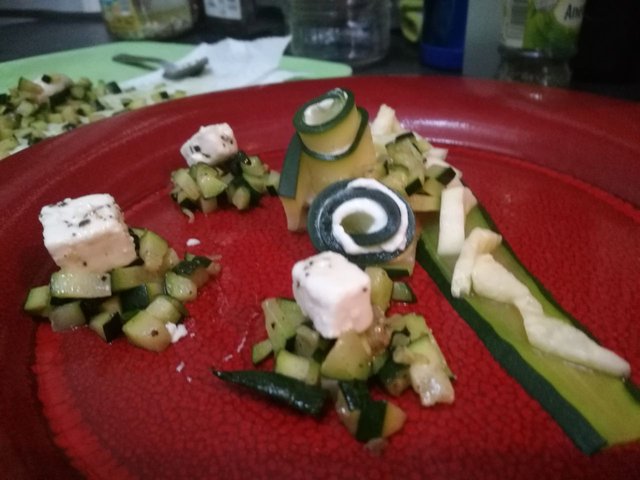 The idea of this dish is that there is a constrast of grilled/smoky flavor and acidity (pickled) , saltiness (cheese) , freshness (Aneth/chantilly) linkled by a airy cloudy paprika espuma.
Irregardless of what order you chosse to taste they seem to follow each other is a flavor island jumping that creates surprise and expectation.