Wonderful memories of lunch at Eleven Madison Park
I was just planning our family holiday to New York this upcoming fall and recalled that we would need to make a reservation at the Eleven Madison Park. We had a wonderful experience back in 2012. Fast forward five years, EMP is now ranked No. 1 in the World's 50 Best Restaurants!
This was the excellent 15 course lunch we had back then.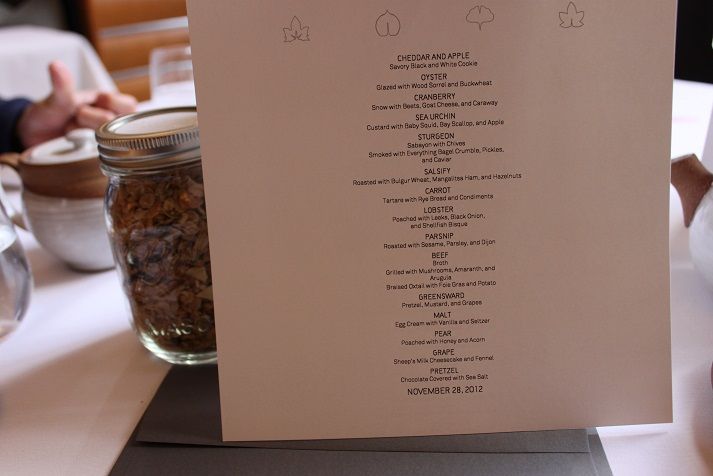 Cheddar & Apple Savory Black & White Cookies


Oyster glazed with Wood Sorrel and Buckwheat


Cranberry snow with Beets, Goat Cheesen & Caraway

4 Sea Urchin custard with Baby Squid, Bay Scallop & Apple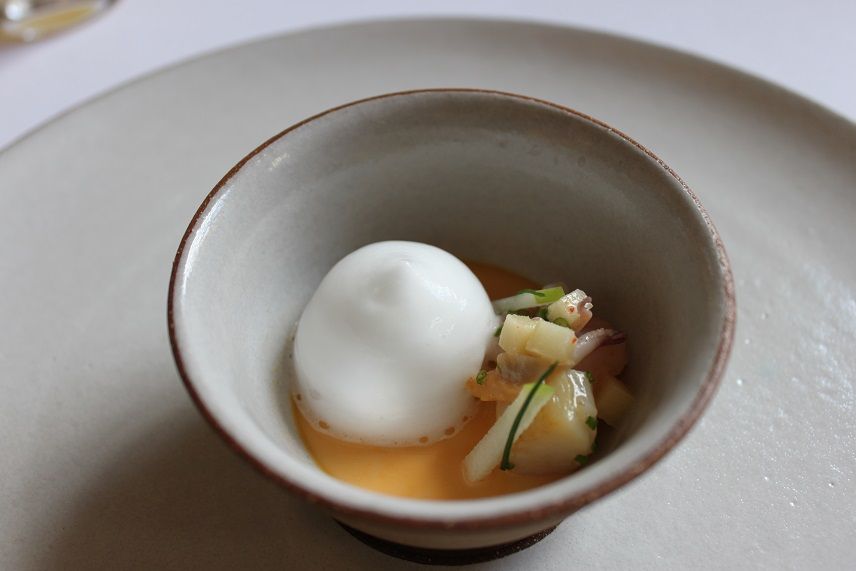 Sturgeon smoked with Everything Bagel Crumble, Pickles & Caviar


Salsify roasted with Bulgur Wheat, Mangalistsa Ham & Hazelnuts


Carrot tartare with Rye Bread & Condiments


Lobster poached with Leeks, Black Onion & Shellfish Bisque

Parsnip roasted with Sesame, Parsley & Dijon


Beef grilled with Mushrooms, Amaranth & Arugula


Greensward Pretzel, Mustard & Grapes


Malt Egg Cream with Vanilla & Seitzer


Pear poached with Honey & Acorn


Grape with Sheep's Milk Cheesecake & Fennel


Pretzel Chocolate covered with Sea Salt