The benefits of dried shrimp (ebi)
Hai teman steemit,!!
Hari saya membahas tentang manfaat dan khasiat daripada udang kering.
Hi friend steemit, !!
The day I discussed the benefits and properties of dried shrimp.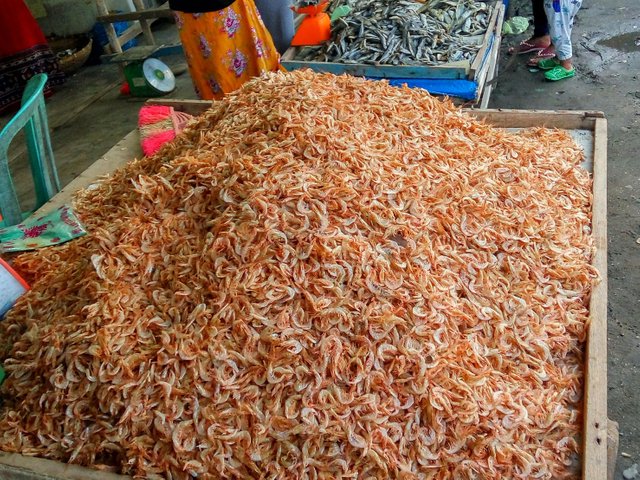 dried shrimp / udang kering
Apa sajakah manfaat dari pada udang kering ini?
Marilah kita simak bersama-sama. Adapun manfaat dan khasiat udang kering atau ebi adalah :
sebagai pelezat makanan
Ebi jika ditaburkan kedalam makanan yang berkuah atau makanan yang di tumbuk akan menambah rasa pada makanan yang akan di nikmati. Rasa akan menjadi lebih terasa meresap didalam masakan tersebut dan akan menjadikan makanan anda tersa lebih gurih.

pakan hewan
Tidak salah lagi jika kebanyakan penternak udang yang merasa rugi atas kematian udang yang di ternak, anda tidak perlu khawatir, udang yang mati dapat di manfaatkan untuk makanan ternak seperti bebek unggas lainnya yaitu dengan cara udangnya d keringkan dulu dengan di jemur.

mencegah kanker
Udang kering atau ebi juga bisa mencegah kanker karena mengandung selenium yang mencegah pertumbuhan sel kanker tersebut.
What are the benefits of this dry shrimp?
Let us look together. The benefits and efficacy of dried shrimp or ebi are:
as food delicacies
Ebi if sown into food that berkuah or food in the pound will add flavor to the food that will be enjoyed. The taste will become more pervasive in the dish and will make your food more savory tersa.
animal feed
No doubt if most shrimp farmers who feel the loss of the death of shrimp in the cattle, you do not have to worry, dead shrimp can be used for fodder like other poultry ducks by shrimp d dry first with drying.
prevent cancer
Dried shrimp or ebi can also prevent cancer because it contains selenium that prevents the growth of cancer cells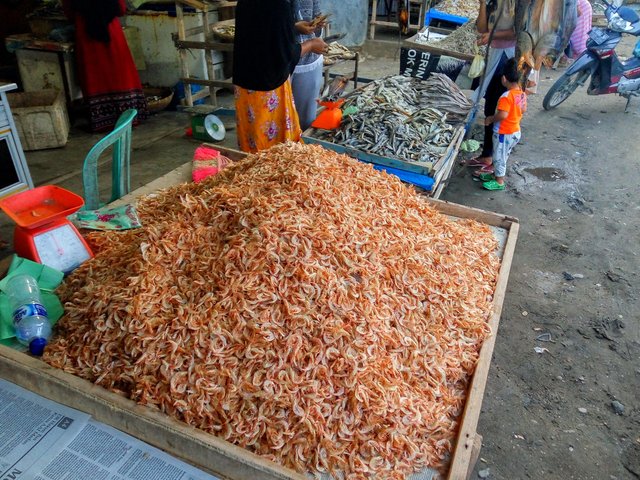 dried shrimp
Demikian yang dapat saya sampaikan mengenai udang kering dan manfaatnya, terimakasih
So I can tell about dry shrimp and its benefits, thanks
Please support Follow | Upvote | Resteem
Me @nisasteemit