Orange Revitalizer
Orange revitalizer is a fruit juice with coconut milk. Due to high vitamin C this drink is refreshing and is very good for skin.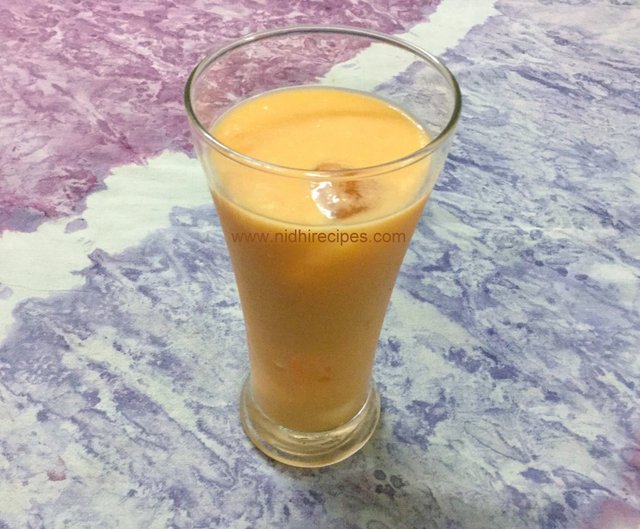 Ingredients (4 glasses)
Orange Juice – 1 cups
Papaya – 2 cups(small pieces)
Coconut – ½ cup (grated)
Sugar – 1 tbsp
Ice cubes – 15-20
Crushed ice – 2 cups
Method
Mix coconut with ¼ cup water and blend to make a paste.
Squeeze coconut milk through sieve to get coconut milk.
Now blend coconut milk, orange juice, papaya pieces, sugar along with ice cubes in a mixer.
Pour ¼ cup crushed ice in all glasses and pour the blended mixture also.
Serve chilled.
NOTE:- Readymade Coconut milk ½ cup can also be taken.